The local digital payment universe is growing, buoyed by the rapid expansion of e-wallet and e-money players; and the growing acceptance by Malaysian consumers. To be a truly cashless society, two things need to happen: mass adoption of digital payment amongst consumers; and a rich ecosystem of merchants and touch points.
In general, Malaysia is a country where cash still reigns king—this despite being well-banked, and well-connected compared to its Southeast Asian peers.
Nascent as the industry is, Malaysians however, do not lack options when it comes to digital payments. With a population of only 30 million, Malaysia surprisingly has 42 e-money licensees. In the last few years, several e-wallet providers have emerged leaders in this arena, including Touch 'n Go eWallet, GrabPay, and Boost; joined by new players like U Mobile's GoPayz. We've also seen the demise of one.
Inevitably, perhaps in the near future, we'll see the consolidation of e-wallets and e-money providers. Until that happens, partnerships between providers will undoubtedly enrich the ecosystem and also offer a wider range of payment choices for consumers.
Recently, global payment network UnionPay International (UPI) inked partnerships with two local e-wallet players—Boost and GoPayz.
UnionPay has been rapidly expanding its footprint in Malaysia; over 90 percent of merchants in Malaysia now accept payment via UnionPay Cards. UnionPay reveals that the number of UnionPay cards issued in the country more than doubled in 2019. Mobile payment transactions via UnionPay has also been increasing rapidly in 2019, thanks to the wide scale deployment of QR Code terminals in the market across myriad touch points like retail, airport duty free, F&B, convenience stores, and more.
UPI's partnership with Boost is a huge boost for the local e-wallet, enabling Boost users to make QR code payment at even more merchants nationwide (over 125,000) including at familiar brands such as Old Town White Coffee, Putien, GNC, and more. And soon, Boost users will be able to spend at 16 million UnionPay merchants across 32 countries.
As an introductory offer, the first 180,000 users who activate UnionPay QR payment on their Boost app by 31 December 2019 will receive an instant MYR3 cashback, while those who spend a minimum of MYR300 at select UnionPay merchants such as Dimensi Exklusif, be Duty Free, and Colours and Fragrances can receive an instant MYR30 cashback.
Since it emerged on the scene two years ago, Boost has expanded its merchant partner and user base to 115,000 and 4.8 million users respectively, today. It also powers 24 cashless campuses and 120 religious institutions across the country.
Meanwhile, UPI's recent partnership with GoPayz has opened up avenues for GoPayz users to make digital payments locally and overseas using the UnionPay Virtual Card accessible via the mobile app. GoPayz's unique proposition is the comprehensive financial and lifestyle services it offers for both U Mobile users and the general public. Thanks to the partnership with UPI, users can also make payment by scanning QR codes at UnionPay QR merchants nationwide and worldwide. Alternatively, users can also pay with the GoPayz UnionPay physical debit card.
GoPayz will also be enabling NFC payment via the app soon, giving users the ability to simply tap their mobile phones on POS terminals at over 19 million UnionPay mobile contactless merchants in 38 countries and regions.
Users will also enjoy a wide variety of UnionPay privileges including collecting GoPointz rewards for select transactions made using GoPayz, as well as receive surprise rewards for applicable transactions. Accumulated GoPointz can be redeemed for rewards in the GoPayz rewards catalogue, which is set to debut before the end of this year.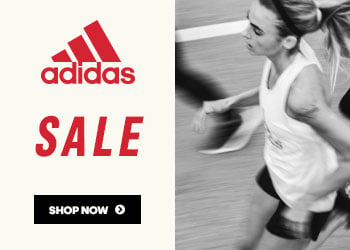 As reported in this announcement post, GoPayz has organised the GoPayz Top-up Campaign, as part of its launch campaign. 
GoPayz is rewarding customers who top up at least MYR30 into their GoPayz wallet during the campaign period with MYR200 worth of goodies.
The goodies include:
1x free GoPayz physical card (which otherwise costs a shambolic MYR16 per card)
2x months complimentary GoLife Plus life insurance
MYR6 cashback with purchase of GoInsure PA insurance
MYR30 cashback with any unit trust investment of MYR1,000
Discounts and promos from select GoPayz partners
Additionally, U Mobile customers who top up at least MYR30 will enjoy additional perks like free movie tickets and drinks.
Boost and GoPayz are available for download from the Apple App Store or Google Play. For more information, visit https://www.myboost.com.my/ and www.gopayz.com.my.