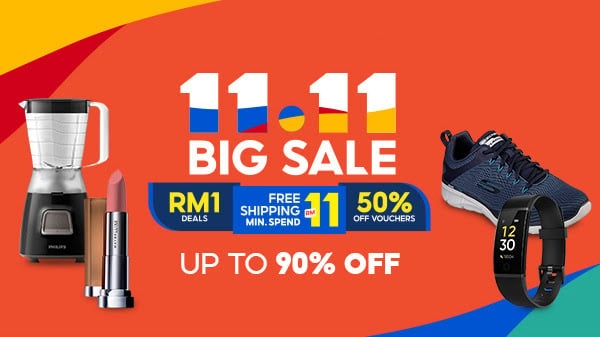 The leading online cashback platform ShopBack, has revealed that it has raised an additional USD25 million (MYR106 million) in funding. This brings the company's total funding raised to date close to USD40 million (MYR169 million).
The funding round was led by Credit Saison, the largest credit card and retail finance company in Japan. ShopBack said that more than 10 institutional investors participated in the round, including existing investors SoftBank Ventures Korea, Singtel Innov8, Qualgro and East Ventures; as well as new investors Blue Sky and InTouch Holdings PLC.
Ka-ching!
The three-year old startup previously closed two seed funding rounds totaling over USD1 million (MYR4.2 million). ShopBack revealed it will use the latest funding to acquire world-class talent, launch new product features and establishing market leadership.
The company has an annualized sales figure of over USD300 million (MYR1.27 billion) with more than 1,300 partner merchants across online retail, travel and lifestyle verticals. In Malaysia alone, there are over 500 merchants, with popular shopping destinations like 11street, Klook and Coursera recently joining the fray.
It closes an incredible 1,000 orders per hour, with over 3.5 million consumers across six countries in the Asia Pacific signed up with the service since its inception in 2014. Its presence in these countries is driven by a team of more than 130 people.
Since its introduction, ShopBack has paid out close to MYR63 million in cashback to its customers.
The management team comes from ecommerce and technology background with experience in scaling businesses across the region. It includes Alvin Gill who was previously the Chief of Staff to the CEO at ZEAL Network, a publicly-listed online lottery company with annual revenues of over EUR100 million.
"Cashback served as the cornerstone for ShopBack's establishment in Malaysia and laid the foundation for us to build smarter shopping solutions," said Alvin Gill, ShopBack Malaysia's Country General Manager, "Living up to our value proposition as 'The Smarter Way', we have recently added service aggregation features for the rides to simplify purchase decisions for our users. We strive to become the one-stop shopping and lifestyle portal for every Malaysian."
What's ShopBack secret to success?
Its core business stems from a strong foundation of multiple experimentations and iterations. From its humble beginnings as a one-day flash sale site, it has grown to become a perennial cashback platform that delivers value to customers and merchants all year round.
Rapid and effective localisation is the key to thrive in a fragmented region like Asia Pacific. ShopBack applies different marketing and product strategies that better addresses the needs of customers in each market, while it holds steadfast to its DNA and core services.
The new round of funding couldn't have come at a better time–the massive 11.11 Singles' Day made popular by Alibaba looms. ShopBack's customised marketing approach has raised awareness levels for China-based platforms like Taobao, Tmall and AliExpress in Malaysia. In fact, it delivered 400% increase in orders during 2016's 11.11 Singles Day sales compared to the previous year.
During this 11.11 Singles' Day sales, it plans to offer up to 50% cash rewards and special rewards for its users.
Don't yet have a ShopBack account? You can download the ShopBack mobile app at www.shopback.my/mobile-apps and use this referral code (https://www.shopback.my/?raf=Y86lnG) to get MYR5 cashback on your first purchase!