Last month, when I reviewed the OPPO A9 2020, I was a little disappointed as I felt it wasn't much of an upgrade from its predecessor launched in April; for a couple of reasons. So, when I was asked to review the Reno2, I shuddered at the thought as the first Reno was launched in May, barely five months back.
Of course, the Reno lineup ranks higher on the pecking order compared to OPPO's A-series but that doesn't mean it can't suffer from the same fate. Is the Reno2 a shoddy renovation or is it one that's masterfully done? Here's my take on the OPPO Reno2.
Design & Build
If there's one thing OPPO continues to nail when it comes to their smartphones, it is, hands down, the design. In terms of looks, there's nothing much to describe about the facade of the Reno2 except that it's all-screen with minimal bezels; when you flip it to the back, it is absolutely stunning.
With the Luminous Black variant, when you look at the back of the phone directly, a majority of it is pitch black except for the sides and the middle "branding" bits which have a blue glow to it. However, when you start moving it around for light to hit it at a different angle, you will notice its blue hue and waves. It's quite mesmerising.
While the Black is less attention-grabbing as the Sunset Pink, what will inevitably grab your attention are the smudges and fingerprints on the glossy glass back. The Reno2 does come with a classy faux leather case in the box; the only downside is that it covers up the back.
Another really nice thing about the Reno2's back is the camera bump, or the lack of one to be exact. The quad-camera array is flush with the body and the only bump you have is the very tiny "O Dot", which is OPPO's clever way of raising the device ever so slightly to prevent scratches on the cameras. It's located right in the centre of the phone, so it does cause the phone to wobble a bit when placed on a flat surface.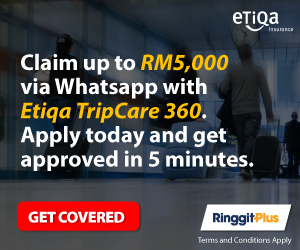 The Reno2 is a smidge taller, thicker and heavier than its predecessor as it sports a larger 6.5-inch display and 4,000mAh battery. The original Reno had a 6.4-inch display and 3,765mAh battery. Don't get me wrong though, the Reno2 is still very slim and comfortable to hold but due to its height, you will need to stretch your thumb to reach the top when using it one-handed.
One thing that wasn't a big change from the Reno is the "Shark Fin" pop-up selfie camera. It's neat at first but the novelty wears off rather quickly, especially if you like taking selfies or use face unlock. It takes less than a second to extend fully but you still have to wait. Similar to most phones with a pop-up camera, it does have freefall detection to protect it from drops.
Buttons wise, you have a clicky power button on the right side of the device and tactile volume rockers on the left side. Once again like the A9 2020, the buttons are located in the middle of the device, so they are easy to reach. Above the power button is the hybrid SIM tray. Ports are mainly located on the bottom, there's the USB-C port in the middle which is flanked by the 3.5mm headphone jack and loud speakers.
Hardware
In terms of hardware upgrades, I am quite happy to say that the Reno2 is nowhere as uninspired as the A9 2020. Under the hood, it has a Qualcomm Snapdragon 730G octa-core CPU and Adreno 618 GPU as compared to the Reno's Snapdragon 710 CPU and Adreno 616 GPU. While the Snapdragon 730G is a mid-range chipset, it is one that is designed for gaming in mind so the improvement in performance and efficiency is quite significant.
There are two variations of the Reno2 but for Malaysians, we only get the 8GB of RAM and 256GB internal storage variant, which has about 223GB available out of the box.
As far as the display goes, the Reno2 is 0.1-inch taller so it has a slightly higher resolution of 2,400×1,080, which makes it Full HD+. It still retains an AMOLED panel but doesn't come with a higher 90Hz refresh rate, which would have been nice to have.
Much like the A9 2020, the major upgrade for the Reno2 comes in the form of its camera array and with the additions, the Reno2 is easily one of the most versatile shooters out there. The main camera is still the same 48MP lens with an f/1.7 aperture but OPPO has done away with the 5MP depth sensor. Instead, you now get a 13MP telephoto lens with f/2.4 aperture, 8MP wide-angle lens with f/2.2 aperture and a 2MP monochrome bokeh lens with f/2.4 aperture. On top of that, the main 48MP lens now has Optical Image Stabilisation (OIS), Electronic Image Stabilisation (EIS) and digital zoom of up to 20x. The Reno2 retains the same 16MP lens with an f/2.0 aperture for its selfie shooter.
When it comes to the fingerprint sensor, it is an under-display optical sensor, which is just okay in my books as it can be finicky in my experience. Four out of ten times, I would need to readjust the position of my finger or press on the sensor longer just to get it to register.
The Reno2 supports most of the connectivity features most consumers want today which include Wi-Fi 802.11a/b/g/n/ac, 2.4GHz or 5GHz, Bluetooth 5.0, NFC, GPS, AGPS, GLONASS and Beidou.
Software
At this point, I would probably sound like a broken record because the issues I had with ColorOS on the OPPO Reno2 are the same issues I had with the OPPO A9 2020. On the positive end of the spectrum, ColorOS doesn't look too cartoony and its animations are fast. On the negative end of the spectrum, you still have to deal with the issues of pre-installed bloatware and a very "persistent" OPPO App Market which "recommends" apps for you to download.
On a slightly more positive note, OPPO has recently announced and showcased the next iteration of ColorOS that will be layered on top of Android 10 and rumour has it that it will be rolled out to the Reno2 in December. Hopefully, OPPO has ironed out (gotten rid of) their palette of bloatware.
Performance
Despite the mid-range hardware, the Reno2 actually performed quite well in my standard suite of benchmarks and produce commendable scores.
When it comes down to real-world usage though, it's a bit of a mixed bag; that depends on the type of user you are. If you're someone who plays a lot of newer and more graphically demanding games such as Call of Duty: Mobile, Injustice 2, Asphalt 9 and Marvel: Future Fight, the Reno2 is able to handle these games even at the highest graphics settings. Meaning games look really good, however, the Reno2 will heat up fairly quickly, resulting in dropped frames. So I'd recommend dropping the settings down a notch.
If you're not a gamer and tend to use your device more for reading, scrolling through social media, chatting, listening to music and watching videos, then the Reno2 could be right up your alley. The CPU and ample amount of RAM are able to handle multitasking–jumping from one app to another smoothly and without a hitch.
With its full-screen Full HD+ AMOLED display that has no notch, drops or holes, streaming videos from YouTube, Netflix and etc is a real treat as the display has satisfactory colour reproduction, though it does have a slightly cooler tone to it. Brightness is really good as well and I had no problems using it under direct sunlight. As I tend to do a fair bit of reading using my phone, I also noticed texts were pin sharp and had no bleeding whatsoever.
Although the Reno only has a single, downward-firing speaker, it is one that produces audio that is loud and clear with very minimal distortion. Surprisingly, it is very balanced and sounds good overall. Also, with the 3.5mm headphone jack, you can easily plug in your favourite pair of headphones to enjoy your shows, music or games. On a side note, avoid using the bundled earphones, they aren't very good.
So overall, I would summarise the Reno2 as a really good phone but the battery endurance on this device makes is so much better. There was a day where I used it fairly heavily by running benchmarks, testing out gaming performance for about an hour, taking about 30 photos and streaming about an hour of videos. In between all that, I was using the device to chat, read articles on the browser and scrolled through social media. Even after all that, the Reno2 still had about 30% of battery left after 16 hours.
On average, however, I would clock in about six hours of screen on time and on days like these, I'd still have about 50-60% of battery left by the time I call it a day. On one of the weekends where I rarely touched my device save for mostly messaging, about 30 minutes of gaming and occasional video streaming, the device lasted me for about a day and a half with 26% of power left in the tank. So, even if you're a heavy user, the Reno2 should be able to last you a full-day with no problems.
Charging is also excellent as the Reno2 supports OPPO's VOOC Flash Charge 3.0, which is able to give you 40% of power in about 30 minutes. Great for occasions when you just need to quickly give the phone a zap before you head out.
Camera
For the avid shutterbugs or visual storytellers, the Reno2 really won't disappoint as its quad-camera array allows you to be as versatile and creative as possible. Couple that with the large 256GB storage and support for microSD cards up to 256GB, you'll be able to go very shutter happy.
The main 48MP Sony IMX568 shooter produces very nice photos in daylight and well-lit conditions. Photos retain plenty of detail, accurate colours and good dynamic range. One nice thing about the Reno2's main shooter and processing is that I noticed didn't even need to rely on HDR because even on the normal shooting mode, it didn't blow out brighter sections of a scene or subject.
When it comes to the 13MP telephoto lens, it offers up to 2x optical zoom, 5x and even 20x zoom. The latter two are Hybrid Zoom modes which rely on cropping and combining the images together. I would recommend using either 2x or 5x zoom. In both these settings, photos are very clear and detailed with accurate colours and good dynamic range. 20x photos are blurry and a smudged mess due to the lens not being able to focus accurately.
The 8MP wide-angle lens, which also doubles as a macro lens, is a bit of a mixed bag. Photos do come out with very nice colours but they are noticeably softer and noisier. Dynamic range is also a bit off but nothing HDR mode can't help to solve. With a bit of post-processing and editing though, photos should still be able to look good for social media feed.
As for the 2MP monochrome bokeh lens, you can't use this as a standalone shooter as it works together with the rest of the lenses for depth sensing, which is especially handy for portrait shots. Most of the time, the Reno2 is able to produce very nice portrait shots with naturally looking background blurring or bokeh. It does slip up occasionally when it comes to edge detection.
In low-light and darker environments, the Reno2's main 48MP shooter is able to hold its own and produce photos that still retain details and accurate colours, however, noise and blurriness are quite obvious. If you want brighter scenery or a clearer subject, you can always rely on the Night Mode, which works pretty well to brighten up photos at night. It even works with all three lenses but I found it to work best with the main camera.
On to the 16MP selfie shooter that pops up from the "shark fin". All I can say is that it is a commendable shooter as photos turned out looking good with nice level of detail, sharpness and accurate colours.
The Reno is also quite a good video recorder and it supports resolutions up to 4K at 30fps. With Optical Image Stabilisation, videos are smooth even if you have shaky hands or are moving about and generally looked good.
In the box
Oppo Reno2 unit
VOOC Flash Charge 3.0 Charger
USB-C cable
Headphones
Case
SIM ejector tool
Quick start guide
Info booklet with warranty card
Pros:
Beautiful design and solid build
Full-screen and good display
Great battery life and fast charging
Versatile camera setup
Good photo and video quality
Above-average performance
Cons:
Heats up fast
Frame drops while gaming
Finicky fingerprint scanner
ColorOS bloatware
Not IP rated
Verdict
All in all, OPPO has done a much better job with the enhancements of the Reno2 compared to the effort they put into the A9 2020. It's an excellent successor to the original Reno and it is a very good mid-range device due to the combination of its performance, battery life and versatile camera array.
However, as it is priced at MYR2,299, it is going up against some heavy hitters such as the Xiaomi Mi 9T Pro (MYR1,599 or MYR1,799), Xiaomi Mi Note 10 (MYR2,099 or MYR2,499) and Realme X2 Pro (MYR2,399). The biggest competition to the OPPO Reno2 is definitely its cousin the Realme X2 Pro because while it is MYR100 more expensive, it packs the Qualcomm Snapdragon 855 Plus CPU, 12GB of RAM, a 90Hz display and an identical quad camera setup.
Pricing and availability
The OPPO Reno2 retails for MYR2,299 and is available for purchase from the OPPO Online Store and the OPPO Official Store on Lazada. Check out the Reno2 product page for more information.
Gallery
All shots are straight from camera, unedited aside from watermarking. Click on image for a bigger view.
Assorted
Zoom
Night
Portrait
Selfie
Disclaimer: Vernonchan.com has affiliate partnerships and may earn commissions for products purchased via affiliate links. Similar to advertorials and sponsored content, affiliate partnerships do not influence editorial content or our independent stance and opinions.
SUMMARY & RESULTS
The OPPO Reno2 is an excellent successor to the original Reno and it is a very good mid-range device due to the combination of its performance, battery life and versatile camera array.
3.8
Same good looks with sharper features
Review
Pricing + value for money