After a much needed streamlining of its smartphone portfolio, OPPO unveiled its first entry into its affordable A category of devices with the OPPO A9 2020. This new mid-range device is the successor to the A9 that was launched in April this year. If you ask me, it sure seems like a slapdash upgrade instead of one that was well thought out.
So is the new OPPO A9 2020 truly made for the future or will it be stuck in the present? Let's find out.
Design & Build
On the design front, the A9 2020 is almost identical to its predecessor save for a few differences. Firstly, while the model launched in April only has two cameras, the new A9 now sports four. The 48MP main, 8MP ultra wide-angle and extra 2MP monochrome cameras are situated right in the middle of the rear of the camera and it protrudes out quite a fair bit. This means it will wobble when you're using it on a flat surface. The 2MP Portrait camera sits next to it alongside the LED flash.
Another difference is the A9 2020's slightly smaller fingerprint scanner that sits right below the camera array. It still retains that oval shape and sits almost in the middle of the phone, so it's easy to reach and to find. As to be expected, it's also very accurate and fast.
The A9 2020 is also slightly chunkier and is 9.1mm thick compared to its predecessor's 8.3mm thickness. It also now weighs 5g heavier and comes in at 195g. This is most likely due to the major upgrade it received in the battery compartment as the newer model now sports a 5,000mAh battery.
One thing I do have to say is that for individuals with smaller hands like myself, you may find the A9 2020 a little hard to use one-handed. This is because the phone sports a 6.5-inch display with a 20:9 aspect ratio, making it taller but at the same time it isn't slimmer. So do expect a bit of finger stretches to use this phone. Since we're on the subject of the display, the top and side bezels are fairly thin and the A9 2020 sports a little bit of chin on the bottom. To reduce the size of the bezel on the top, OPPO retained the waterdrop notch from the A9 2019.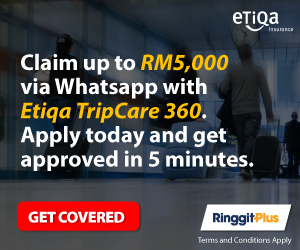 In terms of overall construction and design, the A9 2020 looks and feels like a device launched in 2019. It has Gorilla Glass 3+ on the front and back to give it that touch of premiumness. It also features a colour shifting paint job that looks pretty nice. I do like the Space Purple colour way as it goes from a deep blue on the left to a metallic purple on the right. Of course, with the glass back, that paint job easily gets marred by fingerprints and smudges. The polycarbonate construction of the device also feels extremely sturdy with no creaking whatsoever.
Other than that, it's all pretty much the same. You get a 3.5mm headphone jack at the bottom right next to the USB-C charging port, a triple card tray on the left of the device right above the clicky volume rockers and equally clicky power/unlock button on the right. One nice thing about the A9 2020 is that the buttons actually sit in the middle of the device, making them extremely easy to reach.
One last thing before I forget is that the device doesn't have a notification LED, which is extremely frustrating because there's no quick and easy way to tell if you've received a message or missed a call.
Hardware
Under that 2019 design, the A9 2020 actually has a decent hardware setup. Gone is the MediaTek Helio P70 CPU and Mali-G72 MP3 GPU and in their stead now lie the Qualcomm Snapdragon 665 CPU and Adreno 610 GPU. To further give the A9 2020 a boost in performance, it comes with 8GB of LPDDR4X RAM and 128GB of UFS2.1 storage. You have 106GB of storage out of the box; if that's not enough the phone supports microSD cards up to 256GB.
One strange thing about the A9 2020 is how its IPS LCD display actually received a downgrade. The previous A9 had a display with a resolution of 2,340×1,080 but the newer model's display resolution is just 1,600×720; because it maintains the same size, you get a lower pixel density.
Speaking of strange, while I am quite impressed with the device's 5,000mAh battery, I am also quite perplexed that the device doesn't support fast charging. This would have been great especially since the A9 2020 also comes with the reverse charge feature where you can use it to charge other devices.
To give an extra brownie point, the A9 2020 comes with stereo speakers. They aren't front-firing speakers but they are Dolby Atmos certified so they are loud and clear, which is great especially when you're playing games or don't have a pair of headphones with you.
Let's move on to the camera setup. The main camera has a 48MP lens with an f/1.8 aperture and the 13mm ultra wide-angle camera has an 8MP lens with a f/2.3 aperture. Then there's two 2MP shooters, one is a monochrome sensor and the other is a portrait camera, both have an f/2.4 aperture. On the front, we have a 16MP selfie shooter with an f/2.0 aperture.
Another gripe I have with the A9 2020 is it's very weak haptics motor that makes typing or pressing the navigation buttons feel extremely mushy. As far as I can tell, there are times where it feels like it doesn't even register my presses.
Connectivity features of the A9 2020 is pretty standard and includes support for Wi-Fi 802.11a/b/g/n/ac, 2.4GHz or 5GHz, Bluetooth 5.0, GPS, AGPS, GLONASS and Beidou. There's no NFC on the A9 2020 but that's to be expected for a smartphone in this price category.
Software
In the software department, the A9 2020 still runs on Android 9 with ColorOS 6.0.1 layered on top of it. Nothing much has changed since the last time I used a device with ColorOS and that was back in June. This isn't entirely a bad thing as ColorOS 6 isn't as jarring as it was before.
The overall design isn't too cartoony and there aren't overly complicated animations to slow things down. My main gripe with ColorOS is still pretty much the same as before, bloatware. When you first boot up the device and go through the setup procedure, OPPO's proprietary App Market pops up so that you get to select what you want to install, you can choose to ignore all of them but well, you still have apps like Opera, ORoaming, Webnovel and Lazada pre-installed. You are able to uninstall some of them, but not all.
What makes things even worse is the fact that there are two "folders", Hot Apps and Hot Games, which are actually shortcuts to get you to download certain apps. To make matters worse, you have to jump through a few hoops to disable them. First, you have to access OPPO's App Market, then go into the General tab at the bottom, then Settings and turn off the "Home screen folder for popular apps" option.
Last but not the least infuriating is the fact that many of these bloatware have annoying ad notifications that show up rather frequently even when I never accessed them at all. So yes, this is something that OPPO needs to sort out before it turns 2020.
Performance
As far as performance goes, the A9 2020 performs just as well as any mid-range device would. Its benchmark scores won't break any records and is par for the course for a device in its class.
On day-to-day basis, it performs quite well. Apps launched quickly and navigation was snappy. Even multi-tasking wasn't a problem thanks to the device's generous 8GB of RAM. I could very easily stream music on Spotify while editing photos and switch back and forth between Instagram, Facebook and Google Chrome without so much as a slowdown.
Gaming on the A9 2020 is a mixed bag as it could run games like Asphalt 9, Call of Duty: Mobile, Into the Dead 2 and Marvel: Future Fight on medium or high graphics settings with the games running very smoothly. The only problem here is that due to the resolution of the display, things like textures and character models just don't look as sharp. Injustice 2 also surprisingly ran very smoothly save for the minor slowdowns in the menu and extremely jagged edges on the character models.
Media consumption and gaming is definitely a lot more enjoyable due to the stereo speakers on the A9 2020 and it makes up for the HD+ display, which actually isn't too bad. It produces fairly accurate colours and is bright enough to use under direct sunlight without a problem. Sharpness is surprisingly good and you will only notice the lower resolution occasionally while playing games or watching videos. If you like reading on your phone, the A9 2020 also produces texts that are crisps and have no bleeding whatsoever.
If there's something that the A9 2020 truly excels in, it would be battery life. The 5,000mAh battery combined with the frugal Snapdragon 665 and lower resolution display enables this phone to just last for a day or two or three depending on your type of usage. So far my record with the phone is that it lasted me for about two days and nine hours with a screen on time of around six hours.
On a particularly busy day where I connected the A9 2020 via Bluetooth to my car's stereo to stream Spotify, use Waze, took about 50 photos, did some light reading and gaming in between, the phone still had about 60% of battery left in the tank by the time I called it a day. In this scenario, the A9 2020 actually lasted me about one day and 12 hours of use with a screen on time of around nine hours. So if you're not a real heavy user and don't want to bother with constantly charging your phone, then the A9 2020 will not disappoint.
On the flipside, charging the A9 2020 takes forever as it doesn't support fast charging or come bundled with OPPO's VOOC charger. To charge from 15% to 50%, the device takes about 40 minutes and will take close to two and a half hours to fully charge. The only saving grace is that you probably won't need to charge the A9 as often.
Camera
In its bid to up the ante against the competition, OPPO equipped the A9 2020 with four cameras. However, it's probably one of the strangest implementations as I think many users would have preferred a telephoto lens or macro lens instead of two 2MP lenses that are mainly used for portrait effects.
Confusing implementation aside, the main 48MP shooter actually does a good job when it comes to taking photos in daytime or well-lit environments. Photos came out with natural colours and with plenty of detail. It does occasionally blow out highlights and make colours look washed out and faded. I also noticed that it happens even with HDR turned on so it really requires a little bit of experimenting with your shot.
Photos taken on the 8MP ultra wide-angle camera wasn't too bad but wasn't great either. Shots have a slightly cooler tone compared to the main shooter and photos are also noticeably grainier and details looked smudged. The A9 2020 also offers a 2x and 5x digital zoom but I wouldn't recommend using these features as photos came out extremely grainy with really bad colour reproduction.
Shots in low-light were just okay but OPPO's Night Scene mode works quite well to produce images that were bright with balanced colours and exposure. When it comes to portrait photos, the A9 2020 hits and misses because most times, it produces an image with nice blurred background and good edge detection but other times it could entirely miss blurring out a part of the background.
When it comes to the 16MP selfie shooter, it's pretty much what you would expect from a mid-range device. In the well-lit conditions, it produces images that had good detail and exposure but falters greatly when in low-light conditions. So nothing to write a Facebook post about.
Finally in terms of videos, the A9 2020 can record videos in 720p, 1080p and 4K resolutions. There's actually Electronic Image Stabilisation when you record in 720p and 1080p and that helps make videos a lot easier to watch especially since the overall quality isn't too bad. On 4K however, there's no stabilisation so videos are shaky with okay overall quality.
In the box
Oppo A9 2020 unit
10W 5V/2A Charger
USB-C cable
Headphones
Case
SIM ejector tool
Quick start guide
Info booklet with warranty card
Pros:
Large display
Great battery life
Good main camera
Decent overall performance
Triple card tray
Stereo speakers with Dolby Atmos
Reverse charging
Cons:
No fast charging
720p display
Average low-light photos
Weak haptics motor
Spam notifications
Pre-installed bloatware
Verdict
OPPO may have wanted to step into the future with the A9 2020 but it seems like the device is actually just stuck in 2019. The device does offer some very nice features especially since it is a mid-range device but there are also quite a few compromises that a majority of users might not be willing to overlook.
This is especially hard since the OPPO A9 2020 is competing with the likes of the Redmi Note 8 Pro, Xiaomi Mi 9T, realme 5 Pro, realme XT, TCL Plex. All the aforementioned devices are either priced at MYR1,199 or just MYR200 more. As an overall package, I'm quite sure users would be more attracted to those devices as they have better hardware and offer better features.
Pricing and availability
The OPPO A9 2020 retails for MYR1,199 and is available for purchase from the OPPO Online Store and the OPPO Official Store on Lazada. Check out the A9 2020 product page for more information.
Sample photos
All shots are straight from camera, unedited aside from watermarking. Click on image for a bigger view.
Assorted
Zoom variations
Portrait Mode
SUMMARY & RESULTS
The OPPO A9 2020 does offer some very nice features especially for a mid-range device but there are also quite a few compromises that a majority of users might not be willing to overlook.
3.1
Short of 20/20 vision
Review
Pricing + value for money