Performance, Pros, Cons, Verdict
Performance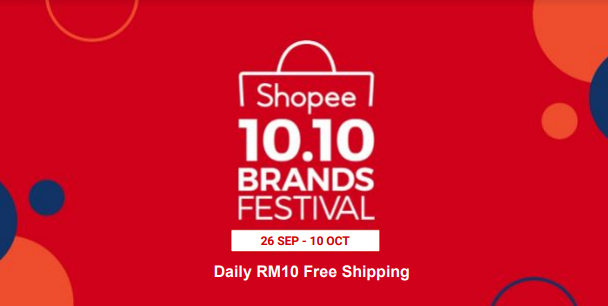 With the hardware it packs and pure Android, the Mi A1 is a joy to use on a daily basis as it literally remains buttery smooth even while multitasking. I had no issues jumping from apps like Whatsapp to Instagram to Desygner while Spotify was playing in the background. There were times where I easily had about 15 apps opened and the device still ran as smooth as silk without any signs of lag.
The Adreno 506 graphics processor is also really no slouch as it not only did it score quite well in the set of benchmarks I put it through, but it also ran games like Asphalt 8, Dead Trigger 2, Marvel Future Fight and WWE Immortals without any issues. The phone's temperature increased just a little but not to the point of discomfort. Importantly, there was no visible frame drops during my gaming time.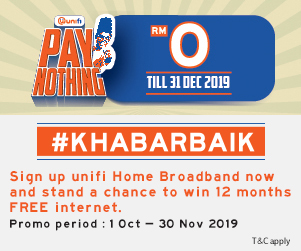 Even though it may pack a smaller battery compared to the Redmi Note 4, the Mi A1's battery easily lasted me through a full day of work. I am not exactly a very heavy user but I usually unplug my phone at 6am and by the time the clock strikes 6.30pm, I'll usually still have more than 40% of battery left.
My typical day of use involves playing music on Spotify, chatting on Whatsapp and Telegram, reading articles on Bleacher Report and Chrome and also scrolling through my feed on Instagram. On days like these, I'll have get a good 18 hours of usage. But for busier days where I use Desygner, Waze and the camera, it'll shave off 3-4 hours of my standard usage. Which means to say, battery life is really the bees knees especially if you're a moderate user like myself.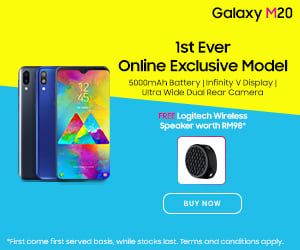 Now, let's talk about the dual 12MP cameras. If you don't already know, the Mi A1 packs a wide-angle lens and a telephoto lens. The former has an aperture of f//2.2 while the latter has a f/2.6 aperture. This setup is very similar to the OnePlus 5 and iPhone 7 Plus, whereby you are able to take portrait photos with a defocused background and also 2x lossless zoom. While this is great for a device at this price point, I would rather Xiaomi equip the phone with a single 12MP f/1.6 camera with Optical Image Stabilisation.
But that doesn't detract from the fact that camera is still a very good one. In daylight or bright settings, the camera is able to capture photos that retain a great level of detail, colour accuracy and saturation.
Low light or dark settings is a different story all together as photos tended to be grainy and blur.
Seeing as the Mi A1 uses Xiaomi's very intuitive and feature-packed camera app, which has a pro mode, you will no doubt be able to capture some nice photos. Do note though, that there's no HDR mode, so you'll need to toggle on/off on top right of the camera interface.
Video-wise, Xiaomi has given us the option to record in 4K and also time lapse and slow motion. But again, without OIS, video quality suffers quite a bit. So unless you're constantly carry one of those stabilising gimbals with you, you may want to stick to video recording with a tripod or at least more static setups.
On the other hand, audio recording is actually quite decent as I found audio to be quite clear even in busy and noisy environments.
Last but not least, to appease the selfie-loving crowd, the Mi A1 comes with a 5MP front shooter, which does its job sufficiently, especially if you're in an area with good lighting.
To sum it up, there are a few misses but that's more on the camera front.
Overall performance of the Mi A1 far surpasses any device in the same price range.
Check out sample photos in the Gallery.
Pros:
Pure Android experience
Smooth and snappy performance
Good battery life
Solid build
Good dual camera setup
64GB internal storage & microSD support
Cons:
Limited customisation options
No optical image stabilisation
Just a tad slippery
Low light photography
Smaller battery capacity
Pricing and availability
The Xiaomi Mi A1 retails for MYR1,099 (incl. GST) and is available for purchase at the Mi Online Store on Lazada Malaysia, the Mi Premium Reseller Store at Queensbay Mall Penang, Mobile to Go at SS2 Petaling Jaya, or at the Direct D outlets.
Verdict
For what it's worth (and doesn't break the bank), the Xiaomi Mi A1 is a really compelling device for those who want a good all-rounder smartphone with a pure Android experience. Granted, it's still a mid-range device but at least there weren't many compromises made to the overall package.
Of course, at this price range, there are a few other options that go toe-to-toe with the Mi A1. At the end of the day, most of those come with a whole hodgepodge of bloatware and extra software features thrown in, which you probably will never end up using. On top of that, some of those devices might not even get updated to the next versions of Android. The Mi A1 however, is guaranteed to get updates for two years and will be one of the earliest to get said updates.
So, the best and most Malaysian way I can put it: the Xiaomi Mi A1 is a plate of extremely well-prepared and cooked nasi lemak while the rest are a plate of economy rice, which you put together. Still good, but the combination isn't quite as impeccable as one put together by a very experienced makcik.