Intro
The Motorola brand has been rather quiet, at least in Malaysia. Now a Lenovo company, we've not heard much about Moto since the Moto G, E and X (well, sort of). Recently, it made a re-entry of sorts, this time through its smartwatch – the Moto 360. The second generation Moto 360 that's built for sport, to be exact. It's lightweight, looks good and now comes with a GPS. So how good is the Moto 360 Sport? Let's find out.
Design
In terms of design, the Moto 360 continues the much-loved circular watch design. It uses a strong silicone construction – so it doesn't absorb sweat, and it resists fading and staining. It's dust and water resistant to IP67 certification – and will withstand immersion of up to 3 feet of fresh water for up to 30 minutes. If you're planning to go swimming with it, though, it's not recommended.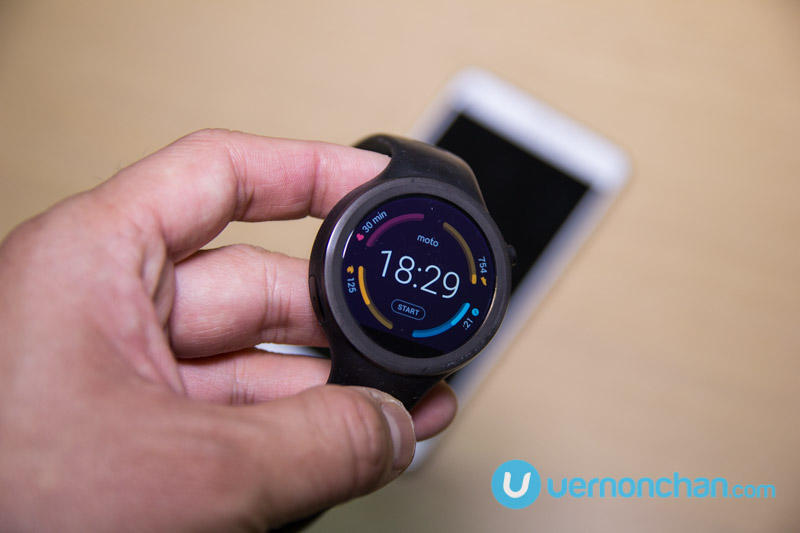 Personally I think it looks great. At 54g it's light enough to be on your wrist all day, without getting in the way of your workout too. The design's minimalist, with a single button on the right that operates like a Home/Back button.
I did find the silicone material a bit of a dust magnet though, something I never got on the Samsung Gear S2 Sport. An annoyance, not a deal breaker. Just make sure you run it on a tap often.
Size-wise, the watch case measures 45mm, with a 11.5mm height. Slightly thicker than the Gear S2 Sport, but less bulky than the Huawei Watch.
The downside of the Moto 360 Sport is that the band isn't removable or replaceable, so zero customizability here. In any case of strap damage, you're going to have to replace the entire watch, I'm afraid.
Overall, it's well-made, and I just love how it looks and feels.