It wasn't long ago that Acer introduced the pretty-in-pink Revo One Hello Kitty Limited Edition mini PC. Well, here's another for the fans – the Hello Kitty Grace 10 Light 2-in-1 notebook, a collaboration between SNS Network, Intel and Microsoft.
Could this be the Purr-fect 2-in-1 device?
The Grace 10 Light is an adorable 2-in-1 notebook computer with a pastel pink Hello Kitty Pigo Keyboard cover that acts also as a stand. Use the device as a tablet, or snap on the keyboard cover to magically turn it into a notebook.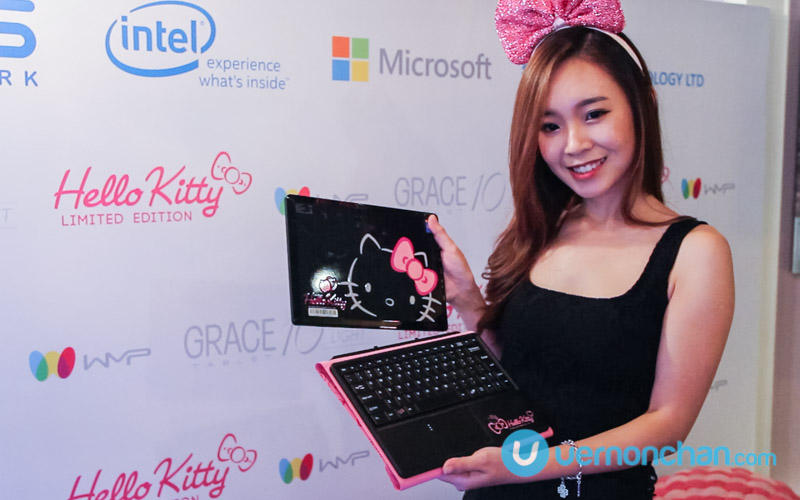 It weighs only 600g, so you can drop it in your bag or handbag and bring it around with you.
It packs a 10.1-inch HD touch panel IPS display and comes with a large 6,600mAh battery that'll keep it juiced for up to five hours.
Under its pink exterior, a 1.83GHz Intel Atom Z8300 processor with 2GB RAM provide compute and multimedia power. There's 32GB of built-in flash memory, backed by one year free OneDrive 15GB of cloud storage.
Connectivity-wise, it rocks Wi-Fi 802.11b/g/n, Bluetooth 4.0, USB 3.0 and HDMI.
The Hello Kitty Grace 10 Light naturally runs Windows 10, and it also comes bundled with Microsoft Office Mobile Applications.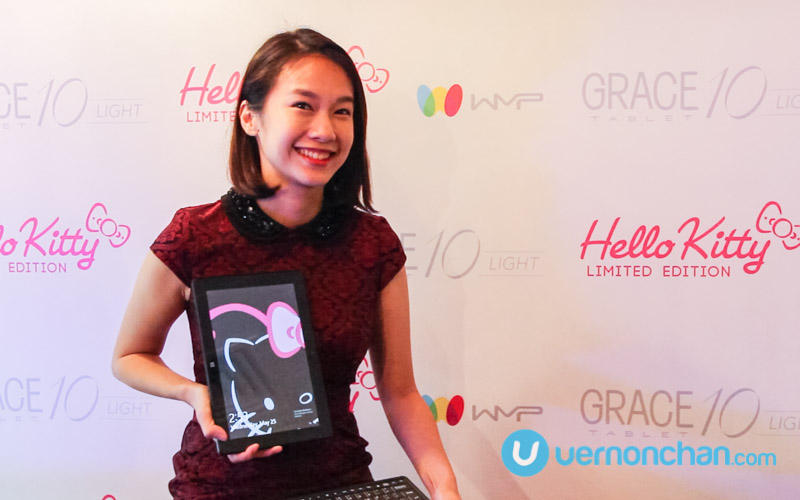 Pricing and availability
The Hello Kitty Grace 10 Light is priced at MYR999 (incl GST) and is available at GLOO Store @ Lazada or Gloo website.
For a limited time only, the first 50 Hello Kitty Grace 10 Light buyers will receive a free Kingston 32GB microSD card.