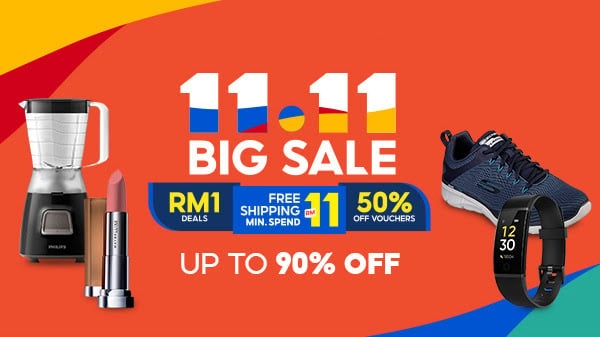 The Ramadan bazaar is something to look forward each year for both consumers and business sellers alike. However, with the Movement Control Order (MCO) in place, the government has issued a blanket ban on all physical Ramadan bazaars nationwide this year. Some states like Selangor have also banned all Ramadan markets.
The annual festival is usually a boom time for micro-entrepreneurs and small traders but without physical bazaars and markets, sales may be badly affected. Now in the second phase of the MCO, people have seemingly gotten used to food delivery services which have quickly become the new norm. In fact, food delivery services have seen a 70 per cent spike in use.
Following the ban, the Klang Municipal Council announced that it will refund all monies paid for Ramadan bazaar trading permits that were collected before the COVID-19 pandemic. The council also encouraged hawkers and petty traders to submit their application for the one-off MYR500 special cash incentive under Pakej Selangor Prihatin COVID-19. Applications can be made through www.selangorprihatin.com.
Ramadan goes digital
Meanwhile, in the Federal Territory of Kuala Lumpur, the government on Wednesday approved three alternative concepts for traders to peddle food during the Ramadan period. First, there's a drive-thru concept, to be located where roads are sufficiently wide as to not cause traffic congestion. Two proposed locations are Bukit Jalil National Stadium and Boulevard Presint 2, Putrajaya.
Next is a "pack and pick" concept where customers place their pre-orders online through platforms approved by the authorities. Payment will be facilitated online or via e-wallets. Orders are then collected at pre-determined places by the local authorities, also ensuring social distancing measures are in place.
Lastly, the e-hailing concept where local authorities will register traders with companies such as GrabFood and FoodPanda.
On that note, Grab has partnered with the Selangor and FT governments to make the e-Bazar Ramadan a reality. The company is also actively engaging with other state councils on exploring the digitising of local Bazar Ramadan merchants.
Grab is supporting the micro-entrepreneurs and small traders by helping them go cashless and expanding their reach through its ecosystem of services like GrabPay, GrabFood and GrabExpress.
"Our hearts go out to the Mak Cik Kiahs and Haji Sallehs who are just trying to earn what they can during these times. Ramadan is a time that all Malaysians look forward to as we naturally participate in each other's festive celebrations together, and we love our local street food! It is even more important for us to unite through this shared culture during these challenging times," said Sean Goh, country head of Grab Malaysia.
The company recently took proactive steps to support small, independent restaurants and hawkers by boosting their visibility and demand with its "Local Heroes" campaign.
In addition to e-Bazar Ramadan, Grab is also embarking on two other initiatives to bring the spirit of Ramadan to the home of Malaysians, while supporting local small businesses and micro-entrepreneurs.
Firstly, it has collaborated with its wide selection of restaurant partners to curate menus featuring timeless Ramadan favourites like ayam percik, murtabak and roti john which will be available on GrabFood during the fasting month.
Secondly, Grab is welcoming social sellers and home-based micro-entrepreneurs across the nation to leverage on its nationwide network of more than 100,000 delivery partners. This will help them serve their customers more conveniently and efficiently.
"We are inspired by the many social groups who are trying to help these micro-entrepreneurs and social sellers, and keeping the spirit of Ramadan alive. At times like this, we are humbled to be able to use our technology and platform so that Malaysians can still celebrate the fasting month in a safe, hygienic and socially distanced manner. Together, we hope to work with other local councils and bring a new meaning and experience to Ramadan across Malaysia," added Goh.
For businesses who are keen on digitising their business can reach out to Grab via grb.to/GrabRamadan. Grab is also inviting local councils to reach out via the same website.
Raya Deals Dari Rumah
Starting 9 April, Malaysians can enjoy up to 30 per cent off when they shop and pay online with GrabPay through Grab's "Raya Deals Dari Rumah" promotion.
---
Never miss a story: Get our newsletter, read stories on Feedly or Medium.
---