Online bullying isn't something to be taken lightly, and more often than not, can have real world, offline circumstances. For parents, dealing with an bullied child can be a daunting exercise.
With 20.1 million active internet users, and 16.8 million of those constantly active on social media, Malaysia faces no exceptions to bullying. The majority of online bullying cases can be as upsetting as offline bullying.
According to a study conducted by the Malaysia Crime Prevention Foundation, bullying affects 84 percent of children under 18, and this has grave consequences that may include suicide or even death.
Understandably, it may be difficult for parents to get their children to open up their experiences as victims of cyberbullying. They may be afraid of the consequences of letting their parents know. They may not want anyone to know what they're up to online, or they may be worried that they would lose Internet access altogether.
Other times, children hope they can work things out themselves. Experts say that clamming up can potentially put the child at great risk of depression or anxiety.
Thus, it's crucial that parents are able to identify sign of cyberbullying, set ground rules on Internet use and to ensure their children are comfortable talking about online issues.
To help parents better identify that their child is being cyberbullies and how to resolve this issue, Facebook has a list of a few quick tips.
Is your child being cyberbullied? Here are five signs
Sudden change in habits
Is your child usually glued to their device but now avoiding going online altogether? It may be to avoid bullies. A sudden spike in activity may also be a sign that they're stressing out about something that's happening online. Other forewarning signs include avoidance of any social activities, as well as loss of interest in education and daily activities.
Covering up
When your child doesn't want anyone to see their screen, won't use their computer when you can see it; switch off or change screen whenever someone walks by, that's a red flag that signals something unusual may be up.
Dropping hints
"I have no friends."
"Why are people so mean."
Has your child ever said these things to you? This may be subtle hints that they're going through a hard time. Sometimes a drop in self-esteem may affect posture or tone, too.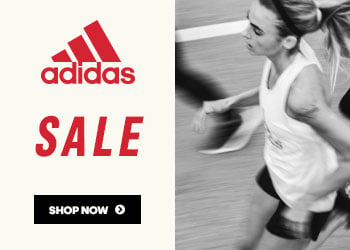 Feeling anxious
When your child seems nervous after receiving a message notification when you're around, or suddenly gets angry and slams the notebook PC shut. Or a sudden mood change after being on social media.
Showing disinterest
When your child becomes uneasy about going to school, lose interest in regular activities or have trouble sleeping; or become withdrawn from friends and family.
3 things you can do
Show your support; avoid pinning blame
Have regular conversations with your child to let them know that there's someone they can turn to for help. This means not judging their online behaviour or actions. Also making sure they don't feel that the bullying is somehow their fault. This helps build a trusting relationship when an open dialogue about cyberbullying is encouraged.
Working with the school
Cyberbullying may hurt a child in many visible and invisible ways. So, parents need help when their child is at school. Over the last few years, the education authorities have been rallying to improve awareness on bullying and cyberbullying through corrective and preventative measures.
Most recently, the Deputy Education Minister, Teo Nie Ching, announced that the ministry is working towards fostering an open school environment that will encourage children to speak up when bullying occurs. Additionally, training teachers to look out for signs of bullying.
Make it official
Facebook takes cyberbullying seriously and does not tolerate such inappropriate behaviour on its platform. Facebook has developed the Facebook Bullying Prevention Hub as a resource for teens, parents and educators looking for relevant help in mitigating the cyberbullying threat. 
For more information on bullying prevention information, visit https://www.facebook.com/help/420576171311103/