There are smartphones. Then there are gaming smartphones. And then, there's the ASUS ROG Phone II. Following the debut of the earth-shattering original, ASUS more or less sticks to a similar formula. As they say, don't fix what's not broken. And of course this baby is anything but broken. I mean you're talking about the ultimate smartphone purpose-built for gaming. Sorry for coming off as a fanboy, but it is what it is.
Have I mentioned it before? This is how you build a gaming phone.
First, a big shoutout to ASUS Malaysia for supplying an early preview unit to me for a hands-on, before the launch on 16 October. And by the way, you can pre-order right now, today, 14 October and 15 October exclusively from Shopee. Take delivery from 17 October. If you pre-order, you can disregard this unboxing and first impressions post. And congratulations; I also officially hate you.
Call it self-indulgent. Call it over-the-top. What you can't accuse ASUS of doing is playing it safe. The ROG Phone took balls, and these boys did it.
With the ROG Phone II, it's familiar ground. ASUS didn't have to do too much this time round, but that's not to say the successor isn't a better phone overall.
You still get the brash, edgy, asymmetrical exterior, which I'd like to think is function over form. No, it isn't pretty per se, but this deliberate concoction of metal and glass is a statement piece. It will tend to make some cringe, while gamer folks will give you that nod of approval. For those who pick it up and play games on it though, I can guarantee one thing—broad smiles.
What's in the box
ASUS ROG Phone II unit
18W/30W ROG USB-PD Fast charger
USB-C charge cable
AeroActive Cooler II
Silicone protective cage
Foot stand
Additional USB port cover
Warranty card + documentation
The ROG Phone II offers a unique unboxing experience, not dissimilar to previous generation's. It's a substantial box, not the most practical, but certainly the most unique.
Hardware
Once again, ASUS takes the best from Qualcomm and slams it into its ROG device. We're talking a Snapdragon 855+ clocked at 2.96GHz paired with the Adreno 640. It's an absolute scorcher, and currently occupies the top spot on the benchmarks.
ASUS also didn't hold back in the memory stakes, plonking in up to 12GB of RAM and up to 512GB of storage.
It's not all about power. Cooling, as you may be aware, is crucial in a gaming setup, whether on a desktop or portable PC. Likewise on the mobile device, especially with limited space, makes cooling even more important for performance.
Like its predecessor, the ROG Phone II features a unique 3D vapour chamber design with a nickel-plated cooler.
Just in case things still get hot (it rarely does by the way), there's a bundled AeroActive Cooler in the box—a cooling accessory that you snap on to the phone.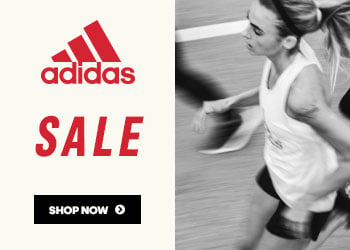 On the front is a 120Hz 6.59-inch FHD+ AMOLED display (2340×1080)—a cutting-edge display in its own right, protected by Gorilla Glass 6. The display offers 108 percent DCI-P3 colour gamut as well as 10-bit HDR certification. It also boasts 240Hz touch-sensing, a first on a smartphone.
Keeping it juiced is a whopping 6,000mAh battery with support for 30W (Quick Charge 4.0) fast charging via USB-C. The phone is also capable for reverse charging (10W) i.e. can be used as a power bank to charge other devices.
In the optics department, the phone features a commendable dual-camera system—a 48MP f/1.8 wide-angle camera coupled with a 13MP f/2.4 ultra-wide camera. This capable duo is complemented by a 24MP f/2.2 front-facing camera.
On the audio front, the ROG Phone II continues to impress. The front-facing DTS:X stereo speakers with dedicated amplifiers deliver outstanding sound.
It also comes with a 3.5mm headphone jack and has active noise cancellation with dedicated mics. Audio works great with headphones too. Gameplay sounded outstanding on the Sony WF-1000XM3 true wireless earbuds.
Unique to the ROG Phone series are AirTriggers—haptic controls built on the side of the device that can be used as triggers for games like PUBG Mobile or Free Fire.
ASUS will be offering a plethora of accessories for the ROG Phone II, just like the original.
First impressions
Being a bigger device, the first thing I noticed was how heavier it was compared to the original. At 240g, it is on the heftier of things as far as smartphones go. It's a trade off for the bigger display and maxed out performance. In most cases you'll be playing games with both hands anyway, so all is good. If anything, you can give those tiny biceps a workout.
I'm on the fence as per the first generation ROG Phone with regards to the design. It's overkill in my books, but that being said, I understand why ASUS took this route. It's undeniably edgy and over-the-top, and it exudes ROG's DNA all over it. Which isn't a bad thing in the end.
The device feels well-built and solid in the hand. It feels like it could stand a beating and looks the part too.
I love the display—it's crisp, bright and oh my, the 120Hz refresh rate. Being absolutely spoiled by the iPad Pro's ProMotion 120Hz display, the ROG Phone II's upgrade from 90Hz is much welcomed. It's fantastic for games like Call of Duty Mobile and Asphalt 9, two games I've been playing a lot lately.
There's little I can say about performance—it's top notch. It's silky smooth, responsive, and games like COD and Asphalt play so well and look so fantastic that sometimes I forget that I'm playing on a smartphone.
This is enhanced further by the outstanding audio performance from the front-facing speakers. To be fair, they don't offer the best dynamic range nor sound stage but they're incredibly loud and easily one of the best-sounding smartphone speakers, right behind the iPhone 11/Pro.
They're great for movies too, while not Dolby Atmos-optimised, still offer an enjoyable aural experience.
The great thing about the ROG Phone II is how cool the phone still stays even when playing intensive games like COD over long periods. Temperatures never rose above 40C, something I had experienced when playing on the Galaxy Note10, Galaxy S10+ and iPhone XR.
Plugging in the AeroActive Cooler II proved unnecessary, because it simply didn't need it.
Another thing I like is X Mode—the ROG's gaming mode which turns the stock UI into a "beast." There's a fair bit of customisation done by ASUS here—from iconography to the default wallpaper and features.
What's awesome is "Armory Crate" ROG's game centre software that gives you an overview of your hardware performance (CPU, GPU, temperature, memory), as well as controls over settings like the Aura lighting system. 
There are also Game Profiles where you can set per-game/app basis.
Honestly, there's a lot to explore and tweak, so go crazy.
One important aspect is battery life. With the massive 6,000mAh battery, the ROG Phone II gave me a solid 7-hour screen on time before I had to plug it in. That's impressive given that I was heavily gaming and watching videos on the device.
Since I was busy gaming most of the time, I almost completely ignored the fact that the ROG Phone II is equipped with a pair of more-than-decent cameras.
In limited testing I found them to be just OK, not great. Focus is fast and images are overall well-exposed but tend to be over-processed—over-sharpened and over-saturated.
Overall, the ROG Phone II improves upon its predecessor in areas where it matters most. It's a tock upgrade at best, but again, it's nothing short of impressive at almost every level.
In terms of gaming experience, I can't think of any other phone that can give me the same pleasure at this point.
Where to buy
Pre-order for the ROG Phone II is offered exclusively by Shopee. Early birds get a Free ROG Kunai GamePad and MYR200 worth of Shopee Coins. You get to enjoy 0% instalment and also 24-hour delivery starting 17 October.
Catch the official launch on 16 Oct 2019 (Wed), at 1:30PM live on Facebook.
#ROGPhoneIIMY #GameChanger #NeverCompromise