While Day 1 of Adobe MAX was all that one could imagine, the second day of Adobe's creativity conference was no less of a fanfare. At the keynote, we saw high-profiled creative guests setting the stage on fire. First up was fashion designer Zac Posen; followed by war photographer Lynsey Addario; sculptor and artist; Janet Echelman; and some consider one of the greatest filmmakers – Quentin Tarantino.
Zac Posen
Zac is a couture designer, Brooks Brothers creative director, and the brains behind the stunning Claire Danes' Met Gala gown. Yes, the glow-in-the-dark one. The show-stealing design features integrated fibre optics, in line with the gala's theme "Manus x Machina: Fashion in an Age of Technology."
Lynsey Addario
Lynsey's awe-inspiring work chronicles humanitarian and human rights issues across the Middle East, South East Asian and Africa. Gruesome, graphic yet beautiful, her work has garnered her the title of one of the most influential photographers of the past 25 years.
Janet Echelman
Initially, her quirkiness seemed off-putting, until I saw her work. Janet is an artist and sculptor. Her outstanding, jaw-dropping work blends sculpture, architecture, urban design and planning, material science, structural and aeronautical engineering, and computer science. Her intricately-designed sculptures can be seen all over the world, including at the Bill & Gates Foundation and San Francisco Airport. She also had a little surprise installed for MAX attendees, as one of her multi-tonne suspended sculptures was installed at the MAX Bash venue.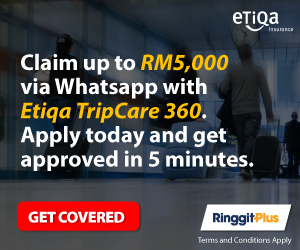 Quentin Tarantino
It was almost unfathomable for me to see superstar writer and director Quentin up on stage, live. Does he even need an introduction? The genius behind acclaimed films like "Pulp Fiction," "Reservoir Dogs," "Django Unchained" and "Inglorious Basterds," he's one of the most celebrated filmmakers in his generation. And he wants to be known as the best filmmaker of all time. Which may not be far-fetched at all.
Sneaks
It didn't end there of course, as the much-anticipated Sneaks session hosted by comedian and actor Jordan Peele got the crowd going again. Sneaks is one of the most exciting sessions on the Adobe MAX itinerary, showcasing future innovations that's brewing in Adobe's research labs (which may or may not make it into Adobe products). More about this later.
MAX Bash
While still abuzz from Sneaks, the 10,000-strong crowd danced, drank, ate and mingled at MAX Bash, the rocking end party. Keeping the crowd bouncing on their feet were high-energy performances from Alabama Shakes and The Mowgli's.
You do know how to throw a hell of a party, Adobe.
Catch up on MAX
If you missed Adobe MAX, don't fret. You can catch all that's happening via MAX online.
Catch the two keynotes live at max.adobe.com/sessions/max-online/
Follow me for updates: vernonchan.com/tag/adobemax2016, and also on Twitter, Facebook and Instagram.
The official hashtag is #adobemax.
Disclaimer: My Adobe MAX trip is generously sponsored by Adobe System. My opinions posted here are on my own.