WD has introduced the My Passport Wireless, a super easy-to-use WiFi enabled storage drive for consumers on the go. The new wireless drive brings portable storage to smartphones, tablet, PCs, laptops and more. Perfect for journalists, photographers, a business traveller or a family on holiday, the My Passport Wireless also comes with a high speed USB 3.0 connection if you need to transfer large amounts of data.
The media launch was held at The Centre for Asian Photographers at The School @ Jaya One, a apt venue to showcase the new wireless drive. Present was Margaret Koh, Sales Director, Asia South, WD; Simon Whitford, Senior Regional Marketing Manager, Asia Pacific, WD and a testimonial sharing by professional photographer Kid Chan.
The My Passport Wireless continues the evolution of storage, resolving a common problem for today's uber mobile consumer – limited storage and accessibility.
The My Passport Wireless drive broadcasts its own high speed WiFi network, enabling you to connect up to eight devices simultaneously. It features Wireless N with MIMO technology enhanced transfer speeds as well as optimum wireless media streaming – up to four HD videos simultaneously.
A built-in rechargeable battery provides up to six hours of continuous streaming and up to 20 hours of standby power.
With the award-winning WD My Cloud mobile app for iOS and Android, you can easily connect to the My Passport Wireless drive from your mobile phone or tablet.
Setup is simple and the intuitive app gives you access to your data and media wirelessly at any time.
The app also allows connectivity to major public cloud services like Dropbox, OneDrive and Google Drive.
Another welcomed feature is the inclusion of a SD card slot, essential for creative professionals like photographers and videographers, as well as families on vacation.
The drive also has integrated FTP which allows you to connect to compatible wireless cameras.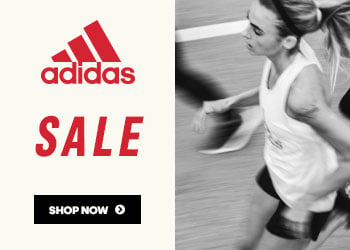 Pricing and availability
The My Passport Wireless drive retails for RM599.00 (US$182) and RM699.00 (US$213)  for 1TB and 2TB respectively. The drives are available from select retailers and is distributed by Amble Action Sdn Bhd and Eternal Asia (M) Sdn Bhd.
WD My Cloud app is available for download for free from the App Store and Google Play.
Initial impressions
WD synonymous with storage, and especially portable hard drives. The My Passport Wireless is a handy piece of kit for the mobile warrior. When you're on holiday, it's easy to fill up storage on your camera and smartphone. Likewise, if you're a photographer and journalist on the field, additional storage and backup is essential. With that in mind, WD's new wireless drive is perfect for today's mobile lifestyle.
It's fast, easy to use, 'pocketable' and highly affordable. Definitely a device you should have with you at all times.
[raw_html_snippet id="google ad 300-250″]