Telekom Malaysia's (TM) earth-shattering new unifi plans announced last week has Malaysians divided. Some love that they will be getting a 10x speed upgrade for free while others simply want a cheaper broadband plan. And of course, TM fired at all cylinders and also rolled out a new super affordable entry-level plan.
For unifi Home Broadband customers, they stand to gain the most with a 10x speed upgrade of up to 800Mbps, at no extra cost.
Pre-unifi or Streamyx customers aren't left out either. If they're located within unifi coverage, they'll get an upgrade offer to unifi. For those outside of unifi coverage, their Streamyx connection will be bumped up by 2x.
From 15 August 2018 onwards, TM will start upgrading unifi customers for free with no strings attached.
Here's how to check
To check if you qualify for an upgrade, TM has released a web page for you to check.
All you need is to enter your Full Name, IC number and your unifi or Streamyx ID.
After verifying your details (and going through the sometimes tedious Captcha process), you'll be notified if you qualify for the speed upgrade.
By clicking on "More Details" you'll be greeted with a congratulatory note that details the expected date of your upgrade, and terms and conditions. It doesn't however, indicated what speeds you'll be upgraded to.
I'm personally chuffed to know that my upgrade will reach me between August and December 2018. I'm currently on 50Mbps (upgraded from previous 30Mbps).
Some users may not be so lucky, and will have to wait for a little longer. This can be as late as January to June 2019. Note that speed upgrades are subject to technical availability, and thus not everyone may be able to enjoy upgrade speeds. That is until TM upgrades the existing infrastructure in the particular location, per se.
Another thing to note is that your current modem/router may not support the new upgraded speeds, so an equipment upgrade may be warranted. TM has not elaborated on this.
As a refresher, here's a breakdown of the speed bumps TM is offering for unifi plans: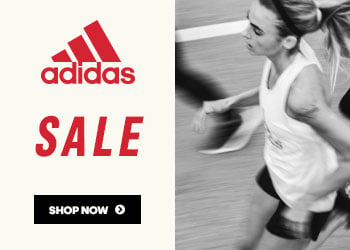 20Mbps and below – 100Mbps
30Mbps – 300Mbps
50Mbps – 500Mbps
100Mbps – 800Mbps
If you're not yet a unifi customer, you're encouraged to sign up via unifi.com.my starting 15 July 2018. New customers will also get to enjoy speed upgrades, as long as they sign up before 31 December 2018.
Current unifi plans are as below:
Unifi lite plan (10Mbps) – MYR129 per month
Unifi advance plan (30Mbps) – MYR139 per month (special deal until 31 December 2018)
Unifi pro plan (100Mbps) – MYR329 per month
Head over to TM's Speed Upgrade page to check if you qualify. Currently, there seems to be intermittent page load problems, possibly due to high traffic accessing the site. Do keep trying. Good luck.
Related Stories