1 November 2012 – U Mobile announced today that its customers across Peninsula Malaysia can now enjoy 3G coverage and high speed internet services. This is possible through the activiation of 3G Radio Access Networks (RAN) sharing with Maxis Berhad (Maxis). 
The young telco entered into a partnership agreement with Maxis in October 2011, an agreement that will be for an initial period of 10 years. The network expansion through active 3G RAN sharing represents a major milestone for the local telecommunications industry and marks the first ever initiative in Asia. The move positions U Mobile amongst the top three 3G telcos in Malaysia.
U Mobile currently has its own-built 3G network infrastructure covering core cities in Peninsula Malaysia, including dense urban areas of Klang Valley, Negeri Sembilan, Penang, Perak and Johor.
Through 3G RAN sharing, U Mobile services expand to every state in Peninsula Malaysia covering Kangar, Alor Setar, Kota Bahru, Kuantan, Kuala Terengganu, and Melaka.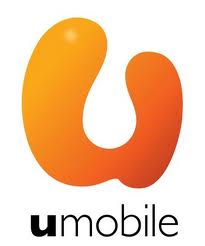 Where 3G services are still being deployed and unavailable, U Mobile customers can continue to 'roam' effortlessly on the 2G network which is available via U Mobile's 2G domestic roaming partnership with Maxis which is currently serving 95% of the population.
U Mobile's network services to East Malaysia is on schedule and is expected to be launched in early 2013.
U Mobile will continue to invest and expand its own-built 3G network infrastructure over time to improve coverage.
The 3G RAN share activation has accelerated U Mobile's network expansion by 4-5 times and has effectively doubled its physical coverage area overnight.
The move is set to benefit U Mobile in terms of savings in operating (OpEx) and capital expenditure (CapEx). The savings are expected to translate to more innovative and affordable packages and services for its subscriber base of over 2 million.
In line with the milestone, U Mobile has launched a new advertising campaign entitled, "Connecting Lives", supported with road shows which will run concurrently in Kuala Lumpur, Kedah, Kelantan, Pahang and Melaka.
U Mobile also announced a new variation to the telco's popular Unlimited Mobile Internet (UMI) prepaid plan to complement its successful UMI 28 plan. Priced at only RM18 a month with free calls, free SMS and unlimited internet surfing, the new plan is targeted at students, teenagers and those living outside major cities.
For more information on how U Mobile is connecting lives, go to www.u.com.my