It was March 15, 2013, a fairly sunny Friday afternoon at the Intel Electronics (Malaysia) office, over at Wisma OUA. It was here that we met Intel Malaysia's Country Manager, Prakash Mallya for a brief and fruitful session, albeit a pretty casual meeting to discuss Intel's recent involvement in the mobile/smartphone segment.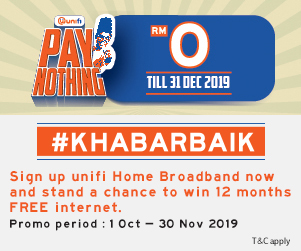 Intel is widely known for their microprocessor development, innovation and quality, and over the years have only ushered in products which apply those much sought after qualities. In their cozy little meeting room, together with other members of the media, the session began with no real need for introduction. Prakash Mallya isn't new to the scene and as members of the media, you'd see him in most (if not all) Intel related events locally.
"Youth today are impatient, they want performance with everything thing that they have, they are expressive and they love sharing." says Prakash, a single sentence described our entire era, which was pretty accurate to say the least. With the increasing demands for performance, speed and the need for information, it was hardly a surprise that Intel will eventually step into the mobile arena.
Prakash described Intel's move into the mobile arena and their road map into this arena as a "Very exciting 6-12 months for us (Intel)." The new series of mobile processors are smaller, faster and aims to provide performances people need, without compromise.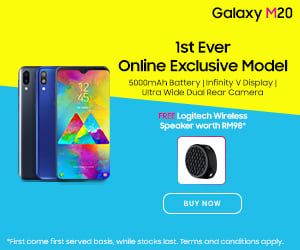 Smaller, Faster and Performance Driven
Despite the inevitable step into mobile phone game, Intel did not jump in head first without first looking at the core of the platform. Prakash revealed that through a recent market research 85% people believe having Intel in a phone would increase performance, with distributors and retailers believing that they would achieve a higher premium (of 10% or more) if there is an "Intel Inside" on the box. The 22nm (32nm on computers) on phones doubles the compute and triples graphics performance all with a single core. The integrated media accelerator supports up to 15 frames per second with a 15MP back camera and 2MP front camera. This means that, this single core, could power a new age smartphone, support the latest hardware and deliver a sustainable battery life with a lowered cost.
Two models were showcased that day, with one of them being the ACER Liquid C1 Atom powered smartphone, which was launched a week later.
When asked "why only a single core?" Prakash rebutted that most mobile apps are single threaded, making the number of cores redundant. He further mentioned that "number of cores don't matter, performance matters." Hyper-threading on the 22nm processor is also present and phones which follow the Intel FFRD will have support for 4G.
Security
Security was also of huge importance, particularly contacts and emails during loss of device or damage. With Intel securing McAfee about 4 years ago, it was a no-brainer that McAfee would be integrated into the Intel phones, for added security. Unfortunately however, the app may require a subscription and may vary from country to country, also depending on how the processor will be applied into their phone models.
Education is critical

The session ended with a quick Q&A with media members throwing a few interesting questions.
The existence of an Intel Inside logo on a smartphone will puzzle many, and as such, Prakash emphasizes much on the need to educate distributors and partners of its power and advantages. When asked if Intel intends to create their own phones, Prakash mentions that "Intel is FFRD (Form Factor Rendered Designs) and have no plans to develop their own phones."
This can only affect the other Intel markets positively, with smaller, more powerful and faster processors at the same power requirements as current processors. The biggest concern for powerful processors has always been heat dissipation, however Prakash has reassured us that the process of reducing the size of the processors allows heat to escape faster, with a smaller surface area to deal with. This in turn will allow processors to perform better despite having the same power requirements, albeit slightly smaller and where pricing is concerned, as this is a single core processor, phones with Intel processors will be very much cheaper with a competitive battery life.
The Intel road map will see a steep increase in advancements of Intel in the mobile arena, with a possible dual core or quad core variant rolling out within 6-12 months.
Have a look at Intel's first Atom smartphone, the Acer Liquid C1 Atom powered smartphone here.