Snapchat Inc. launched Lens Studio 2.1 today, introducing new features, a bunch of new lens templates, new Landmarker locations as well as an extended tool set for creators. I interviewed Mike Evans, Senior Manager Platform Products, Snap Inc to find out more about the new Lens Studio update, and more.
Q: What did Snapchat set out to achieve when it first introduced Lens Studio? What about its aim now with the new update?
A: We've long believed that AR, as strong as the technology has been, has remained unapproachable for creators; we launched Lens Studio in late 2017 to change that. Our simple yet robust templates guide creators through the process, empowering anyone – from new 2D illustrators to sophisticated developers – to experiment and design in AR.
We believe that the long-term success of AR is dependent on a diverse creator community; Lens Studio makes it possible for any creator to express themselves in AR and provides all Snapchatters with an ever-evolving array of AR experiences to express themselves with. Given that Lenses are an integral part of the Snapchat experience, we're thrilled to share these tools with our creators to advance AR innovation.
With today's update – Lens Studio 2.1 – we have added fourteen new Landmarker locations, six new templates, and additional tools that support an even wider range of creators.
Q: Can you describe Lens Studio, and how it enables both professional and casual users to produce AR content?
A: Lens Studio is a desktop app, for both Mac and Windows, that enables anyone to create their own Snapchat Lens. With Lens Studio, creatives in Malaysia have the opportunity to create both Face Lenses (front camera experiences) and World Lenses (rear camera experiences). The tool allows creators, from 3D professionals to Photoshop hobbyists; from students to developers, to create their own customized Lens experience.
Q: Take us through the Lens Studio 2.1 updates; how will they increase the usability of Lens Studio?
A: For Lens creators who download Lens Studio for the first time, a new interactive tour breaks down Lens creation step-by-step so even first-time users can jump right in. And for creators already familiar with Lens Studio, we've added helpful start screen content that highlights new templates and features, and showcases our favourite Lenses from the community.
In addition to that, to inspire creators, we have also added six new Lens templates to the existing 40 Lens templates.They include:
Face In Video: Track your face onto a video.
Portrait Particles: Jazz things up with customized particles that segment behind the user's head – decorate with headers, footers and post-effects. Perfect for your next party!
Countdown: Ready, set, customize! Create Lenses that count down to specific dates and add celebratory 3D hats and glasses.
Skeletal: Track 2D images to heads, necks, shoulders, elbows, and hands to create sweet joint collaborations.
Hair colour: Modify your hair colour with fresh styles and tones from root to tip.
Make-up: Put your face on the easy way with AR lip gloss, blush, eyeshadow and more.
Q: What were the best performing templates on Lens Studio? How did the new templates come about?
A: We can't predict exactly what will and won't be popular, but we regularly experiment with new technologies and features as part of our mission to empower self-expression. We evolve these based on feedback from our community. It is always exciting to see how Snapchatters use the various products that are introduced.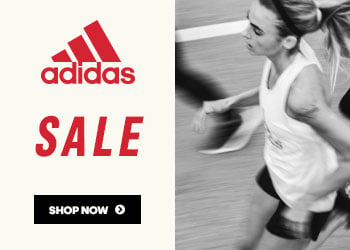 Q: What was the motivation behind introducing Landmarkers? How are landmarks selected?
A: When we first launched World Lenses, you could place a character or object in the world, which you could then move around as if it was really there. Since then, the experience has evolved: for example, our Lenses can recognise the sky in your Snapchat camera and transform it with an animation. As we continued to build on this platform, Landmarkers was a natural progression for us to explore.
We let the Snapchat camera recognize large-scale buildings and specific locations. This is done using 3D models built from Snaps shared publicly on Snapchat. This approach creates the digital version of the real world location, and the digital layer can be manipulated via our augmented reality Lenses in the camera.
Q: What proportion of users view or experiment with a Lens daily?
A: On average, more than 70% of our daily active users view or play with a Lens every day on the service.
To date, over 500,000 Lenses have been created by our community through Lens Studio, and have been played with over 15 billion times. The number of Snapchatters submitting new Lenses through Lens Studio every month has grown by more than 20% from the prior quarter.
Q: In your opinion, why have people embraced lenses/effects in photos and videos?
A: Snapchat opens to the camera, inviting our community to express themselves and storytell; you are prompted to create and express yourself. With Lenses, as with pictures, you are able to convey a richer message than plain text. For example, if you're trying to describe something accurately, like a new dish you tried while you were on vacation, it's quicker and more powerful to do that through photos and videos than with just words. Using Snapchat's creative tools, such as Stickers, AR Lenses, Filters and Bitmoji – your online avatar – allows you to express yourself fully and communicate with a fuller spectrum of human emotion.
Q: Are Official Lens Creators engaged by Snapchat directly? How does one become an Official Lens Creator?
A: Official Lens Creators (OLCs) are Lens creators who have been recognized by Snapchat. Snapchat supports the Lens Studio community in a number of ways, including the Official Lens Creator program, workshop opportunities, partnered opportunities, and more. The group is made up of artists, designers, developers, students, and more from all over the world. Snap selects OLCs for their various unique styles, points of view and enthusiasm for creativity and collaboration within the Lens Studio community.
Individuals interested in becoming Official Lens Creators may submit their details here: https://lensstudio.snapchat.com/creators/.
Q: I'm loving Lenses on Video Chat and Gaming on desktop, as well as Twitch — is this where the future is heading to?
A: Using Lenses in video chats or streams allows for communication that is more fun and dynamic, which is why Snap Camera works with video apps including Twitch, YouTube, Skype, and Zoom. As a camera company, and we want to continuously extend our reach into users' lives by bringing our AR Lenses to them, be it within Snapchat or other video service platforms. We're always trying to find new distribution channels for our Lens creators to showcase their work, and we believe that integration with video service apps provide a very unique opportunity to do so.
Q: Landmarkers are great; will Snapchat be adding more seeing that there's a dearth in Asian/Southeast Asian representation?
A: The team is always working towards expanding the capabilities and offerings for our community. With a total of 19 Landmarkers at present, we are continuously looking to introduce even more Landmarkers of iconic structures around the world.
Start creating today
Lens Studio is available for Windows PC and Mac. Download here.