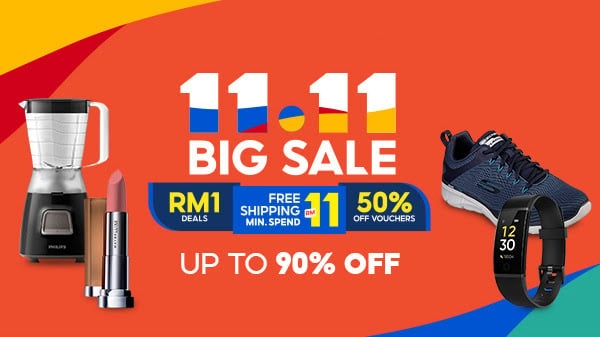 Samsung has always offered consumers top notch high-end flagship devices; mid-range and entry-level devices, not so much. However, over the last two years or so, Samsung have improved their efforts and devices in these segments–a culmination of the Galaxy A and J (and recently M) series of devices.
The Samsung Galaxy A30 was released two months ago and as Vernon puts it, "is here to reclaim a piece of value pie". So do the Honors, Realmes, Redmis, Vivos and ZenFones have to worry about a thing? Let's find out.
Design & Build
Even from way back when, Samsung have always designed devices that look and handle great and it's no different with the Galaxy A30. Compared to the likes of the recent slew of mid-range devices that I've reviewed, the Galaxy A30 is a whole lot slimmer and lighter, thus making it super comfortable to hold and use one handed.
The one similarity it does share with the ASUS ZenFone Max Pro M2, Realme 2 Pro and Redmi Note 7 is that it is built entirely out of polycarbonate. From the glossy side to the rear, it's all polycarbonate. Also, much like those aforementioned devices, it also has a rear that emulates glass (hence the term "glastic") making it shiny and also fingerprint and smudge prone.
One thing I do have to add is that I really like the Black colourway on the Galaxy A30. It's not the deepest or darkest of blacks but more of a titanium gray, which I think is quite nice. Other colour options are Blue or White.
As for its display, the Galaxy A30 trumps the competition, sporting a 6.4-inch Super AMOLED display with a Full HD+ resolution (2340 x 1080). It also comes with what Samsung dubs the Infinity-U notch, which is essentially a dew drop notch. Side and top bezels are almost non-existent but it does have a little bit of chin giving the Galaxy A30 a screen-to-body ratio of 84.74 percent.
Other than that though, there's really nothing that sets the Galaxy A30 apart. You have your clicky volume rocker and power button on the right and there's the triple card slot that supports two nano SIM cards and a microSD card slot on the left. There's the noise-cancelling mic on the top while the bottom houses the USB Type-C port, a headphone jack and single down firing speaker grille.
Finally, on the rear sits the dual cameras and also a "traditional" capacitive fingerprint scanner, which I found to be quite slow and inaccurate even when my hands were dry.
Hardware
Hardware is where I feel that the Galaxy A30 falters a fair bit when compared to the competition. Under the hood, this device packs an Exynos 7904 CPU, Mali-G71 MP2 GPU, 4GB of RAM and 64GB of internal storage with about 49GB free out-of-the-box. As a complete package, it's not too bad seeing as the Exynos 7904 is actually on par with the Qualcomm Snapdragon 636.
However, do keep in mind that the Redmi Note 7, which comes in at the same price of this device uses the Qualcomm Snapdragon 660. For about RM50 or RM60 more you can get the Realme 2 Pro or ASUS ZenFone Max Pro M2. Both of which also use the Snapdragon 660.
On the bright side though, the Galaxy A30 does come with a very large 4,000mAh battery that supports 15W fast charging. It's not crazy huge like the 5,000mAh battery of the ZenFone Max Pro M2 but the combination of the Super AMOLED screen and Exynos 7904 actually makes this device a power sipper.
The dual cameras on the back of the Galaxy A30 is made of up a main 16MP shooter with an aperture of f/1.7 and a secondary 5MP ultra-wide angle shooter with a f/2.2 aperture. Located right in the middle of the Infinity-U notch is a 16MP selfie shooter with f/2.0 aperture.
Connectivity and networking wise, the Galaxy A30 supports the standard Wi-Fi 802.11a/b/g/n/ac, 2.4GHz or 5GHz WiFi, Bluetooth 5.0, GPS, AGPS, GLONASS and BDS. Sadly, there's no support for NFC.
Software
Before my disdain with the likes of Huawei and Honor's Emotion UI (EMUI), OPPO's ColorOS and Vivo's FunTouch UI came about, that disdain was targeted at Samsung's overly bloated and clunky TouchWiz user-interface. Things got a lot better when Samsung introduced Samsung Experience but even then I would quickly replace it with Nova Launcher.
With Samsung's latest One UI however, I am happy to say the thought of installing a third-party launcher never surfaced. It's really easy and nice to use. I like how Samsung has moved tabs that would usually be at the top of the device to the bottom where it's easier to reach. This was done to make using larger devices like the Galaxy S10 Plus or Note 9 easier but smaller devices like the Galaxy A30 also benefit from it.
The only little gripe I have with One UI is the design of the native Samsung app icons. They just look a little bit too cartoony for my tastes. Speaking of native Samsung apps, there are quite a few pre-installed to the device and let's just say not all of them are very useful.
Overall, I would have to say One UI on top of Android 9 Pie is really a nice middle ground that doesn't change too much of how Android functions but the changes made are really for the better.
Performance
On the performance front, the Galaxy A30 does just okay and if I'm to be very honest, slightly disappointing. It may produce decent enough scores in synthetic benchmarks but that doesn't always translate to super smooth everyday usage.
If you're a very light user that relies on your device mainly for calls, chats, scrolling through social media and streaming content, then the Galaxy A30 could be your device of choice. But with that said, the overall experience I had with it wasn't always buttery smooth. Apps tend to take a good few seconds to open and multi-tasking can be a chore.
Also, if you happen to be enjoy gaming on your smartphone, this isn't the device to go with. Most of the games I usually use for my reviews such as Asphalt 9, Dead Trigger 2, Into the Dead 2 and Tacticool were only playable if I turned the graphic settings down to medium or even low. It is able to run Injustice 2 and it didn't crash the moment I loaded it but let's just say playing the game wasn't exactly the best experience.
Battery life on the other hand is impressive especially if you're a very light user and you're not constantly multi-tasking or streaming multimedia content from it. On most days, the device would last me a good 16 hours and it would still have about 30% of battery left in the tank. On average, I would clock in slightly more than four hours of screen on time and that's with about an hour of streaming videos on YouTube, streaming music from Spotify to my car's stereo system via Bluetooth, a bit of gaming, reading articles online and scrolling through social media.
One thing to note though is that I didn't have the Always-on Display constantly turned on. So that would have helped a little to conserve battery.
For those of you who love watching videos and catching up on series using your device, the Galaxy A30 won't disappoint when it comes to visual quality. The 6.4-inch Super AMOLED display is very bright and produces some of the most accurate, rich and vibrant colours. Also, with the support for Widevine L1 DRM, you're able to stream HD content from NetFlix without a problem.
Only downside, is the down-firing speaker which like most get easily muffled when held in landscape mode. But even without your hand blocking it, it's not very loud and produces quite tinny sounds. I even noticed a little distortion on the highest volume levels. Thank goodness Samsung retained the headphone jack.
Camera
When it comes down to the performance of the cameras of the Galaxy A30, I would have say that it's pretty much on par with most mid-range devices. It's nice that instead of just a secondary depth sensor, the second lens is a ultra-wide angle one, which means you do get to shoot more varied types of shots.
In bright or daylight conditions, the main 16MP camera is able to produce photos that are sharp, nicely coloured and detailed. The same can be said for the ultra-wide angle secondary camera as well, in well-lit conditions, photos come out looking really nice and you do get to pack more subjects or elements into one shot.
Low-light photography however, is a bit of a mix bag. The main shooter which has a wider aperture is able to take photos that are fairly bright and clear with minimal noise. There is no dedicated night mode, so you could try your hand at using the Pro mode to take the best shot, but be sure to use a tripod to reduce motion blur from shaky hands. As for the ultra-wide angle lens, I'd advise you not to use it in low-light conditions at all as photos come out lacking detail, noisy and soft.
As for the 16MP selfie shooter, I would have to somewhat echo my sentiments from above as it is just okay. In brighter conditions, photos look okay with decent colours and details that are a little soft. If you're shooting portraits, the edge detection can be a little of a hit and miss.
Last but not least, the Galaxy A30 is able to record videos up to 1080p at 30fps. Videos looked good actually with accurate colours and a good amount of detail. However, without any form of stabilisation, it's quite easy to unintentionally recreate scenes from the Blair Witch Project or Cloverfield.
In the box
Samsung Galaxy A30 unit
5V/2A Adapter
USB Type-C cable
Earphones
Clear soft case
SIM eject tool
User guide
Warranty card
Pros
Awesome Super AMOLED display
Sleek and slim design
One UI is a joy to use
Triple card slot
Great battery life
Widevine L1 DRM support
USB Type C port and fast charging
Cons
Slightly laggy performance
Not great for gaming
Slow fingerprint sensor
Okay camera performance
Price
Verdict
So to wrap up this review, let's go back to my question about whether the current crop of mid-range devices have to worry about the Samsung Galaxy A30. The answer is a resounding no but they could take a few lessons from it though especially when it comes to the design, display and ultra-wide angle camera departments.
The Samsung Galaxy A30 is by no means a bad device. It's just that with the stiff competition it's facing, it's hard to consider it a contender right now. For the same price, you can get the Redmi Note 7 but if you stretch your budget a little more you could even get the Pocophone F1.
Pricing and availability
The Samsung Galaxy A30 retails for MYR799 and is available for purchase at all Samsung Experience Stores and online and offline authorised retailers nationwide.
[nextpage title="Sample photos"]
All photos are straight from camera and unedited aside from the addition of watermark. Click on thumbnails for a bigger view.
SUMMARY & RESULTS
The Samsung Galaxy A30 is a decent mid-range device that comes with a very nice design and best in class display. However, as an overall package, you will definitely be able to get more for less from other devices.
Review
Pricing + value for money