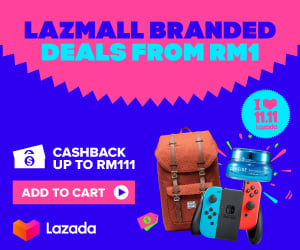 The Lenovo Yoga Tablet 8 has been impressive thus far with its innovative multi-mode industrial design and impressive build quality. Looks can be deceiving though, so let's look at how it performs in benchmarks and real world tasks.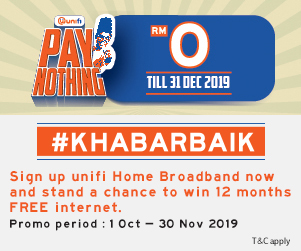 Specs at a glance
Processor
MT8125/8389 Quad Core 1.2GHz
Operating System
Android 4. 2 JellyBean
Display
Yoga Tablet 8: 8" HD display (1280×800) with multitouch & 178° wide viewing angle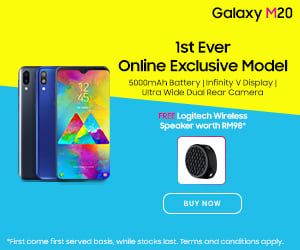 Battery
Yoga Tablet 8: Up to 18 hrs of WiFi web browsing, Li-Ion, 6000 mAh
*Stock AC adapter recommended for all charging.

Memory
RAM: 1GB LP-DDR2 memory
Internal Storage: 16GB/32GB eMMC
External Storage: 64GB micro-SD card storage support
Connectivity
802.11 b/g/n
Bluetooth 4.0
Sensors
E-compass
Accelerometer (G-sensor)
GPS
Brightness (Ambient Light)
Vibration Function
Ports/Slots
Micro USB (Supports OTG function)
3.5 mm Audio Jack
Micro-SIM
Integrated Camera
5MP Rear Camera
1.6MP HD Front Camera
Color
Silver Grey, Black
Audio
Dual Front-Facing Speakers
Microphone with noise reduction
Dolby Digital Plus DS1
Weight
401g
Full tech specifications here – http://shop.lenovo.com/us/en/tablets/ideatab/yoga/yoga-8/#techspecs

Software
The Lenovo Yoga Tablet 8 runs Android 4.2.2 out-of-the-box with a custom Lenovo UI. The Lenovo UI is generally pleasing to look at with its neat square icons with rounded edges and drop shadows.
A rather annoying thing is the omission of the Android app drawer, similar with the Vibe X smartphone. Without the app drawer, you are forced to solely depend on the default home screen where you cannot arrange app icons in alphabetically order if you so wish. Things can get cluttered quickly if you have many apps.
Users can organise apps into folders, though. Nothing's stopping users from installing a third-party launcher of course, as I've done by installing the popular Go Launcher. 
The Lenovo UI has intelligent mode detection, where it knows if you are using the device in Hold, Tilt or Stand mode, and organises icons and relevant features accordingly. For instance, in Hold mode, the Smart Side Bar pops out momentarily to reveal Lenovo's bundled txtr ebooks app.
What I found quirky though was that it adjusts white balance in Hold mode (vertical). It turns a wee bit too yellow for my liking. I presume it is optimised for reading. Users can turn Smart Side Bar off or turn it to manual mode.
In terms of software, the Yoga Tablet 8 naturally includes the portfolio of Google apps and services including Google Play, Play Music, Play Games. Google Maps, Photos, YouTube and etc. Lenovo has also included Kingsoft Office, ES File Explorer and Dolby apps.
One of Lenovo's most impressive and useful apps is its proprietary Power ManagerHD, something similar found on the flagship Lenovo K900 smartphone as well. The intelligent power management tool helps maximise the tablet's battery life. It can also be fine-tuned manually. Good stuff.
Performance
As you know, the Lenovo Yoga Tablet 8 is powered by MediaTek's quad-core SoC.
When it launched, the MT8125/8389 was the first commercially available quad-core Cortex-A7 SoC. Rated at 1.2Ghz, it isn't the fastest chip on the planet but the thing is, it doesn't pretend to be.
While the smartphone-focused MT6589 powers many mainstream, mid-range devices in the market today, the MT8125/8389 was made for tablets. Like the MT6589 it's energy-efficient, small and cheap to make.
If you have a look at the benchmarks, you'll notice that it isn't a slouch either. Using the AnTuTu benchmark tool, it scored a commendable 13245 points, putting it in between a Google Nexus 4 and a Samsung GALAXY SII.
With CF Bench, things look even better, with the MT8125/8389 scoring an overall score of 12888, a tad higher than a HTC One X and slightly below a Samsung GALAXY S3.
The PowerVR SGX544MP GPU is a highly capable GPU and a popular choice in the mobile and embedded market. It is also found joining hands with the likes of the Intel Atom 'Clover Trail+' and Samsung Exynos 5410 Octa chips in different configurations.
It scored 2,940 in FutureMark's 3DMark Ice Storm demo, and 1,522 in Ice Storm Extreme demo. In the Ice Storm Unlimited test, it scored 2,573.
Of course benchmarks are benchmarks, mere numbers on paper. How does this translate to the real world?
In general, the Yoga Tablet 8 performs well in everyday tasks – emailing, browsing, social networking, reading, etc. It handles multi-tasking fairly well, switching in between apps is quite fluid and seamless. I have usually up to 10 apps running at a time, and the tablet copes with this commendably.
It doesn't have the brightest, sharpest screen at 189PPI, but because of its size you'll be quite hard pressed to notice. Reading is a pleasure with text clear and sharp. Video and gaming performance is also good.
I have to admit I do game quite a bit on the tablet. It doesn't break a sweat with FIFA 14 or NFS Most Wanted, in case you were wondering.
The 5MP main shooter isn't too bad either, offering some good quality pictures when given good light.
What I do like very much is audio performance. Thanks to the frontal stereo speakers boosted by Dolby, audio quality is excellent. Push the volume up when you're listening to music, watching video or gaming and you'll enjoy the audio clarity and balance.
Another notable trait is battery life. Lenovo claims 18 hours of battery life, and I can attest to its longevity. For a tablet with cellular capabilities built-in, it offers impressive battery life. With constant use, I only charge the device every few days.
Pros
Great industrial design
Excellent build quality
Fantastic audio performance
Great battery life
Good gaming performance
Good value for money
Cons
Clunky Lenovo UI
No app drawer
Could use with a faster processor
Could use with a high-res display
Verdict
For a sub-RM1,000 tablet, the Lenovo Yoga Tablet 8 offers plenty of kit for the money. Go ahead and thank Ashton Kutcher if you will, as I think the industrial design is both pretty and practical. Build quality is excellent, similar to the flagship K900 smartphone. While I feel it should have a better processor platform, entry- to mid-level users should find the Yoga Tablet 8 more than adequate for daily use.
Perhaps the Yoga Tablet's only fault is the Lenovo UI (and this is purely personal opinion), which could use some re-thinking and improvement in the user experience stakes. Nothing you can't solve with a third-party launcher of course, but I do hope Lenovo improves on this, moving forward.
My personal wish is for it to have a more powerful processor and more RAM – perhaps an NVIDIA Tegra 4 or Intel Atom, to cater for power users like myself.
But otherwise, the Lenovo Yoga Tablet 8 is an excellent all-round performer and offers great value for money.
Pricing and availability
The Lenovo Yoga Tablet 8 retails for RM999 (SRP) and is available in silver grey and black colour options, at all Lenovo authorised dealers nationwide.