Ashton says you should give it a go. So should you? The Lenovo Yoga Tablet 8 is what Lenovo is calling a multi-mode device, and I had found it practical if quirky in my first impressions. The 8-inch display seems to hit a sweet spot for me (there's a 10-inch version of the tablet as well), but how does this svelte device fare in other areas? Read on for a full review.
Design and build
The Yoga Tablet 8 is a pretty good-looking device I must say – clean lines, slender profile and ergonomic. The design language is reminiscent of the Sony Tablet S and Apple's wireless keyboard and trackpad. And that isn't a bad thing at all.
The tablet measures 7.3mm and 3mm at is thinnest point and weighs 401g. Not the lightest in its class if you compare it to other tablets like the Google Nexus 7 (290g) and the iPad mini Retina Wi-Fi (331g). But this isn't necessarily a bad thing. The extra weight can be attributed to the unique cylindrical base that houses its big 2-cell 6,000mAh battery, as well as act as a solid base when in landscape 'Stand' mode.
The built-in adjustable kickstand in the rear conveniently gives you the best angle at any given time. The rear also has hidden slots for microSIM and microSD. On the cylinder rear is also the 5MP rear camera. The back housing is a laser-etched, textured plastic piece with the Lenovo branding emblazoned on it.
On the right side of the device is the volume rocker button, and a 3.5mm audio jack. On the left is a single mini-USB port for charging, and a large illuminated metal power button.
Up front is the 8-inch IPS LCD (1280 x 800p @ 189PPI) display with a rather generous bezel. On the left of the display is the 1.6MP front-facing 720p camera.
Beneath the display on the metal cylinder base are dual front-facing speakers with enhanced with Dolby Digital Plus.
Lenovo purpose-designed and built the Yoga Tablet 8 to be multi-mode – Hold, Tilt and Stand modes. Thanks to its sturdy base, it works great in Stand mode. Angles (up to 90-degrees) lock into place sturdily.
Turn it portrait-wise and the tablet immediately transforms into an e-book reader. It's really practical. The cylindrical base becomes a holder (left or right) and it feels a lot like the spine of a book. It's great for browsing too, whether you're sitting down or lying on a sofa.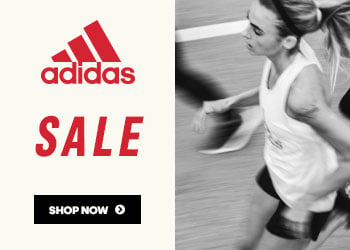 Tilt mode has the kickstand reclined back into the main body, and subsequently using the cylindrical base as a stand. Perfect for when you have it on your desk and need to do some typing.
All in all, a refreshing take on how a tablet should be designed, and in many ways very practical. Symmetry is so last century. A well put together device and seems durable in the long run too.
Key features
Aside from its innovative multimode industrial design, the Yoga Tablet 8 packs some impressive specs underneath.
In the heart of the tablet is the MediaTek MT8125, also known as the MT8389. The MT8125 is a quad-core SoC running at 1.2Ghz. The tablet focused processor mates with a high performance PowerVR SGX544MP GPU. Quite a winning combination.
At 189PPI, the 8-inch HD (1280 x 800) IPS LCD display isn't going to worry the likes of the Apple iPad mini Retina Display or even the Nexus 7, however it is still generally crisp and bright, with a 178-degree viewing angle. Visual reproduction in photos, videos, games and text is good.
One excellent feature of the Yoga Tablet 8 is its audio prowess. Its dual speakers are front-facing (thankfully not on the side or out at the bottom) so you get the best audio experience whether you are watching a movie, playing games or listening to your favourite tunes. With Dolby Digital Plus DS1, audio quality is enhanced further.
Lenovo has chosen to pack a 5MP main camera and 1.6MP front camera on the tablet. Functional, if not average.
More photos at Flickr.com.
In terms of connectivity, the Yoga Tablet 8 offers a single micro-SIM supporting GSM/HSPA+, 802.11 b/g/n Wi-Fi, Bluetooth 4.0 and GPS. It also comes built-in with 16GB eMMC storage, expandable to 64GB via microSD.
Perhaps its strongest point, the tablet comes integrated with a large 2-cell 6,000mAh battery, giving it all-day longevity of 18 hours. Impressive.
In terms of operating system, the tablet runs Android 4.2.2 with a customised Lenovo UI on top. More on this later.
Official media pics:
Read Part 2 for specs, performance and final verdict.