There are tonnes of e-wallets in the market today but that's not stopping PETRONAS in coming up with its own. Called Setel, it lets users pay for fuel with their smartphones. There's a glaring difference with the rest though. It doesn't use QR codes.
So, how then, you ask? Instead of a QR code system employed by other e-wallets, Setel depends solely on your GPS location.
Setel runs from a smartphone, as you'd expect and uses the built-in GPS to determine where you are. It will map to the nearest PETRONAS station where you'll be refuelling.
Otherwise, the app works just like any other e-wallet. You'll need to top up credit and this can be done with your debit or credit card. You can add as little as MYR1.
When you fire up the Setel app, you'll be presented with a map of the nearest PETRONAS station.
Once you're near a station, you'll be presented with a "Purchase" option.
It only takes three steps to pay. Select the pump number where your car is, then choose to pump full tank or a preset amount.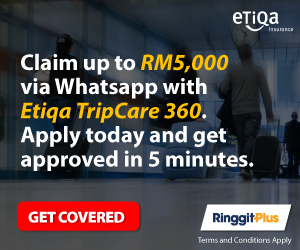 For authentication, you'll need to enter a 6-digit PIN.
Once authorised, you can start fuelling.
You may also be wondering, aren't we not supposed to use a phone near the petrol pump. And you're absolutely right.
The app will remind you to leave your phone in the car while you're refuelling.
Oddly, the petrol pump does not issue a physical printed receipt. You'll receive a digital receipt via the app. The app also lets you view your past purchases.
For Mesra Loyalty card holders, you can add your card details to the app so you can collect points each time you spend at a PETRONAS station.
According to my colleague Alex from SoyaCincau, there's a digital kiosk beside the petrol pump that lets you purchase food and drinks. PETRONAS personnel will then deliver your order to you. Very convenient if you have children or guests in the car.
If you use your debit card to purchase petrol you should be aware that every transaction will lock a MYR200 value for a few days. In this day and age it's quite ridiculous that it's not "real-time" but unfortunately that's one of the downsides of using a debit card. With Setel however, you'll never have this issue since the purchase value is deducted from your e-wallet instead.
Setel is currently available in selected locations around Klang Valley. Here's a list of supported stations.
Download and use Setel today
The game-changing Setel app can now be used at all PETRONAS stations within the Klang Valley. The company targets to expand availability nationwide by end of the year. Download the app for free via the Apple App Store and Google Play.
Use code pdl6 when you register to get MYR5 when you complete a petrol purchase of MYR30!
VIA SoyaCincau