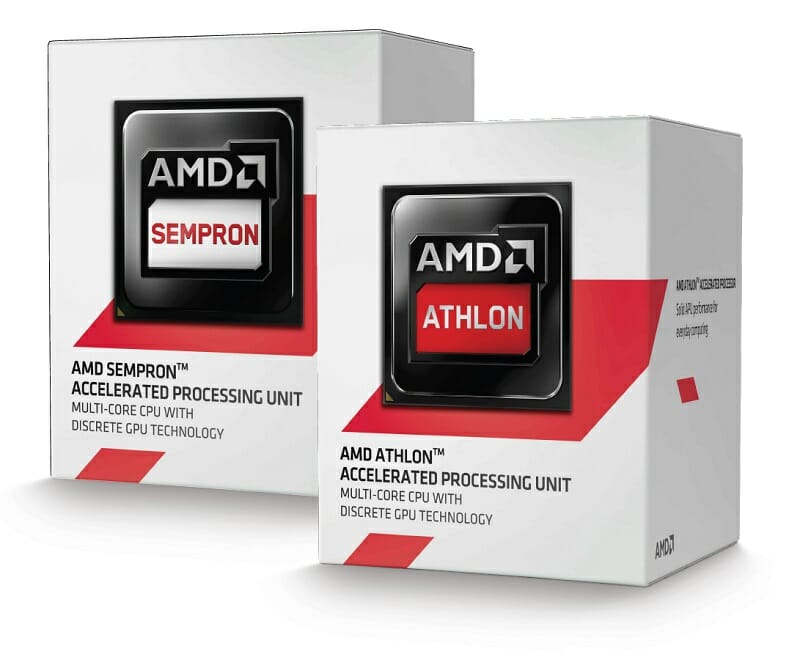 AMD has announced global availability of its new AM1 platform featuring quad-core and dual-core variants of the AMD APU codenamed "Kabini." The AM1 platform, branded as AMD Athlon and AMD Sempron will included award-winning Graphics Core Next (GCN) architecture and "Jaguar" CPU cores on motherboards from leading manufacturers. The new platform is targeted at mainstream consumers who want balanced computing while having a socketed upgradable platform.
AMD Athlon 5150/5350 and AMD Sempron 2650/3850 deliver quad-core performance and includes two SATA 6Gbps ports, two USB 3.0 ports, eight USB 2.0 ports, PCIe 2.0 lanes for graphic card upgrades, and a trio of video outputs – DisplayPort, HDMI and VGA. Prices start from under US$40 (RM120).
AMD claims the AM1 platform delivers up to 3x more compute performance than its competitors as well as DirectX 11.2 and Windows 8.1 support.
Technical details


The new AMD A1 platform will be available from e-retail and retail outlets in North America: Amazon, NCIX, Newegg and TigerDirect.
No news on availability for Malaysia just yet.