Microsoft's Surface Pro product line has long been the gold standard in the 2-in-1 hybrid tablet space. Competitors have attempted to emulate it for the past several years, but Microsoft's premium tablet has stood firm on the pedestal. The 2017 iteration is now called just the Surface Pro, and features uprated hardware, better battery life, improved Surface Pen and Type Cover, and wider range of motion on its award-winning kickstand. Granted, it looks identical to the Surface Pro 3 and Pro 4, but then, how do you improve something that's already so good?
If it ain't broke, don't fix it
The "new" Surface Pro if one's to argue, isn't new at all. At least judging from its exterior. In fact you'll be hard-pressed to tell the difference without really scrutinising the details. Dimensions are exactly the same, although the Surface Pro is a marginal 40g lighter than its predecessor.
Its "evolutionary" in the slightest degree, but that's not really a bad thing. The sleek tablet still features an ultra durable magnesium alloy body and now comes fanless (Core i7 model still requires fans). It also comes with an updated Surface Pro Signature Type Cover wrapped in Alcantara.
The Type Cover uses a notebook-class scissor mechanism with 1.3mm travel for more comfortable and accurate typing.
The much-loved kickstand is improved, now with a wider range of movement—up to 165 degrees in fact. Microsoft calls this the Creative mode, letting you easily doodle and draw while the tablet lies almost flat on the table (or on your lap).
Speaking of drawing, the Surface Pen is a new beast now offering 4,096 levels of pressure compared to 1,024 on its predecessor. The magnets on the stylus are also stronger, giving it a better hold when stored on the tablet. Also, there's tilt-sensitivity and latency is now down to 21ms.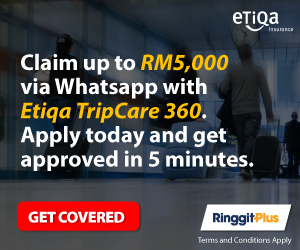 Microsoft says the new Surface Pen will work on older Surface tablets too, but pressure sensitivity will be limited to the original 1,024 levels.
The Surface Pro retains the same excellent 3:2 aspect ratio 12.3-inch PixelSense display (2,736×1,824) as the previous gen.
Microsoft takes pride in Windows Hello, its biometric authentication system with facial recognition. This works well with the Surface Pro's front-facing webcam and IR sensor. The system includes TPM 2.0 technology for enterprise-level security, while the Signature Type Cover also has a built-in fingerprint reader.
Under the hood, the new Surface Pro now rocks 7th Gen Intel Core m3, Core i5 and Core i7 processor options, mated to up to 16GB of RAM and up to 512GB of SSD storage. It's disappointing that the base model still features a paltry 4GB of RAM, but I'm guessing the Redmont company needed to hit a certain price point target.
In the connectivity and expansion department, there are limited ports understandably due to its slim form factor. It does get a Surface connector (for power and docking), a mini DisplayPort, a full-size USB 3.0 port, microSD card reader and a 3.5mm headphone jack.
It's still baffling that Microsoft continues to ignore USB-C or Thunderbolt 3, considering the tablet is one that spearheads the industry. Courage, Microsoft, courage.
The built-in battery is claimed to last up to 13.5 hours, an improvement over the Surface Pro 4.
The Surface Pro runs Windows 10 Pro (64-bit) and comes with a one-year limited hardware warranty.
System configurations, pricing and availability
Intel Core m3, 4GB RAM, 128GB SSD, Intel HD Graphics 615 – MYR3,699
Intel Core i5, 4GB RAM, 128GB SSD, Intel HD Graphics 620 – MYR4,499
Intel Core i5, 8GB RAM, 256GB SSD, Intel HD Graphics 620 – MYR 5,899
Intel Core i7, 8GB RAM, 256GB SSD, Intel Iris Plus Graphics 640 – MYR7,199
Intel Core i7, 16GB RAM, 512GB SSD, Intel Iris Plus Graphics 640 – MYR9,999
Surface Pro Type Cover (Black) – MYR529
Surface Pro Signature Type Cover (Platinum, Burgundy, Cobalt Blue) – MYR669
Surface Pen (Black, Platinum, Burgundy, Cobalt Blue) – MYR299
Microsoft Surface Arc Mouse (Silver, Burgundy, Cobalt Blue) – MYR399
Gallery