First, we had the Apple AirPods, then we were introduced to the Xiaomi Redmi AirDots and now finally, we have the Lenovo Air. Yes, just Air. It seems as though the team at Lenovo lost its breath halfway through the process of naming their true wireless stereo (TWS) Bluetooth earbuds.
Uninspired name aside, what matters most is the overall package of the Lenovo Air. From its extensive specifications sheet and features list, the Air certainly has an air of difference to it. So, if you are interested in how it fares against the Pods, Dots and Buds, read on.
Design & build
Lenovo isn't exactly renowned for their audio equipment but you wouldn't really think that when you take a look and get a feel of the Air. Like most TWS earbuds, the Airs are made using polycarbonate and they feel incredibly sturdy. To further add on to the earbuds' durability, these are also IPX5 rated, which means they are ideal for workouts; just rinse them off after.
The earbuds have an oval shape and are slightly longer and thicker than the Redmi AirDots. While they aren't incredibly heavy, the earbuds don't exactly weigh nothing. Instead, they weigh about 4.5g each, which is just a smidge heavier than the AirDots but still lighter than the Galaxy Buds. Despite not having ear or wingtips, the Airs actually have a very snug fit and only popped out of my left ear once or twice after a vigorous spring cleaning session. All in all, I found the Lenovo Air to be very comfortable even after long hours of use.
In terms of its overall look, the Air sits right in the middle of ostentatious and minimalist, the main body of the earbud has a glossy sheen to it but isn't overdone. My first gripe with the Air's design is the physical buttons. They are clicky and responsive but requires a fair bit of pressure to activate and creates a good amount of discomfort. It gets even worse with the actions where you have to hold it down for a few seconds.
The second gripe I have with the Lenovo Air is its charging case. Actually, it's more of a like-dislike relationship in this case. What I like about the case is how unique the hexagonal design and metallic green colourway looks. The main outer casing of the case is made out of aluminium and it feels more premium and sturdy compared to just polycarbonate. The charging cradle slides out of the shell and is held in place very firmly with a strong magnet, so you don't have to worry about it mysteriously sliding open. There's also a narrow slit right on the top, which is a very clever way of letting you get a quick look at the earbuds' LED while charging. Last thing I like about the charging case, the 400mAh battery.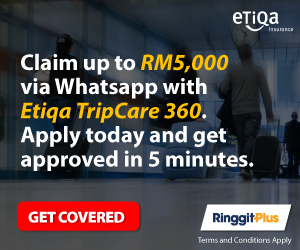 Now onto the parts I dislike about the case. The first is that hexagonal design, while it looks nice, ends up being quite bulky and can get a little uncomfortable if you put it in your pocket. Secondly, while there's an LED battery indicator on the side of the case where you pull the charging cradle out, it doesn't give you quite a clear indication of how much battery is left as it only has one colour, green. If you run out of battery, it just doesn't light up. So, you will have to guesstimate how much juice you have left.
Extra features
One of the main features Lenovo shouts about with the Air is the fact that it uses a special BES IZ 2000 AI chip and AI smart antenna design. Both these features are supposed to provide clearer call quality, a more stable connection and lower power consumption. However, I wasn't really able to test these claims out as the Air performed more or less similar to the other TWS earbuds I've tested so far.
As for the functions of the physical buttons on the earbuds, both left and right sides actually share the majority of functions, except for two. Both sides are able to answer a call with a single press, reject a call by holding down the button for three seconds and play or pause music with a single press. The two different functions come in the form of decreasing (left) or increasing (right) the volume by holding down the button for seven seconds and going to the previous (left) or next (right) track with two presses.
It's great that the earbuds actually come with hardware volume settings but you can't really tell if the volume is at the highest or lowest save for a beep when it hits those levels. There were times where I gave myself a shock when both my device and the earbuds were on maximum volume. So, be sure to lower down the volume of your device before playing a song or video.
Audio quality
Coming back to the fact that Lenovo has never been synonymous to audio accessories, I was sceptical about how the Lenovo Air would perform in terms of reproducing audio. Once again, I found myself pleasantly surprised as these earbuds are really quite good.
The Lenovo Air features a 6mm Graphene driver with dynamic coils. To take it up a notch, Lenovo also advertises that they have been tuned by a team of acoustic professionals. It may all sound like hogwash but the good audio quality produced says otherwise. Overall, the Air is more focused on producing audio that is accurate, clear and natural. It excels in reproducing the mids and highs but falters slightly in the lows. So if you like your music with bass that packs a punch, the Air gives you more of a jab.
Listening to albums such as Alter Bridge's Live at the Royal Albert Hall featuring the Parallax Orchestra and Ghost's Ceremony and Devotion was a real treat as it made me feel like I was actually at the concert. The vocals of Myles Kennedy and Tobias Forge were placed front and centre without overpowering the instruments and you could easily hear the more subtle taps on drum cymbals and even guitar distortions.
Since we're on the subject of distortions, the Air does produce quite a fair bit of crackling and distortion, especially if both your device and earbuds volumes are quite high. Surprisingly though, I found this to occur more with studio-recorded albums. If you like bands like City of the Sun or Lost Spaces, then it's all well and good. If you like heavier stuff such as Alter Bridge, Killswitch Engage or Babymetal, you might be a little disappointed.
When it comes to videos and gaming, the Lenovo Air performed nicely. Voices were clear and it helped with spatial awareness for games like Call of Duty's Modern Warfare. However, latency was quite a noticeable issue as I could tell that there was a slight delay in videos and games. Vocals in videos and gunshots in games seemed to trail just a split millisecond later. The slightly lower bass also means that gunshots and explosions don't really have the same impact as they should.
While it doesn't feature Active Noise Cancelling, the Lenovo Air does isolate noise quite well. In most cases, I couldn't hear the din while I was in a busy shopping mall or the clickity-clack of my mechanical keyboard. So if you do commute quite a fair bit, the Air will do nicely.
Finally, when it came to call quality, the Lenovo Air performed very nicely, which is probably due to the BEZ AI chip and AI smart antenna as calls on both ends were clear.
Battery life
Last but not least, let's talk about the battery life of the Lenovo Air. The earbuds have a 55mAh battery and they usually lasted me slightly over three hours of use, with the earbuds volume at maximum while my device volume was kept at about 75%. I would say that this isn't too bad at all and if you were to lower down the volume a bit, you could get it to last longer. Charging the buds from zero to full takes roughly about an hour.
One major plus point about the Lenovo Air is it's charging case that features a 400mAh battery, which extends your usage time up to about nine hours. The case takes just slightly more than two hours for a full charge, so again, this really isn't bad at all. In fact, this gives you more backup power than other more expensive TWS earbuds.
In the box
Lenovo Air (Left & Right)
Charging case
Earbuds (S/M/L)
MicroUSB cable
User guide
Pros
400mAh battery in charging case
IPX5 Water Resistance
Sturdy build quality
Decent noise isolation
Price
Cons
Bulky charging case design
Bass lacks punch
Earbuds battery life
Physical buttons
Latency issues
Verdict
At the end of the day, I would say that the Lenovo Air sits quite nicely in the middle between affordable TWS earbuds like the Xiaomi Redmi AirDots and the pricier ones like the Samsung Galaxy Buds and Apple AirPods. If you're in the market for a pair of TWS earbuds that have the right balance in terms of price and performance, these won't disappoint at all.
You will have to deal with a few issues but that's to be expected with TWS earbuds as even the more expensive ones aren't perfect tens.
Pricing and availability
The Lenovo Air is officially priced at MYR299 and can be purchased from the Official Motorola Store on Lazada and Shopee.
Buy from Lazada (now at MYR149 only!)
Disclaimer: Vernonchan.com has affiliate partnerships and may earn commissions for products purchased via affiliate links. Similar to advertorials and sponsored content, affiliate partnerships do not influence editorial content or our independent stance and opinions.
SUMMARY & RESULTS
The Lenovo Air sits quite nicely in the middle between affordable TWS earbuds like the Xiaomi Redmi AirDots and the more pricey ones like the Samsung Galaxy Buds and Apple AirPods because it offers the right balance in price and performance.
Review
Pricing + value for money