A month after reviewing the extremely budget-friendly Xiaomi Redmi AirDots, I received the Samsung Galaxy Buds, which sits on the other end of the spectrum when it comes to price. This is actually the company's third go at producing true wireless headphones; both versions of the Gear IconX that came before this were decent efforts but had connectivity and audio quality issues.
So, is the third time a charm for Samsung or do the Galaxy Buds require a little more work to truly bloom? Here's my take on the Samsung's answer to the Apple AirPods.
Design & build
Instead of giving the Galaxy Buds a radical makeover from the Gear IconX, these new Buds actually look somewhat similar to its predecessor. The earbuds sport a rounded triangular design and feel solid and have a bit of weight to them. With that said though, they are still quite light and I didn't experience any discomfort even after using them for two to three hours.
Comfort is further bolstered by the fact that these earbuds come with three pairs of silicone earbuds and wingtips so you can truly get the perfect fit for your ears. Unlike most earbuds which have a tendency to pop out of my left ear, the Galaxy Buds were a snug fit and stayed in no matter how much I moved my head. Seeing as they are IPX2 water-resistant as well, the Buds would work quite well for exercise sessions.
Customary to most true wireless earbuds, the top and shinier part of the Galaxy Buds are the touch-enabled, providing users with quite a fair bit of controls. These of course can be further customised using the Galaxy Wearable app. I will get more into this in the Extra Features portion of the review.
As for the charging case, it is shaped like an oversized Tic-Tac, especially if it's the white variant. That's not a bad thing though as I personally really like Tic-Tac. Moreover, the Galaxy Buds' charging case is small enough to fit comfortably in pants pockets and won't take up too much space in a backpack or a purse.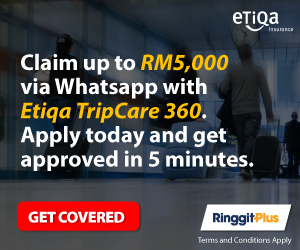 The charging case has two LED indicators, one on the inside, in between the cradles for the earbuds, to indicate how much battery the earbuds have. The other is on the outside of the case, used to indicate how much battery the case has. On the back of the case is a USB-C port used for charging and it also supports wireless charging. So, if you have a Samsung Galaxy S10 or Note10, you can conveniently charge it with the Power Share feature on both smartphones.
Extra features
To get the most out of the Galaxy Buds, you will definitely have to download the Galaxy Wearable app from the Google Play Store. Unfortunately, if you want to use these earbuds with your Apple device or even Windows laptop, you won't be able to get full customisation as the app isn't available for Apple or Windows.
There's actually quite a fair bit to play around with in the app as it comes with an equaliser that has five different audio presets. It would definitely have been nice if it actually came with one where you can manually customise the settings but I'm nitpicking here.
With the app, you can also learn the various actions to activate or even lock the touchpad. It will definitely take quite a while to remember all the different functions triggered by tapping. However, once you've gotten used to it, it certainly makes life a lot easier as the touchpad doesn't require much force to register a tap and is quite accurate. That said, I expected more customisation options because you can only customise the Tap and Hold function; I guess it's better than nothing.
Two other really useful features that come with the app is the Find My Earbuds feature—especially handy if you're prone to misplacing things. When activated the earbuds will let out a loud beep, so I advise you not to play with this feature when the Buds are in your ears.
The other useful comes in the form of the Ambient Sound mode. What this mode does is that it enables the mic to pick up surrounding noises around you and amplifies it so you can be aware of what's happening. It's especially handy if you're commuting or sitting at the bank waiting for your number to be called. You can even enable it to focus more on voices. It does make things sound a lot more robotic but at least it doesn't interfere with the quality of the song or video you're listening to.
Audio quality
So, the Galaxy Buds excel on the presentation and features side of things but what about the most important aspect? Much like the earphones that come with the Galaxy S9 and S10, these are also tuned by AKG and honestly, they are really quite good. They produce warm and bassy audio with accurate sound staging. It leans towards the bassy side of the audio spectrum so treble does get lost in the mix sometimes.
On top of that, even at maximum volume, which is quite loud, I realised that there was very minimal distortion. Of course, if you're listening to something along the lines of Killswitch Engage or Slipknot, then that's when the distortions start popping in. But if you keep the volume to around the 70- to 85% mark, they will perform swimmingly.
Speaking of which, noise isolation is also really good, which is why the Ambient Noise mode is very handy. I used the Galaxy Buds while I worked on some articles and it blocked out the clicking and clacking of my mechanical keyboard armed with blue switches. Also, I used it while I was out running errands at the supermarket and also a very packed National Registration Department (JPN) and I could barely hear a thing.
As for videos, I tested the Galaxy Buds while watching my favourite YouTubers, Good Mythical Morning conducting one of their fast food taste tests; let's just say the audio was so clear that I could hear the chewing sounds they were producing. It was a little uncomfortable but that's just how good these Buds are.
When it comes to gaming, I mainly tested these earbuds by playing the new Call of Duty: Mobile and they really helped the experience. Gunshots and explosions were loud and booming and yet I could easily hear the direction of the footsteps my enemies were approaching from.
Call quality, however, was quite disappointing as the person I was speaking to always sounded muffled and they would comment that I sounded the same too. Then there's also the issue of connectivity drops and lags. It doesn't happen very often but do expect it to happen every once in awhile, especially if you are moving around quite a fair bit.
Battery life
Another strong positive to the Galaxy Buds is the battery life of its 58mAh battery that never seems to run out; especially if you're like me and only use it for about two to three hours at a time. The longest I've had them going for was close to five hours and even then it still had about 30% of juice left in them. So, it's safe to say that Samsung's estimate of six hours is fairly accurate.
The charging case has a 252mAh battery and is said to provide seven extra hours to the Galaxy Earbuds so that means you can essentially get about 13 hours of usage time, which is really quite good for frequent travellers or those who commute using public transport on a daily basis.
Charging speeds for the earbuds was also quite fast as they get fully charged in about an hour and a half.
In the box
Samsung Galaxy Buds (Left & Right)
Charging case
Wingtips (3 sets)
Earbuds (S/M/L)
USB-C cable
Quick start guide
Pros
Comfortable earbuds design
Good battery life
Great audio performance
Supports wireless charging
IPX2 water-resistance
Cons
Occasional connectivity issues
No support for Qualcomm aptX
Just decent call quality
Requires an app
App is Android only
Verdict
Good audio quality, stellar battery life and a slew of useful features all packed into a very stylish design. That is how I would pretty much sum up the Samsung Galaxy Buds, which is actually quite similar to what many would say about Samsung's smartphones.
It's true that they have a few flaws but these are similar ones we've seen in other true wireless earbuds in the market today. So, if you have been looking for a good pair of true wireless earbuds, you really can't go wrong with the Samsung Galaxy Buds. It isn't the cheapest pair out there but you do get one of the best available today.
Pricing and availability
The Samsung Galaxy Buds are officially priced at MYR499 and can be purchased at the Samsung Flagship Store on Lazada, Samsung Malaysia online or Samsung Experience Stores nationwide.
Disclaimer: Vernonchan.com has affiliate partnerships and may earn commissions for products purchased via affiliate links. Similar to advertorials and sponsored content, affiliate partnerships do not influence editorial content or our independent stance and opinions.
SUMMARY & RESULTS
The Samsung Galaxy Buds are just like Samsung's Galaxy range of smartphones, they boast good performance, stellar battery life and a slew of useful features all packed into a very stylish design. In short, they're really quite good.
3.8
The Galaxy Buds are almost in bloom
Review
Pricing + value for money