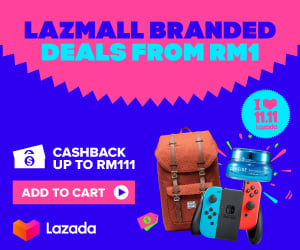 The budget monitor segment is no longer the same cosmetically-challenged, plasticky-built, I-bought-because-I-have-no-money-type gear. At least not if HP can help it. Because however you look at it, the HP 23es 23-inch monitor is stunning – from its impressive edge-to-edge, bezel-less design to its baffling side profile. It is in fact, HP's thinnest LCD yet. And guess what, it costs under MYR700/US$151. OK, close that mouth.
Design and build
As mentioned, the HP 23es is HP's thinnest ever LCD panel, measuring just 6.3mm at its thinnest point. The sleek design will instantly look great in your study, living room or office. The 23-inch display has a plastic build, but overall looks great with a metallic and black finish. The stand is a metal unit that keeps the entire setup steady. With stand installed, the monitor weighs just 2.72kg. And by the way, the display proper has a titl-swivel angle from -5 to +25 degrees.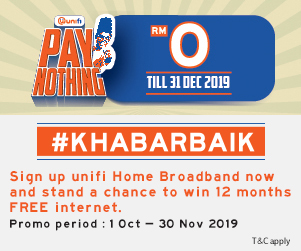 Feature overview
Next, let's do a quick feature rundown. The display panel is an 23-inch IPS with LED backlight display, topping at Full HD (1920 x 1080p @ 60Hz) resolution. It comes in a 16:9 ratio, and delivers a brightness rating of 250cd/m2 and a static contrast ratio of 1000:1 (1000000:1 dynamic). Display colours are up to 16.7 million, with a response time of 7ms gray to gray. It comes with Technicolor Color Certification, which ensures colour accuracy. Also, the panel has an anti-glare finish, and includes on-screen controls.
In terms of connectivity, there's a single VGA and one HDMI (with HDCP support) port. Unfortunately, there's no DisplayPort, built-in speakers nor VESA mounts.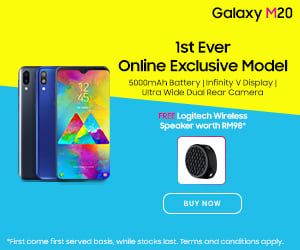 In the box
HP 23es monitor unit
AC power cord
Power adaptor
VGA cable
HDMI cable
CD (drivers, user guide, warranty)
Quick setup poster
Warranty booklet
Setup
Set up is straight forward. From unboxing the individual components to installing the metal stand and powering up. What I noticed with the review unit was that the power cord was a US two-prong one. I'm not sure if the Malaysian retail unit will come supplied with a UK three-pin. Thankfully I had a travel adaptor in the office, so that was quickly solved. Next, a HDMI cable was missing from the box (there's supposed to be one in the retail box).
Once I got the HDMI cable sorted, all that was needed was to power on the display, and connect the display to my MacBook Pro via HDMI.
The display comes with on-screen controls which you can access via physical buttons located at the bottom right of the panel. First thing I did was to adjust brightness and contrast, as well as white balance.
Performance
Based on published specs, the HP 23es has a 7ms seek time (gray-to-gray). Not the quickest certainly. You'll see most out there quoting 4-5ms. However, fret not, you'll be hard-pressed to notice a big difference, unless of course if you're using it for professional work or perhaps gaming. In which case, you're better off with a higher spec display.
That being said, the HP 23es' display performance is what you'd expect from a monitor in this price point. No frills, better than average brightness and contrast and decent colour reproduction.
Pros
Unbelievably thin
Great design
Good display performance
Good price and value
Anti-glare finish
Cons
No DisplayPort or DVI ports
Lacking USB port
Brightness could be better
VGA? Really?
Competitors
Alternatively, there's the Acer R231 23-inch Full HD IPS monitor that comes with an even higher contrast ratio DVI and HDMI ports, Flicker-less tech with Blue Light Filter. It also has more superior response time of 4ms. Its ultrathin enclosure (6.6mm at its thinnest point) and zero frame design makes it another attractive buy. Retails at MYR539/US$122.
There's also a similarly spec-ed LG 23MP68VQ 23-inch Full HD IPS monitor for MYR599/US$136. It's not as sexy, nor ultra-thin, but has a response time of 5ms, comes with D-Sub, DVI-D and HDMI ports and AMD FreeSync tech for tearing- and stutter-free gaming. On the downside, it's a hefty 4.5kg.
Not frameless, the Samsung LS24F350FHEXXM 23.5-inch FHD LED display is still incredibly slim and good-looking, measuring just 10mm at its thinnest. Like the LG, it supports AMD FreeSync, is flicker-free and comes with a blue light filter. This display tops at MYR595/US$135.
Higher up the ranks, you may want to look at the ASUS VZ249H Full HD IPS monitor. Yes it costs considerably more at MYR899/US$204 but it boasts 5ms response time, is flicker-free, offers a better contrast ratio and full sRGB colour space; and 7mm profile with frameless design.
Pricing and availability
The HP 23es 23-inch display retails at MYR669/US$151 and comes with a three-year limited warranty. Add a HP 3-year Next Business Day Onesite Response for Consumer Monitors package for MYR632/US$143. Grab a unit for the HP online store.
[MYR1.00: US$0.23]
Verdict
Without a doubt, the HP 23es is one of the best-looking ultrathin monitors out there. So no, budget monitors don't have to ugly. It's overall well-built, and provides no-frills performance. Sure, it isn't flicker-free or have fancy blue light filter technology, but oh my, it sure looks great on my desk.
Gallery