Facebook is testing a Dark Mode for its Messenger app. It isn't openly available, but there is a hidden way to enable Dark Mode, if you're brave enough. I was kidding, it's nothing sinister.
Facebook Messenger's Dark Mode was made available to select users in certain parts of the world late last year. Well now Facebook is making it available to everyone who is running the latest version of the app on their devices (both Android and iOS).
There's no straight forward toggle at this point, however, there's a (secret) simple way unlock it.
All you need to do is send a message to someone on your Messenger contact list (or even to yourself). Find the crescent moon emoji then send it.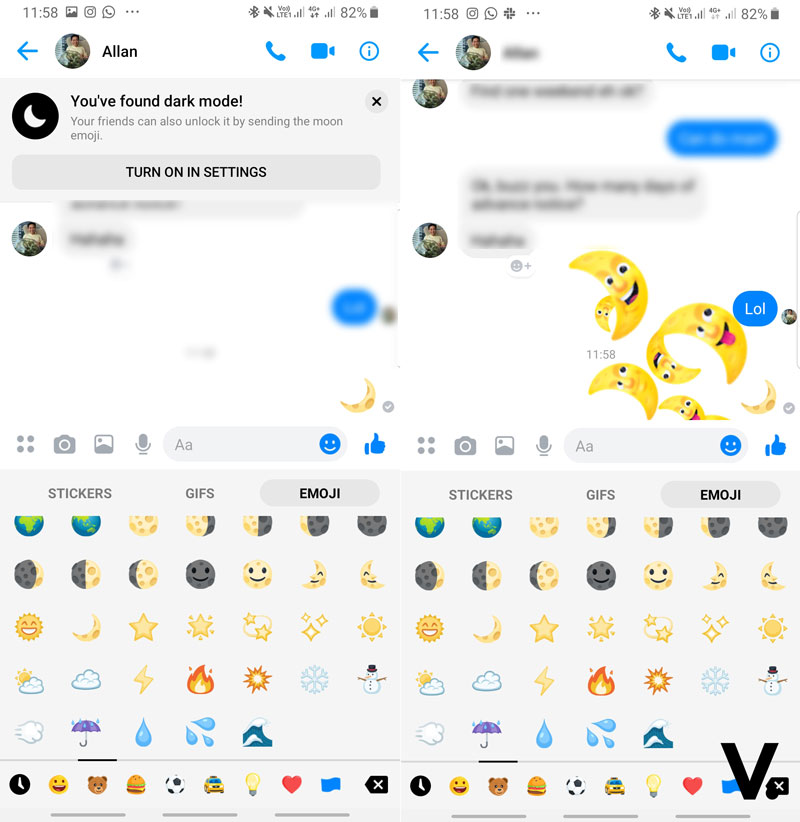 Once you've done that, you'll be greeted with moon emoji raining down on your screen. This is an indication that the feature has been unlocked. You will also get a pop-up notification "You've found dark mode."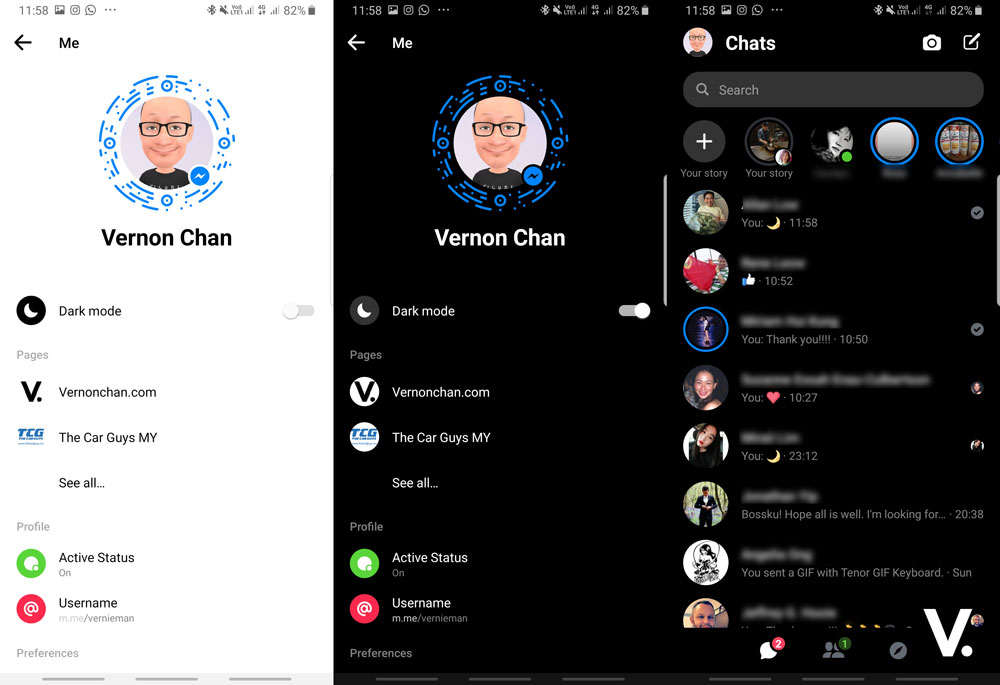 The feature toggle is now available for you on screen.
I've successfully unlocked the mode on both my iPhone XR and Galaxy Note9. Will be doing the same for the Galaxy S10.
Ready to go dark?