At the Yoga Book workshop in collaboration with KLSketchNation today, I had the opportunity to sample the uprated Lenovo Yoga Book, now in Ruby Red. The ground-breaking tablet gets double the storage, now 128GB, while retaining its retail price of MYR2,699. It is expected to debut in Malaysian retail channels some time next month.
It's a year on since it dropped jaws at IFA 2016, and to date, there still isn't a device quite like the Yoga Book. Part tablet, part notebook, part genius sketch pad, the Yoga Book completely defies categorisation. And it makes every other tablet seem so last century.
It's the kind of innovation you'd expect from Lenovo, who also birthed the original Yoga and spearheaded the 2-in-1 convertible form factor.
There's plenty to love about the Yoga Book. From its super thin and super light magnesium aluminium body, to the high resolution 10.1-inch Full HD display. It weighs just 690g and measures a remarkable 4.05mm at its thinnest. And that innovative watchband hinge. Wow.
But its crown jewels is really the touch-sensitive touch pad, that's powered by Wacom.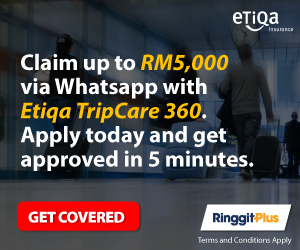 It has an incredible touch keyboard that's called the Halo Keyboard, that instantly transforms into a giant sketch pad at a click of a button. Using the Real Pen stylus, which is a technical marvel in itself, you can get creative on the pad–draw, doodle, take notes.
The pen recognition works fantastically well, with 2,048 levels of pressure and impressive palm rejection. The stylus doesn't need batteries, and the cool thing is, you can swap nibs to one with real ink, so you can write on paper.
And the coolest thing (and mind-blowing) is that you can lay physical paper (a stack even, up to 10cm) and draw or write on it, and it will be instantly digitised on screen.
I know, it's some kind of Jedi mind trick, but seriously, it works beautifully.
When in keyboard mode, it has haptic feedback and is built-in with on-demand auto-complete and auto-correct function. The keyboard also learns as you type, and adapts to your usage.
Under the hood, it's powered by an Intel Atom x5-Z8550 chip, coupled with 4GB of RAM, and now 128GB of storage. You can further expand storage space via microSD.
There's WiFi 802.11a/b/g/n/ac (and also a cellular variant) and it also comes with an 8MP rear autofocus camera, and front 2MP fixed focus camera.
With a massive 8,500mAh battery, it delivers an impressive 13 hours of battery life based on general usage, or over 70 days standby.
The Yoga Book runs either Windows 10 Home or Android 6.0 Marshmallow. Bundled application include Office Mobile suite and ArtRage (Lite Trial) for the Windows version, while the Android variant gets a Google productivity suite, McAfee Security, Evernote, ArtRage and TouchPal IME.
Available colours include Carbon Black, Gunmetal Grey, Champagne Gold, Ruby Red and Pearl White.
With every Yoga Book, you get a bundled Real Pen, a Book Pad (with 15 pages), and 3 Real Pen Ink Refills.
Pricing and availability
The Yoga Book is priced at MYR2,699 and is available at all major retailers. The Ruby Red and White version will hit retail channels in September 2017.
Read more about the Yoga Book:
[nextpage title="Gallery"]