You may sometimes wonder when you're scrolling through your Facebook News Feed, "why am I seeing this post?" Well, you're in luck because this very question has become Facebook's latest feature. Aptly named "Why am I seeing this post?" it helps you understand and more easily control what you see from friends, Pages and Groups in your News Feed. For the first time ever, the company has also released information on how ranking works to influence what you see.
It's about relevance and taking control
In a nutshell, the News Feed shows what's relevant to you, or at least what Facebook's algorithm thinks is relevant to you.
So, if you're wondering why a post has been plastered on your feed, you can click on "Why am I seeing this post" located on the drop down menu in the right hand corner of the post to find out more.
The feature will explain how your past interactions impact the ranking of posts in your News Feed e.g. is it a post from a friend, a Group, or a Page you follow.
You'll find what information generally has the biggest influence over the order of posts, including how often you interact with post from people, Pages or Groups; how you interact with a specific type of post (i.e videos, photos, links); or the popularity of posts shared by people, Pages and Groups you follow.
The key objective here again, is to show you posts that are most relevant to you on your News Feed. With the official roll out of the feature, Facebook is also giving you tools to help you to personalise and finetune your News Feed.
You'll find shortcuts to controls namely See First, Unfollow, News Feed Preferences and Privacy Shortcuts.
Here's how you can customise your experience:
See first: When you select a person or Page to see first, their posts appear at the top of your News Feed. The person or page won't know you selected them.
Hide: This lets you hide a single post and gives you the option to see fewer posts from a specific person, Page or Group.
Unfollow: When you unfollow a person, you will no longer see their posts in your News Feed, but you'll remain friends with them.
Snooze: You can temporarily snooze a person, Page or Group, so you won't see their posts for the amount of time you select.
More context on ads
Facebook has also updated "Why am I seeing this ad?" Launched more than four years ago, the feature allows you to see how factors like demographic details, interests and website visits contribute to the type of ads that appear in your News Feed.
Now, Facebook has included additional details about ads you see when information on an advertiser's list matches your Facebook profile.
For businesses, they can upload customer information they already have, such as emails or phone numbers. Subsequently, Facebook matches the ad to the most relevant audience, this without revealing any identifiable information back to the business.
The "Why am I seeing this ad?" feature now shows you when the advertiser uploaded the information or if they've worked with another marketing partner to run the ad.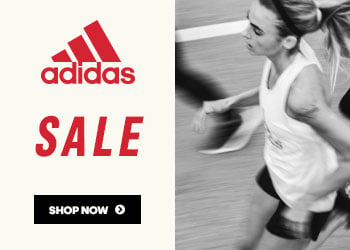 Both of these feature updates are part of the company's ongoing investment in giving you more context and control across the platform.
The "Why am I seeing this ad?" is already available globally. The "Why am I seeing this post?" feature has rolled out gradually and will be available to all users by the end of the month.
Learn more about Facebook News Feed here: www.insidefeed.com