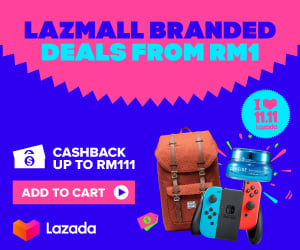 Dell has unveiled updates to its popular gaming notebooks, bringing the latest Alienware 15 and 17 gaming notebooks to Malaysian consumers. The top PC maker also showcased the Alienware 13, Alienware Graphics Amplifier, Alienware Area-51, Alienware X51, Dell XPS 13, Inspiron 5000 and 7000 Series notebooks and the Inspiron 20 3000 All-in-One (AIO) desktop.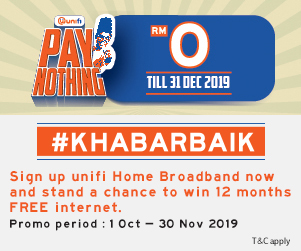 Alienware 15 and 17: Desktop-class performance on-the-go
As you would expect, the new Alienware 15 and 17 pack the latest and greatest hardware, including up to 4th generation Intel Core i7 quad-core processors, NVIDIA GTX 980M graphics and is also compatible with the impressive Alienware Graphics Amplifier.
In terms of performance, the notebooks feature full-powered performance components, without throttling — the GPUs can utilise 100% of their rated wattage to deliver maximum performance.
Intel Core i7 models will automatically overclock when plugged into the Alienware Graphics Amplifier.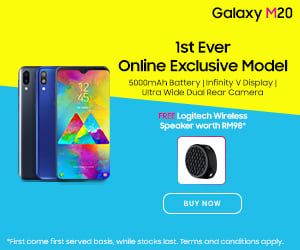 The two gaming behemoths are also more than 20% thinner than their predecessors.
With every Alienware notebook, you can also expect exceptional build quality — the new notebooks are constructed with copper, aluminium and carbon fibre composites for ultimate rigidity and durability.
Alienware 13
Announced in November 2014, the Alienware 13 is the brand's thinnest notebook ever while never compromising on performance. Inspired by Alienware's EPIC Premium industrial design language, the smallest notebook in the range features a Intel Core i5 chip, NVIDIA GeForce GTX860M with 2GB of GDDR5 graphics memory, and for the first time, offers an optional QHD (2560×1440) display and touchscreen technology.
Alienware Graphics Amplifier
Also announced in November 2014, the Alienware Graphics Amplifier connects directly to the Alienware 13, 15 or 17 through dedicated PCI Express lanes. It can house full-length, dual-height graphics cards with up to 375W of power. It also features four powered USB 3.0 ports so you can plug in your favourite peripherals and also to your gaming displays.
Alienware Area-51
The legend is back. The hardcore gaming desktop packs the best from NVIDIA and Intel, ready to power multi-monitor Ultra HD setups and give you ultra high frame rates at any resolution. The Area-5 features an all new industrial design codenamed "Triad", designed to improve desktop gaming experience with optimised thermal management and ergonomics.
Alienware X51
The Alienware X51 is Alienware's smallest gaming desktop, delivering high definition, high performance despite its small footprint.
Dell XPS 13
Just launched at CES 2015 in January, the Dell XPS 13 is the world's smallest 13-inch notebook with a virtually borderless infinity display. It doesn't just look fantastic, it also delivers an incredible 15 hours of battery life in a single charge. An optional UltraSharp Quad HD+ infinity display with 5.2mm bezels boasts a whopping 5.7 million pixels.
Running Windows 8.1, it is powered by 5th Generation Intel Core processors and features SSD drives for performance and responsiveness.
The neat little package weights a little over 1kg.
Dell Inspiron 7000 and 5000 Series
The popular Dell Inspiron notebook series gets two new additions —- the Inspiron 15 7000 and 5000 Series.The sleek, lightweight Inspiron 15 7000 sports the new 5th Generation Intel Core processors and 4K UHD touch display, the highest resolution display ever offered on an Inspiron.
The Inspiron 15 5000 Series on the other hand, boasts the new 5th Generation Intel Core processors that deliver exceptional performance and almost 8 hours of battery life.
Dell's Inspiron 13 7000 Series 2-in-1 devices brings portable flexibility to those who want both a tablet and a notebook. Announced in September 2014, the Inspiron 13 7000 runs Windows 8.1 and features a built-in passive stylus.
Last but not least, there's the high-performance Inspiron 14 7000 Series, featuring the latest 4th Generation Intel Core processors (up to i7) and NVIDIA GeForce GTX-class GPUs with 4GB GDDR5 memory.
Dell Inspiron 20 3000 Series All-in-One PC
The Inspiron 20 3000 Series AIO is an entry-level AIO desktop that packs plenty of features into a thin and light chassis. Packing a 19.5-inch HD display, Intel Pentium quad-core processor, an integrated subwoffer enhanced by Waves MAXXAudio, this value device also includes a battery option to enable it to be moved around the house.
Pricing and availability
All systems are available on www.dell.com.my. Alienware and XPS systems will be available in retail channels beginning March 2015, while all Inspiron systems are available now.
Alienware 15: RM4,999 (US$1,409)
Alienware 17: RM6,299 (US$1,775)
Alienware 13: RM4,099 (US$1,155)
Alienware Graphics Amplifier: RM1,099 (US$310)
Alienware Area-51: RM6,999 (US$1,972)
Alienware X51: RM3,788 (US$1,068)
XPS 13: RM3,899 (US$1,099)
Inspiron 15 5000 Series: RM2,149 (US$606)
Inspiron 15 7000 Series: RM3,299 (US$930)
Inspiron 13 7000 Series 2-in-1: RM2,399 (US$676)
Inspiron 14 7000 Series: RM2,999 (US$845)
Inspiron 20 3000 Series AIO (with built-in battery) : RM1,699 (US$479)