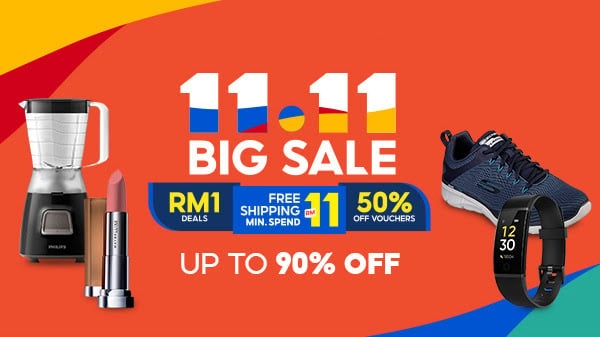 Bang & Olufsen needs no introduction. The renowned award-winning Danish audio visual brand has launched the mouth-watering BeoVision Avant 85 — an 85-inch 4K Smart TV, in Malaysia.
The majestic BeoVision Avant 85 is an impressive upscale of the critically-acclaimed BeoVision Avant 55 launched last year.
The new flagship brings immersive Ultra HD 4K visual experience and signature Bang & Olufsen sound into your living room.
Convenient design
Design isn't just about looking good. It's about function and user experience. And this is where the BeoVision Avant 85 truly excels. While it's undeniably beautiful to look at, B&O designers understand that reducing footprint and physical presence is important when the TV is not in use.
Thus, the BeoVision Avant 85 features a motorised stand and a wall bracket option.
Switch it on and the TV will elegantly unfold. Watch how the hidden soundbar appears smoothly from the bottom. And with one touch of the BeoRemote One, the TV will swivel to your favourite position. When you switch it off, it returns to its resting place. Bang & Olufsen says the mechanism consists of 160 parts, to ensure movement is as smooth as silk. Brilliant.
Cinema vision
The BeoVision Avant 85 features cutting-edge direct type LED with 2D local backlight dimming. 85 inches of full 4K glory, now that's truly a cinematic experience in your living room.
What's cool are the front and rear sensors built-in on the top left of the TV frame. The sensors detects ambient light and adjust the white balance constantly for the best viewing experience.
Audio and the B&O brand go hand-in-hand, so expect the best, even if it's built-in a TV. The integrated 480W 3-channel speaker with subwoofer gives you exceptional stereo performance. Optimised speech reproduction and sufficient punchy bass should satisfy your needs whether you're watching extreme sports, action footage, or listening to high-quality streamed audio from Spotify.
If need be, you can extend sound to up to 7.1 surround sound both wired and wireless, as the TV incorporates the Immaculate Wireless Sound concept.
There can only be One
The BeoRemote One is the remote control to rule them all. It not only controls your gorgeous BeoVision Avant 85, but also non-B&O equipment such as game consoles, media players, Apple TV and more.
The sleek BeoRemote One has a aluminium unibody with signature minimalist B&O design.
Specs at a glance
Display: Ultra HD (4K), direct type LED with 2D local backlight dimming
Screen type: 16:9 TFT LCD glare surface
Refresh rate: 100Hz/120Hz
Room adaptation: Automatic Picture Control with Chromatic Room Adaptation
Loudspeaker: Integrated 3-channel stereo
Power amplifiers: 8 amplifiers – one per driver, 3 x 60W treble, 3 x 60W midrange, 2 x 60W bass
Wireless compatibility: Built-in, WiSA compliant, connects up to eight BeoLab loudspeakers wirelessly, or wired speakers
Pricing and availability
BeoVision Avant 85 is available now and on sale exclusively at the Bang & Olufsen showroom, The Gardens Mall. It retails at RM125,000 (US$3,735) including the BeoRemote One. Placement options include motorised floor stand, motorised tablet stand, motorised wall bracket and fixed wall bracket, with prices starting from RM8,250 (US$2,465).
For more information and specs about the BeoVision Avant 85, visit the Bang & Olufsen website.
Initial impressions
At the product launch at XTRA, The Gardens Mall, I was blown away by the audio quality of the BeoVision Avant 85. Even without the BeoLab speakers connected, the audio quality was exquisite. The motorised stand is as elegant as much as it is convenient.
Little needs to be said about the visual quality too. The real catch here is that there's a dearth of 4K-quality content at this point so you will not be able to enjoy the TV to its fullest potential. However, there's still Blu-Ray. And if it's any consolation, the TV at least assures its readiness for the future.
At RM125,000 it surprisingly isn't the most expensive Smart TV available. Nonetheless still out of reach for most of us, although the affluent needn't think too long and hard about this.
It's beautiful. It's elegant. It's a Bang & Olufsen. Is there more that needs to be said?