Apple AirPods has been quite the phenomenon since they made a debut in the true wireless stereo earbuds space. Their popularity is driven by great audio performance and seamless integration with Apple devices. The design is still controversial to this day, but perhaps the biggest downsides of the 'Pods are the lack of active noise cancellation and the lack of better fit.
I for one, find AirPods incredible in terms of audio and mic performance. But hate the fact that they don't fit my ear well. Losing AirPods isn't uncommon news, and you'll find plenty of users reporting missing AirPods if you scour the Internet.
Today, after much speculation and rumours, Apple has announced a new AirPods model—AirPods Pro, expanding its "Pro" branding to its wearable category. What next, Apple Watch Pro?
The Apple AirPods Pro feature a new in-ear design, and now includes IPX4 sweat- and water-resistance. The biggest notable change is the integration of silicone rubber tips that will provide not only better fit (yes!!) and noise insulation.
Apple says it is using an "Innovative vent system to equalise pressure, minimising the discomfort common in other in-ear designs."
Like the class-leading Sony WF-1000XM3 earbuds, AirPods Pro offer two levels of noise cancellation: passive noise isolation through the silicone tips in your ear canals, and active noise cancellation that can be toggled in iOS and iPadOS. The active noise cancellation uses mics combined with software to adapt to each individual ear and headphone fit. It removes background noise to provide noise canceling at nearly any exterior volume.
There's a Transparency mode that works like Ambient mode on the WF-1000XM3 which allows you to simultaneously listen to music while hearing the environment around you.
The overall shape and design of the AirPods have changed and therefore the charging case design has also changed.
The Wireless Charging Case deliver 24 hours of listening time or over 18 hours of talk time. The AirPod themselves will give you up to four and a half hours of listening time, or three and a half hours of talk time on a single charge.
Pricing and availability
Apple AirPods Pro will be available for USD249 (MYR1,099) and will be available to order from Apple in the US and more than 25 other countries and regions including Malaysia. They will start shipping on 30 October and be available in stores starting later this week.
AirPods Pro require Apple devices running iOS 13.2 or later, iPadOS 13.2 or later, watchOS 6.1 or later, tvOS 13.2 or later, or macOS Catalina 10.15.1 or later.
AirPods with Charging Case are available for MYR699 and AirPods with Wireless Charging Case are available for MYR879. Customers can order the standalone Wireless Charging Case for MYR439.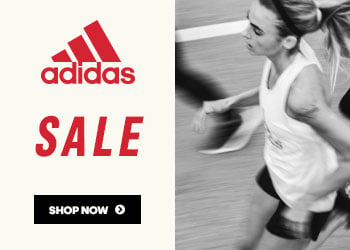 At MYR1,099, they're smack in the race with the Sony WF-1000XM3 (MYR999); a premium MYR200 over the second generation AirPods with wireless charging case.
This is looking good, Apple.
For more information, visit Apple.