It's a long time coming, but the wait is almost over. ASUS has announced that the latest Android 8.0 Oreo update is heading to the two-year old ZenFone 3 Series. The FOTA update will happen starting mid- till end of March 2018.
The ZenFone 3 Deluxe (ZS550KL) will get the update sometime mid-March. Meanwhile, the ZenFone 3 Laser (ZC551KL) and ZenFone 3 Zoom (ZE553KL) will be receiving the update at the end of March.
The eight major Android update brings a number of major features including enhanced notifications, picture-in-picture support for video, performance and battery improvements, support for new Unicode 10 standard emoji, and more.
An important and critical change is the revised underlying architecture of Android where vendor-specific code for a device's hardware can be separated from the Android OS framework. This theoretically allows quicker development and deployment of Android updates. No excuses for slow updates, then.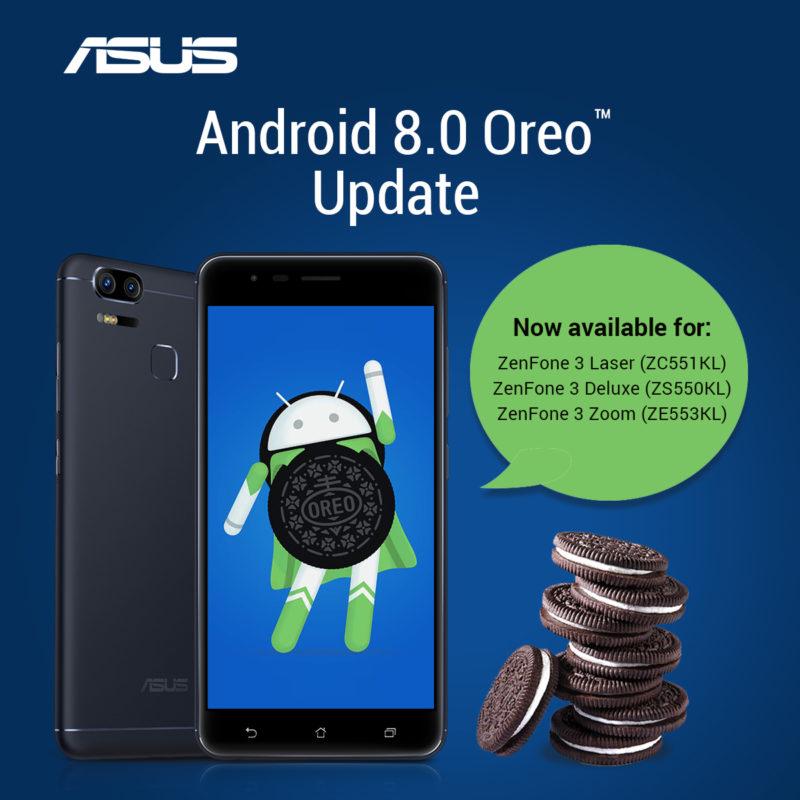 The ZenFone 4 (ZE554KL), incidently, will also be receiving the big update.
You should receive a notification when the time comes, but in case you don't, you can manually check under Settings > About > System Update.
For more information on Android Oreo, visit www.android.com/versions/oreo-8-0. Learn more about the ASUS ZenFone here.