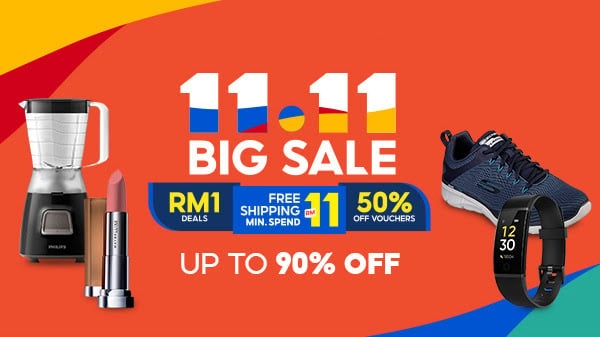 The Adobe Experience Forum returned to Malaysia for the second year. The leading industry conference for digital experience and business transformation saw Adobe showcasing new innovation across Adobe Experience Cloud, including enhanced features in Advertising Cloud, Marketing Cloud and Analytics Cloud.
Adobe continues its narrative from last year's forum – delivering great customer experiences to transform businesses.
The world's most innovative company showcased significant technology enhancements to Adobe Cloud Platform, powered by Adobe Sensei, its artificial intelligence and machine learning framework.
It also introduced a new customer enablement programme – Adobe Experience League – to empower customers to become architects of digital transformation at their companies.
The forum also featured keynotes from individuals who have harnessed powerful experiences to transform their businesses, including Malaysia Airlines Head of Digital, Peter Pohlschmidt, and Celcom Head of Digital, Vaughn Van Bosch.
Malaysia is a key market for Adobe in Southeast Asia, Adobe said, and it is seeing strong growth and adoption of digital technology in the country. This in part is propelled by government initiatives such as the Digital Free Trade Zone (DFTZ).
DFTZ is the world's first special trade zone that will promote the growth of e-commerce through the provision of state-of-the-art platform for SME and enterprises.
Based on Adobe's 2017 Creative Pulse APAC Survey, 56 percent of respondents believe that customer experience is at the centre of the organisation's strategy with 36 percent having recently implemented a customer experience programme.
The overall message is clear – build great customer experiences or be left behind. With rapid change fuelled by new digital technologies and platforms, it is crucial for businesses to make building experiences an integral part of their core strategy.
They are brands out there who get. These are the cutting-edge Experience Makers who pull out all the stops to put customer experience first in their business – companies like the Cola Cola Company, UBS, T-Mobile, Best Buy, MasterCard, Mercedes-Benz, Sydney Opera House and more.
Adobe is in a unique position – it offers end-to-end solutions to build experiences, with tools that seamlessly combine creative design, actionable data and personalised delivery.
The next-generation Adobe Cloud Platform – the Experience System of Record is where data, content and intelligence services comes together. It includes a new unified customer profile, Adobe Sensei services and General Data Protection Regulation (GDPR) readiness.
The new Adobe Advertising Cloud helps bridge the divide between today's creative and media professionals. It gives marketers control over basic design elements and features integration with Adobe Creative Cloud.
Adobe Analytics Cloud, the leading system of intelligence, now includes support for streaming audio – delivering deep insights into online and offline audio.
Adobe Marketing Cloud now features new Adobe Sensei-powered content capabilities in Experience Manager – including intelligent image discovery, allowing tailoring of images for different screens and automatic personalisation of content. There's native support for Experience Manager from within Creative Cloud applications for the first time.
Adobe also introduced Adobe Experience League, a new customer enablement programme that provides guided learning to help customer get the most out of their Adobe Experience Cloud investment.
Almost a tradition at Adobe forums is Sneaks, an audience-favourite segment where Adobe previews technology coming out of its R&D labs. Technologies at Sneaks often become part of future Adobe product offerings.
For more Adobe-related content, visit vernonchan.com/tag/adobe.