Acer gets serious about gaming, unleashing its cutting edge Predator Gaming Series in Malaysia. The portfolio of eight products include gaming desktops, monitors, notebooks and a tablet. The Predator range was first unveiled at IFA Berlin in September.
According to Acer, there are over 15 million gamers in Malaysia – casual and hardcore. This presents an opportunity for the company to tap into. The cross-platform offering of the Predator Gaming Series brings a powerful, immersive gaming experience to users.
I met the Acer R&D and design team in Taiwan recently, and learned that the Predator gaming range was developed with professional insight from members of Team Acer eSports. Acer aims to deliver the best-in-class for serious gamers whom they call the 'Predator Tribe.'
Coupling the best from Microsoft and Intel –  the new Predator range is powered by Windows 10 and Intel's 6th Generation Core processors.
No compromise gaming? You got it.
Acer Predator 15 and 17: Portable hardcore gaming
Don't want to be stuck in one place while gaming? The dynamic duo – Predator 15 and 17 will be perfect for you. Sporting a new bold design with red accents and a black chassis, the notebooks don't just look intimidating, they have performance to boot to.
Powered by the latest 6th Gen Intel Core processors mated to NVIDIA GeForce graphics, superfast DDR4 RAM, a cutting-edge cooling system and immersive audio.
Speaking about cooling system, the Predator notebooks feature Predator FrostCore, a feature that works with a swappable Cooler Master fan module. You can remove the optical drive bay and swap with the fan module for additional cooling. Too cool!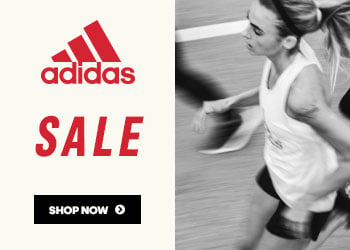 Gamers love customizability, and that's what you'll get with PredatorSense gaming control. It allows macro programmable keys and modifiable lighting controls. The Predator ProZone backlit keyboard provides four customizable lighting zones and programmable macro profiles to share.
Network performance is essential in gaming. The new gaming notebooks come with Killer DoubleShot – where Wi-Fi and Ethernet work together to give you optimum network performance.
An impressive aspect is in the audio department. Predator SoundPound deliver immersive, punchy audio through its four built-in speakers, two subwoofers and Dolby Audio Surround Sound.
The Predator 15 and 17 notebooks retail at MYR6,999 onwards.
Predator 8: Ultimate gaming tablet
A tablet that's built for gaming? Yes, indeed. The Predator 8 is a dedicated gaming tablet, with an edgy, brushed aluminium design.
Under its bold exterior is the Intel Atom x7 processor, the same power unit that powers the Surface 3. So, it's absolutely not a slouch.
It gets an 8-inch Full HD display, supporting 100% NTSC colour gamut. So expect visuals that are bright, crisp and colour accurate.
If there's one thing Acer is shouting about it's Predator Quadio, the tablet's four front-facing speaker system enhanced by Dolby Audio. The speakers are built into every front corner of the tablet.
The other interesting thing is a directional haptic feedback system called Predator TacSense. The system sends feedback to both sides of the tablet independently depending on gameplay.
The attention-grabbing Predator 8 retails at MYR1,499.
Predator G6 and G3 gaming desktops: Menacing performers
If ultimate performance, customisability and upgradeability is what you need in your rig, then look no further than these two babies. Strike fear in your opponents with a menacing armour-covered chassis design.
Give them a taste of the 6th Generation Intel Core processors with high-performance NVIDIA GeForce graphics and Acer IceTunnel thermal system. The thermal system optimizes airflow and efficiently channels heat out from the chassis.
If overclocking is your thing, Acer has built in 'One-Punch Overclocking' so you can unleash the system's full potential with just a button, conveniently located on the front of the machine.
SoundBlaster X-Fi MB5 gives you full control of the audio experience – Scout Mode, EAX 5.0 and Voice FX.
The Acer Predator G6 is priced at MYR8,999. Meanwhile the Acer Predator G3 will only be available in January 2016.
Predator Z35, Predator X34 and Predator XB1 gaming monitors
The impressive, critically-acclaimed Acer Predator gaming monitor line-up comes in 27- to 35-inch sizes. The monitors feature GameView technology that lets you toggle between customisble display profiles, including Dark Boost, Overclock and aim-point assistance.
The Predator Z35 is a stunning 35-inh 21:9 UltraWide Full HD (2560x1080p) curved gaming monitor with a curvature of 2000R. It features NVIDIA G-Sync for tear-free, immersive gaming experience. Overclock it to up 200Hz refresh rate. Sweet.
The Predator XB1 comes in two models – 27-inch XB271HU and 28-inch XB281HK. Both monitors also support G-Sync for ultimate gaming visual performance.
The XB271HU boasts a zero-frame-edge-to-edge design with a WQHD (2560×144) IPS panel that supports 100% of the sRGB gamut. It comes with a 144Hz refresh rate (overclockable to 165Hz) and supports NVIDIA ULMB technology that reduces motion blur in fast-paced gaming.
The slightly bigger Predator XB281HK is a 4K UHD panel with super fast GTG response of 1ms.
The gorgeous Predator X34 is the world's first curved monitor with NVIDIA G-Sync. The 34-inch IPS 21:9 ultra-wide QHD curved monitor supports up to 100Hz that eliminates tearing, reduces display stutter and input lag. Even the industry approves – it's a Computex d&I Awards winner.
The Acer Predator monitor range is priced from MYR2,599.
Availability
Interested to pick up the Predator gaming range? Visit select Authorised Acer Resellers nationwide or visit www.acer.com.my.
Gallery