The epic finale of this year's famed H-Artistry – The Global Art of Mixing Trilogy is here, featuring a exotic line up of artists from around the world, as well as a trademark mix of sights and sounds befitting of a phenomenal climax for this year's H-Artistry series. The highly-anticipated super-clubbing event is set to take place at the Malaysia International Exhibition and Convention Centre (MIECC) in Mines Resort City this 3 November 2012 from 8.30pm onwards.
Making its return is the Hennessy Art of Mixing Zone, featuring the Hennessy 360 Cam, as well as the trailblazers of all H-Artistry parties: the signature Hennessy V.S.O.P. long drinks (can you say, yum?). The familiar MIECC venue will be the party enclave for an expected turnout of more than 3,500 party-goers.
The innovative MY Hennessy Mobile App will enable all party goers to take part in various activities within the Hennessy Art of Mixing Zone, and be rewarded with perks and benefits as they party away at H-Artistry. Various prizes will be given away to those who come armed with the MY Hennessy Mobile App on their smart phones.
Heading the line-up of the star-studded performers who will be bringing the house down is winner of X Factor and UK's R&B darling Alexandra Burke; world-renowned Australian DJ vixen Havana Brown, K-Pop boy band heartthrobs Block B, and Las Vegas' edgiest DJ Starkillers a.k.a. Nick Terranova. All this exclusively at the Hennessy Art of Mixing Zone.
What's a Hennessy party without the sexy signature Hennessy V.S.O.P. long drinks? Hennessy Apple, Hennessy Berry, Hennessy Ginger and Hennessy Soda will be back for the party goers to try and enjoy throughout the event.
Partying hard and partying smart is imperative. Be sure to fully take advantage of the FREE H-Artistry Party Shuttle or the subsidized H-Artistry Party Taxi services and be chauffeured to MIECC and back, as parking at the venue will not be available.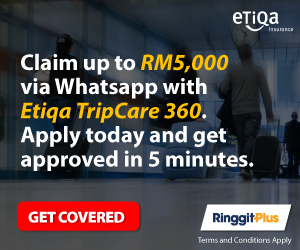 To ensure you're charged and well-hydrated throughout the night, complimentary mineral will be provided, and food stalls will also be available outside the venue for everyone during and after the event.
Be sure to download the MY Hennessy App NOW from the App Store or Google Play onto your iOS and Android devices.
H-Artistry is open to non-Muslims above the age of 18 only.