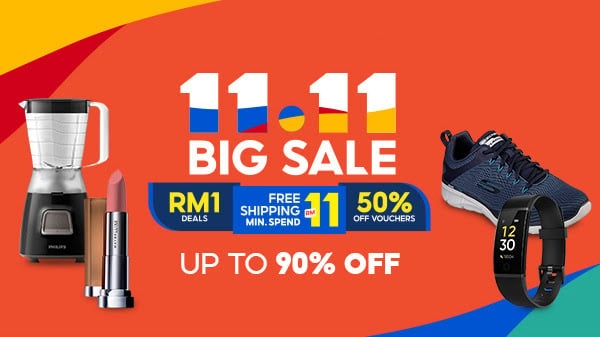 To lay the cards on the table, this will likely be the most untechnical product review we've done on VERNONCHAN.COM. In fact, it may even come off as light-hearted. But wait… it will still be informative, and it will be entertaining. We promise. So here's the Ninetology U9X1 (i9480) vs the HTC Butterfly S. A superhero-themed showdown to discover which of the two can save our planet from crappy mobiles. Read on.
Can it leap over tall buildings in a single bound?
Neither can leap physically but that will not stop you from going and seeing places in incredible detail and with clarity. The U9X1 has a 4.8-inch Super AMOLED HD (350PPI) display, a similar display to the Samsung GALAXY SIII, while the HTC Butterfly S has a brilliant 5.0-inch Super LCD 3 Full HD 1080p (440PPI) display.
If you're unaware, the standard human eye can only discern a maximum of 300PPI, so both displays are literally, 'superhuman'. Both displays are great for videos, photos, games and also are brilliantly crisp for text.
Can it fly?

They both certainly can. The UX91 is powered by MediaTek's quad-core MT6589 ARM-based processor rated at 1.2Ghz, and comes with 1GB RAM. This is plenty fast for the latest 3D games, multi-tasking, video and photo processing and the most demanding of tasks.
It scored 13,323 points in AnTuTu Benchmark tests, pipping the Nexus 7 tablet but losing out to the Samsung GALAXY SIII.
The HTC Butterfly S comes powered with the superfast 1.9Ghz quad-core Qualcomm Snapdragon 600 and 2GB RAM. No surprise that this device flies through everything that's thrown at it.
The Butterfly S literally flew by in all tests, scoring 24,883 points in benchmarks, topping the flagship HTC One and just losing out to the top placed Samsung GALAXY S4.
Connectivity-wise, the Butterfly S supports GSM/GPRS/EDGE/UMTS/HSPA with speeds of up to 42Mbps, whilst the UX91 supports GSM/WCDMA/HSPA also up to 42Mbps. Additionally, the UX91 is a dual-SIM phone.
Does it have X-ray vision?
Neither devices have X-ray vision, however, both have good main cameras for capturing excellent high-res photos and 1080p videos.
The UX91 features a 13MP f/2.0 main camera with BSI (2nd generation) and dual LED flash. The camera is superfast and has been a reliable performer throughout the review.
The Butterfly S comes with the famed HTC UltraPixel Camera, an outstanding 4MP f/2.0 28mm shooter (1/3″ sensor size, 2µm pixel size) with BSI that is superfast and performs well in low light. HTC Zoe makes capturing moments fun, too.
Both devices have strong 2.1MP front cameras capable of HD video chat.
Is it built strong?
The U9X1 is pretty well-built, although let down by cheap-looking plastics. It does however, come bundled with a rather nice-looking matt-finish exterior 'armour' and screen protector for added protection.
The Butterfly S is as solid as they come, with material finish and build quality similar to the flagship HTC One. No-gap manufacturing and exquisite detailing, matched only by Apple's iPhone 5.
Will it slip under a door undetected?
h yes. The UX91 weighs in at 160g and has an ultraslim 10mm side profile. The Butterfly S is almost identical, weighing 160g with a profile of 10.6mm. Superheroes are slim and trim, as they should be, aside from perhaps The Hulk.
Does it have the X-factor?
The U9X1 looks very decent, and although it isn't going to win the Best Looking Superhero Award, it wouldn't come out dead last. It reminds me a whole lot of my GALAXY Nexus, and that isn't a bad thing at all. Also, it looks pretty good in red.
The HTC Butterfly S is a looker through and through. It's a premium device, and it shows. The white is sexy, but the red is "wow."
Can it survive an 18-hour duel?
The U9X1 scored fairly well in battery benchmarks tests (AnTuTu Tester) and in real-world usage, lasting almost a full day of usage. Temperatures also stayed consistent at 39-degrees during benchmark testing. The UX91 comes bundled with a 2,200mAh battery.
The HTC Butterfly S sports a whopping 3,200mAh battery, one of the biggest stock batteries in smartphones. With HTC's power saving features, the Butterfly S lasted close to 2 full days on a single charge. Outstanding. It also scored highly in AnTuTu battery benchmarks with temperatures hovering around 42-43-degree mark.
Can it break the bank?
This isn't exactly a fair apple-to-apple comparison as the phones meet entirely different price points and also target different consumer markets.
On one hand you have a budget performer, albeit a 'premium' entry-level towards mid-range smartphone – the UX91. On the other, you have the top-of-the-line, best-that-money-can-buy Butterfly S.
At RM2,399, the HTC Butterfly S would undoubtedly break the bank if judged solely on RM100 notes. In the other corner, the U9X1's incredible price of RM1,099 will make some people very, very happy, with money left over for cake and latte (actually a whole lot more than that).
Ultimately, it will boil down to how much you're prepared to spend, and perhaps also down to brand preference. You decide.
Verdict: Who's the Real Superhero?
After using both for close to a week, I found both to be outstanding phones. The U9X1 surprises with its unbeatable price-over-performance ratio – offering an excellent package for so little money. The only true obstacle is the relatively unknown brand name, which should improve over time. Several people who have touched and played with the phone have come out impressed.
The HTC Butterfly S needs little or no introduction. It impresses in all aspects, from the design and build, the brilliant 5-inch display, the excellent camera and its class-leading battery life. Certainly one of the best smartphones that money can buy today.
In my honest opinion, both are deserving superheroes. While the Ninetology number may reign in local and regional entry-level markets, the HTC will be one of the world's superheroes (hopefully to rid of all the crappy wannabes).
We will be doing more detailed individual reviews of these two phones soon.
A big thank you to Ninetology for generously loaning us the two devices and letting us do an honest, but funky review.
We'd love to hear what you think of the new Ninetology U9X1, the HTC Butterfly S and the review proper, so post your thoughts in comments box below!
---
Never miss a story: Get our newsletter, read stories on Feedly or Medium.
---