When you mention the brand Sennheiser, you'd usually think about premium headphones, microphones and production-level wireless transmission systems. The German audio specialist has just added another product to its repertoire—a soundbar. The AMBEO Soundbar delivers Sennheiser signature studio-grade audio quality—an immersive 3D 5.1.4 sound with deep base, housed in an all-in-one design. You'll have to hear it to believe it. I heard it, and I certainly believe it now.
Thanks to Sennheiser, I recently had the opportunity to experience the new AMBEO Soundbar myself.
Before we get into the specifics, it's important to know why soundbars are gaining popularity. For one, they're a great step up from the built-in speakers on a TV. Being an all-in-one design, they are considerably more space-saving than a traditional multi-speaker home theatre setup, while able to offer a comparable audio experience.
The compact form factor also means it's easy to setup with no messy wiring. It's also flexible, and depending on the type of soundbar, adaptable to big and small spaces.
But of course, not all soundbars are built the same. I've sampled several–from super affordable ones from the likes of Xiaomi to higher end ones from Sony and Samsung. There's a breadth of what you can get depending on your budget—from basic 2.1 sound to 5.1 surround sound setups.
The AMBEO Soundbar though, raises the bar (pun intended) of what's possible. I was initially taken aback at its monstrosity, possibly the biggest soundbar I've seen thus far. It's massive, but sleek. And there's a perfect reason for its mass.
Under its brushed aluminium shell are 13 high-end drivers—six 4-inch long-throw woofers, five 1-inch tweeters, and two 3.5-inch top-firing full-range drivers. The long-throw woofers produce extreme 30Hz bass, so there's no need for an external subwoofer. But naturally, you can throw one in if you so wish.
With great hardware comes the real magic—harnessing the latest virtualisation technology developed by Fraunhofer. The AMBEO technology captures the characteristics of the living room and reflective surfaces and coupled with the 13 independent drivers of the soundbar, recreates a surround sound installation.
The soundbar comes with a calibration microphone to first capture the characteristics of the room before it works its wizardry. This typically needs to be done only once during set-up time.
If you've ever watched a movie in a Dolby Atmos-equipped theatre, you'd know what I mean about immersive audio. It's like being in the centre of the action, where sound literally moves around the room. Admittedly, I'm a huge fan of Dolby Atmos technology, and almost always watch movies in a Dolby Atmos theatre, or at least an IMAX. I regard audio as instrumental in the entire movie experience. There's nothing worse than a watching a movie with bad audio. So, you get what you pay for.
Audio virtualisation is a big deal, it adds another dimension to typical channel-based sound i.e. 2.1, 5.1, etc.
What's great about the AMBEO Soundbar is also compatibility with Dolby Atmos, DTS:X, and MPEG-H. The soundbar's Upmix technology can turn stereo or 5.1 audio into a 3D sound experience. It works alongside Dolby Atmos to enhance the 3D experience even further.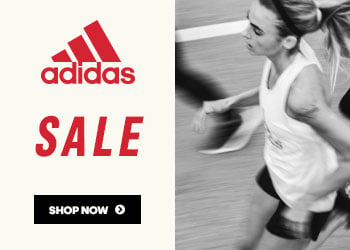 I sampled several scenes from a couple of Blu-Ray movies—Mad Max, Kong, and The Matrix. Mad Max specifically, sounded incredible, especially in the thick of the action. The 1999 classic sci-fi flick The Matrix, remastered with Dolby Atmos, sounded surprisingly good as well. Bullet-time never sounded this close to my ears, I thought.
While you argue the days of Blu-Ray are numbered, there's plenty of 4K, Dolby Atmos content available now, thanks to streaming services like Netflix. Blu-Ray still offers the optimum quality, as far as audio is concerned though.
Connectivity-wise, the AMBEO Soundbar supports the latest HDMI standards—eARC and Dolby Vision, with 4K passthrough compatibility, Bluetooth 5, and Chromecast built-in.
There's a plethora of input options as well including 1x HDMI eARC port, 3x HDMI, 1x optical, and 1x AUX (RCA) input.
The soundbar comes with a remote control in addition to a Smart Control App that you can install on your iOS or Android device. The app enables you to adjust your acoustic settings and more. Out of the box, it offers five different presets to adapt sound frequencies and 3D characteristics according to content type, with presets for movie, music, sports, news, and neutral content. You can also select different AMBEO modes: light, standard, and boost).
If you care about audio and money is no object, the Sennheiser AMBEO Soundbar is the ultimate all-in-one home cinema system.
Pricing and availability
The AMBEO Soundbar retails for MYR12,590 and is available from the Sennheiser Store Suria KLCC, Lot 10 Shopping Centre, Bangsar Shopping Centre; Stars Picker Audio Library, Petaling Jaya; and Charlie Care, Gurney Plaza, Pulau Pinang.
For more info, visit Sennheiser.