The biggest smartphone launch in the second half of the year has happened, and needless to say the Samsung Galaxy Note10 is a big product in more ways than one. Unpacked in New York just over a week ago, the iconic Note series continues to offer a well-rounded package featuring the best-of-the-best features from Samsung.
Malaysians, as usual, are a lucky lot, as we're one of the first countries in the world to preview (for local media at least) and receive the device.
I had the opportunity to get a brief hands-on experience with the new flagship device in Kuala Lumpur, fresh from the global Unpacked event.
For the first time ever, The Galaxy Note10 comes in two sizes—the regular Note10 and the Galaxy Note+. This is a similar multi-model strategy employed with the Galaxy S10 series. It's a smart move. For one, it gives consumers a more affordable, more manageable (smaller) regular Galaxy Note10. And the hardcore Galaxy Note fans and loyalists, as well as power users have the best-of-the-best in the Galaxy Note+.
I'm sure you're already well-versed with the hardware specs, but just in case, I'll do a brief run-through. At least for the killer ones.
Specs at a glance
The Galaxy Note10 features an edge-to-edge 6.3-inch Cinematic Infinity Display (2280×1080), while the Galaxy Note10+ gets a whopping 6.8-inch Cinematic Infinity Display (3040×1440), the biggest Note display ever.
The new design is something to behold—sleek and premium, and now includes some mesmerising "Aura" colours.
The S Pen features a new unibody design and now supports Air Actions, a new way to control the Note using gestures.
The Note series always had beefy cameras, and this time is no different.
The Galaxy Note10 gets quad-camera system: 16MP f/2.2 ultra-wide camera, 12MP f/1.5-2.4 OIS wide camera, 12MP f/2.1 OIS telephoto camera. Meanwhile, the Galaxy Note10+ gets an additional VGA DepthVision (3D ToF) camera. The front is a 10MP f/2.2 AF camera.
Two new camera features include Live Focus Video and Zoom-in Mic.
Under the hood, the Galaxy Note10 features the new 7nm Exynos 9825 coupled with up to 12GB of RAM and up to 512GB of storage. Samsung has now made 256GB the base storage option on both the Galaxy Note10 and Galaxy Note10+.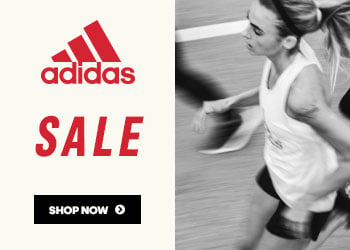 In terms of battery, the Galaxy Note10 packs a 3,500mAh battery while the Galaxy Note10+ gets a 4,300mAh unit. The Galaxy Note10 supports up to 45W wired charging capability as well as Wireless Powershare, which allows you to wirelessly charge the Galaxy Watch, Galaxy Buds or another Qi-enabled device.
First impressions
Right off the bat, I admit, I was drawn to the new design and colours. To me, the Galaxy Note look was always distinctive—squarer around the edges, slightly beefier looking. The Galaxy Note10 is probably one of the more radical redesigns in the history of the flagship device. The new Aura Glow colour way is a head turner, although for some strange reason Aura Pink (offered only on the Galaxy Note10) resonated with me.
Holding both siblings in the hand, I can understand why one would want the regular Note10. It's more "manageable" especially for those with smaller hands, or for single-handed usage. It isn't small in the context of screen real estate though—let's not forget it is beyond six inches. My personal choice: the bigger Galaxy Note10+. Coming from a Galaxy Note9, the Galaxy Note10+ doesn't feel substantially bigger in the hand but offers a larger display. And what a display it is. It's beautiful, bright, crisp—everything you'd expect from a Samsung display.
Under the hood, they're both pretty similar aside from the amount of bundled memory and storage. Also another reason power users would pick the Galaxy Note10+ up to 12GB of RAM and 512GB of onboard storage. I applaud Samsung for upping onboard memory and storage even on the entry level Note10 model.
There's an important thing to note, though. The Galaxy Note10+ offers microSD expansion, but not on the smaller sibling.
I'll be doing a side by side comparison of the Galaxy Note10 and the Galaxy Note10+ in a separate post, so stay tuned for that.
In terms of cameras, the Galaxy Note10+ offers the additional DepthVision camera which means Live Messages on video, Live Focus Video and AR Doodles. They're fun little features and I think Live Focus on Video is cool, though not perfect. The camera experience is more or less similar to the Galaxy S10/S10+ and it's too premature to say if the Galaxy Note10 camera is any better than the former. The single selfie camera seems pretty good in initial testing but it's an area where Samsung has done pretty well in.
The new enhanced S Pen feels familiar despite the fact that it's now a unibody design. It now gains Air Actions, a set of gestures that can control different aspects of the phone including cameras, browsing through the Gallery, and so forth. It's gimmicky at best, but perhaps useful if you need to control the device from a distance.
Gaming is fantastic on the Galaxy Note10/10+. I did some runs with Asphalt 9 and it was silky smooth throughout. I did notice that it ran a tad hot, though.
Also, due to the limited time I had, I didn't get to test a couple of things: the Zoom-in Mic feature, 45W super fast charging and also Wireless PowerShare.
I thought audio was just OK, although to be fair, I was in a noisy environment so my experience may be distorted. I'll reserve my comments for a full review.
Also, both models no longer offer a 3.5mm analogue headphone jack. This isn't too much of a shocker though.
Overall, a rock solid device despite a couple of obvious omissions. Already I have friends lining up to pre-order but not everyone is convinced if they should upgrade, especially coming from a Galaxy Note8/Note9.
Pricing and availability
In Malaysia, Samsung will be offering three SKUs and three colour options–Aura Pink (Galaxy Note10 only), Aura Black, Aura White and Aura Glow:
Galaxy Note10 256GB – MYR3,699
Galaxy Note10+ 256GB – MYR4,199
Galaxy Note10+ 512GB – MYR4,799
Pre-orders are still available until 18 August 2019 and the device will go on sale in retail channels starting 23 August 2019.