These days, the benchmark for smartphones is set so high that it's challenging for phone makers to create something new every single year. In fact, the consumer upgrade cycle has elongated over the years. Most people just don't upgrade on a yearly basis anymore. It is senseless to shell out a large sum of money (and flagship devices can be expensive) for incremental upgrades, aside from the early adopters and the most loyal of fans. And, there's always a scramble amongst phone makers for the biggest, fastest, or who can cram the most cameras into a device, because that's what it takes to differentiate themselves from competitors. That, or you slash prices. Or you bank on nostalgia, or some seemingly novel idea.
We've seen some awesome things emerge in 2018 and 2019 is set to excite and hopefully rejuvenate stagnating interest in the smartphone space. From the notch display and 3D cameras to pop-up cameras and sliders, to seeing dual- and triple-camera setups becoming a norm. Now there's a punch-hole display and in-display fingerprint sensors.
What's the next wave?
Well, Samsung threw a curve ball late last year with a sneak peek of what could be the tech of 2019 – its foldable phone. Nicknamed the Galaxy F or some believed to be Galaxy X (for the 10th anniversary Galaxy), it was an intriguing concept, no doubt. A smartphone that could unfold into a bigger tablet form factor. Trust display expert Samsung to be able to pull off a foldable screen, although that's just one problem to solve.
Consider myself intrigued at the concept of a foldable device. I've seen and held a few concepts from Intel before this, but those are exactly what they are – mere concepts.
At Galaxy Unpacked today though, Samsung sprung a surprise. Call me a sceptic. While I never doubted Samsung to deliver innovation and ultimately the foldable device we're expecting, I doubted that it would become a commercially viable product so soon.
How wrong could one be? I'm sorry, Samsung.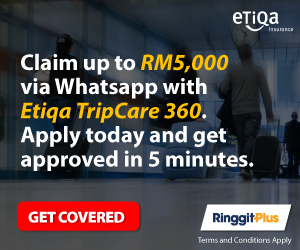 A new story unfolds
I have to say, Samsung did an outstanding job at keeping the Galaxy Fold under wraps. Yes, Samsung President & CEO did say that its foldable device will be ready this year but heck, all I expected was perhaps a clearer preview of the device at Unpacked. Again, I was wrong, wrong, wrong.
So, hello Galaxy Fold.
What is the Galaxy Fold? Is it a smartphone? Is it a tablet? These questions transport me back to the debut of the Galaxy Note, the first ever "phablet." The first reaction was, "That's too big!" (that's what she said *snigger). It was beyond definition at the time, a fresh, new product category. Samsung was brave enough to try out something new. Call it a Blue Ocean Strategy or whatever. It worked. Samsung not only created a whole new category of devices, it dominated it and still dominates it with the Galaxy Note9 of today.
And now, it's embarking on a new journey. Opening a new chapter, creating a new shape of phone. Can this be the phone of tomorrow? Time will tell.
The Galaxy Fold took centre stage at Galaxy Unpacked, kicking off the event with a bang (and with a lot of "oohs" and "aaahs" thrown in from the audience for good measure).
In a nutshell, it's a foldable smartphone (albeit a rather tall one) that seamlessly unfolds into a large screen tablet.
It almost looks like two phones slapped together and connected with a hinge, and when closed reminds me slightly of the iconic Nokia Communicator.
By the way, when it's closed, the device will greet you with a 4.6-inch Super AMOLED Cover Display on the front. Not the highest resolution Samsung display you'll find, but really, what you want is to open it to reveal an expansive 7.3-inch Dynamic AMOLED Infinity Flex display that comes in a 4.2:3 aspect ratio.
Yes, it's a rather odd aspect ratio, which makes the device almost square when opened in full glory. I expect it would be excellent for content consumption like reading, browsing the web and for work.
For videos (and possibly gaming) the aspect ratio makes wide format movies look awkward. Samsung demonstrated a Netflix video running on the Galaxy Fold, and there's substantial black bands on the top and bottom of the screen. That said, not too different from the aspect ratio of the iPad or iPad Pro.
I got to admit though, the way the screen seamlessly and effortless unfolds is mind-boggling.
Build quality seems excellent, and you'll find a design language and material build that's similar to the flagship Galaxy S10.
Under the hood, this flexible baby runs the latest 7nm octa-core Exynos 9820 (or 8nm Qualcomm Snapdragon, like on the Galaxy S10) and will pack a whopping 12GB of RAM and 512GB of internal storage. Just so you know, when it goes to market, it will be the first device to use UFS 3.0 storage, which is claimed to be twice as fast as UFS 2.1.
It comes equipped with a side-mounted fingerprint sensor ala the Galaxy S10e.
Because of its form factor, Samsung had to design two separate batteries on each side of the device. That said, the batteries are engineered to work as a single 4,380mAh cell. The battery can be charged both wired and wirelessly.
You'll notice a triple camera setup on the back, similar to the Galaxy S10 and S10+. You'll get a 12MP f/1.5-2.4 wide-angle main shooter with Dual Pixel autofocus and OIS, 12MP f/2.4 telephoto with OIS and a 16MP f/2.2 ultra-wide angle shooter.
On the inside, it gets an identical 10MP + 8MP (RGB depth) as the Galaxy S10+, while on the front it also gets a single 10MP selfie shooter. Sorry, no Infinity-O on this one.
On the software side of things, Samsung said it has worked with major app developers including Google, Microsoft and it even works well with games like Gameloft's Asphalt 9.
Samsung also engineered the world's first tri-panel multi active window mode to fully utilise the big screen.
Also, App Continuity enables seamless transitions between the cover and the main displays. Samsung demonstrated how this worked with Google Maps running on the smaller cover display then opening up the device to reveal a bigger canvas.
The Galaxy Fold runs Android 9 Pie with One UI.
Pricing and availability
Innovation and new tech come at a premium.
The Galaxy Fold will cost USD1,980 (MYR8,051) when it becomes available starting 26 April 2018, making it the most expensive Galaxy smartphone ever. That never ever stops fans, enthusiasts and early adopters though.
The phone comes in Space Silver, Cosmos Black, Martian Green and Astro Blue. Samsung said during its presentation that you can even customise the colour of the hinge.
Kudos to Samsung for proving its critics wrong (me included). Now that it's real, is the world ready for a foldable phone? What do you think it's great for? Let me know in the comments below.