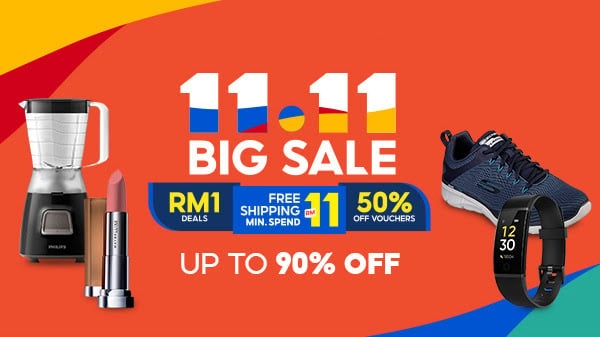 Today has been a day of speculation, excitement and then some. Firstly, the Apple iPhone SE's Malaysian pricing was revealed. Then Xiaomi had their epic Mi Fan Festival flash sale. And just when we thought our hearts couldn't take anymore, something else happened.
First some dubious leaked photos appeared on the Malaysian tech scenes biggest online publications – Amanz.my, Lowyat.net and Soyacincau.com. The photos showed new SIM packaging belonging to an apparent yet-to-be-launched Malaysian 4G LTE telco called webe (pronounced "Wee-bee"). At the moment, the official Webe website located at www.webe.com.my redirects to a webe community site. More about this in a bit.
So back to webe. The Malaysian telco scene has long been dominated by four main players – Celcom, Digi, Maxis and U Mobile. With the oddball WIMAX operator Yes 4G and a scatter of MVNOs like TuneTalk, XOX, Happy, Tron, et al., it does already seem like a crowded, competitive space.
Mention WIMAX, and then there's a player we know so much about, and so well. The pioneer of the WIMAX network in Malaysia – Packet One ("P1"). P1 rose, plateaued, rose again thanks to brilliant "Sudah Potong?" campaign then crumbled. WIMAX, the standard that had declining adoption at a global level, just couldn't keep up with the rise of LTE.
Funnily enough, P1 demonstrated LTE back in 2011 together with ZTE, and even joined the Global TD-LTE initiative (GTI) to champion TD-LTE technology.
But the promise of WIMAX co-existing with LTE never came into fruition. And then P1 just withered and went into somewhat of a coma.
Its lifeline, though, came in 2014 when it was acquired by Telekom Malaysia ("TM").
The acquisition meant two things. TM gets a fast track into the wireless space – with the highly valuable 30Mhz in the 2.3GHz band (WIMAX) and the 20MHz of the 2.6GHz band for 4G LTE. For cash-strapped P1, it meant a jolt back into the game, and the potential to finally roll out 4G LTE services to its customers.
It's no secret that webe belongs to P1 who belongs to TM.
I received an invitation last week from P1 about a launch event, happening on 13 April. Coincidentally, there's a countdown timer on the webe community site with the description "Discover the projects and who's behind webe in…"
A webe community?
It's apparently a platform where you support and kickstart ideas via an app. Yes, like crowdfunding platforms namely Kickstarter and Indiegogo. Only that it's not like Kickstarter and Indiegogo. What?
They're calling it 'crowdbacking'. Meaning there's no need to fund the ideas. Because they're already funded. Just lend your support by signing up as a member, for free.
There's an interesting concept introduced called webits, which is the currency that drives the webe platform. Each member is given 50 webits upon registration, enough to back a single project. When support and share projects on your social networks, you get rewarded with more webits.
If the webe community sounds familiar, you may remember ruumz, which co-existed alongside P1 back in the day. Interestingly, the CEO of ruumz then, James Chong, is spearheading webe community.
Watch the video below:
The best postpaid plan cometh
So, wait. I mentioned MYR80/month for an unlimited everything telco plan. Let me explain.
Lowyat.net earlier today, discovered the staging site for webe. I know right, .htaccess or password-protect the directory, why don't you?
Anyways, the staging site not only confirms webe as a new incoming telco, but also one with ridiculously killer telco packages.
The starter plan will purportedly offer 20GB of data, 1,000 minutes of calls and 1,000 SMSes from only MYR8/month. Yes, you read that right. MYR8/month. The caveat: it applies to existing P1 customers who pick up a device plan.
If you're an existing P1 customer and don't want to to pick up a device, then it will cost MYR9/month. For non-P1 customers, the plan will cost MYR10, which is still ridiculously cheap.
What's mouthwatering is the webe unlimited plan. We're talking truly unlimited 4G internet, unlimited calls and text, and 'unlimited excitement.' All this for just MYR80/month.
The placeholder image contains blind text, though, and while we can be hopeful, we also need to take it with a grain of salt.
Too good to be true?
Reading between the lines, the leaked images mention 4G Internet. It did not specifically mention 4G LTE. And so I'm curious.
Does this mean webe will still ride on P1's existing WIMAX architecture alongside LTE? (since WIMAX is technically '4G'). Or will it be solely 4G LTE?
There's also the question of network footprint. It will be pointless to have unlimited 4G LTE if it's only limited to Melaka Tengah.
If TM's TMgo coverage is any indication, then selected areas in nine states will be a start.
Nonetheless, a new telco player will mean more competition amongst the current. And more competition simply means better value for consumers.
Will webe blown away next week? Let's hope so.