Dell isn't a stranger to the tablet form factor. Remember the early Android-powered Dell Streak 5 and 7 tablets circa 2009-2011? Considered ahead of its time although sadly they didn't enjoy much commercial success. Fast forward to 2013, Dell is back in the tablet game with a difference. The Dell Latitude 10 is Dell's first Windows 8 tablet, and targeted for business. Dell Malaysia kindly loaned us a unit for several weeks for a review. Read on.
First thing's first. A tablet for business users. What does that mean? A serious outlook? Security features? Compliance to policies? Boring?
I'll attempt to answer all that in a bit.
Design and build
The Dell Latitude 10's design is pretty straight forward, inoffensive, somewhat 'corporate-looking' if there's such a description. But perhaps that's what business users look out for. Something unassuming, professional, minimalistic. And on all counts, the Latitude 10 exudes all that.
Its black rectangular frame is made of reinforced magnesium-alloy, with its 10.1-inch display reinforced with Gorilla Glass. It's solidly-built. I like the soft-touch resin finish on the back, which gives it a comfortable, non-slip grip.
At 10.5mm it isn't the slimmest tablet around, but being comparatively light at 658g (depending on configuration), it feels pretty good in the hands. There is a reason why it doesn't sport a super slim profile though, because it features a plethora of ports and connections.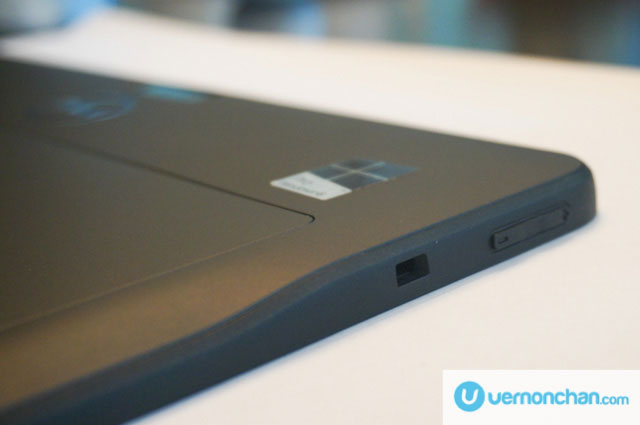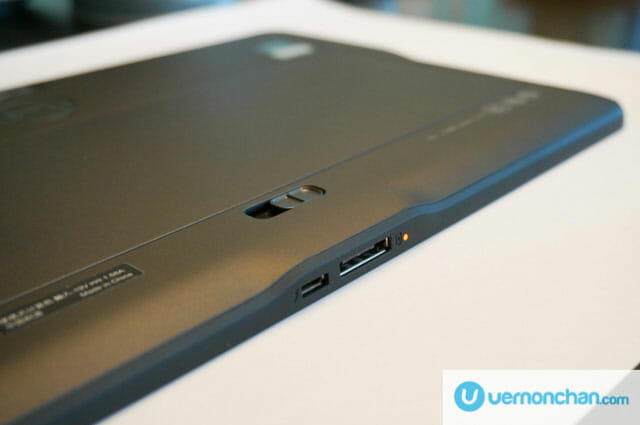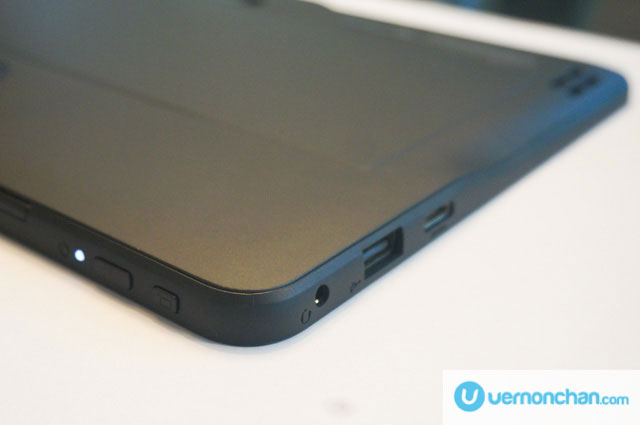 At the front is the 5-point multi-touch display that's surrounded by an unusually wide bezel. Above the display is a 2MP front-facing camera. A single physical Windows home button naturally sits underneath the screen.
Up on the top edge is a power button, auto-rotate toggle, SD card and mini-SIM slot. Down at the bottom is a docking connector and microUSB port.
On the left is a volume rocker and a Kensington lock slot. And on the opposite side is a USB 2.0 port, mini-HDMI port and a 3.5mm headphone/mic jack.
On the back, things are kept minimalistic as well. An 8MP camera with LED flash occupies the top, with a removable 30Whr battery occupying 2/3rds of the back plate, with a slide lock beneath. Speaker vents feature on either side.
All in all, an unremarkable but pleasing outlook. I might even say it's quite a handsome-looking tablet.
[button link="http://www.vernonchan.com/2014/01/review-dell-latitude-10-part-1-design-build-key-features/2/"]Continued on Page 2[/button]