By now, you've probably heard of the Acer Aspire S5 and even possibly had a chance to fool around with it (like I did – nothing kinky I might add). One thing that most will conclude is that the Acer Aspire S5 is indeed, without a doubt, thin, light and incredibly fast.
That isn't all however, the S5's design allows for extreme portability, the weight, despite a meager difference in comparison to the Acer Aspire S3 on paper, feels very much lighter.
[ad#Google Adsense 336×280]
The Acer Aspire S5 brings to the plate the 3rd Generation of Intel Ultrabook processors, preceding Sandy Bridge and dubbed the Ivy Bridge. Compared to Sandy Bridge the Ivy Bridge delivers 5% to 15% increase in CPU performance and 25% to 68% increase in integrated GPU performance.
Here's the specs:
Processor & Motherboard:
• Intel® Core™ i5-3317U Processor (3 MB L3 Cache, up to 1.70 GHz with Turbo Boost
up to 2.60 GHz, DDR3 1600 MHz 17W), supporting Intel® 64 architecture, Intel®
Smart Cache
• Mobile Intel® HM77 Express Chipset
• 4GB DDR3 RAM (Max 4GB)
• 128GB SSD
Graphic:
Intel® HD Graphics 4000 with 128 MB of dedicated system memory, supporting
Microsoft® DirectX® 11, OpenGL® 3.1, OpenCL™ v1.1
Audio:
• Optimized Dolby® Home Theater® v4 audio enhancement
Communication:
• Bluetooth® 4.0+HS
• Acer Crystal Eye HD webcam with 1280 x 1024 resolution
• Acer InviLink™ Nplify™ 802.11b/g/n Wi-Fi CERTIFIED™
Others:
• 13.3″ HD 1366 x 768 resolution, Acer CineCrystal™ LED
• Multi-gesture touchpad, supporting two?finger scroll, pinch, rotate, flip
• 2-in-1 card reader (SD™, MMC)
• Thunderbolt™ port and Two USB 3.0 ports with one Power-off Charging
• HDMI™ port with HDCP support
• Acer PowerSmart long?life battery, supporting up to 1,000 charge cycles
• 34 Wh 2310 mAh 4?cell Li?polymer standard battery pack
• Estimated battery life: up to 6.5 hours
• 324.4 (W) x 227.3 (D) x 11.2/15 (H) mm
• Weight: 1.20 kg
• 1-Year International Traveller Warranty
• Colours Available: Midnight Black
You might be asking a few questions right about now.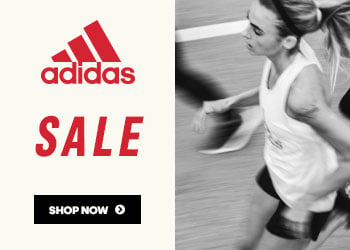 1. How exactly is the ACER ASPIRE S5 faster?
The Acer Aspire S5 comes with an Intel Ivy Bridge processor (Intel Core i5-3317U) which also includes 4Gb DDR3 1600Mhz RAM and a 128GB SSD. It is built for speed and portability, something that you really need on the go – travel requires you to shut it down often and with these features on board, it can be done between 1.5 seconds to 6 seconds to a maximum of 15 seconds, depending on which state the S5 is in. (sleep, deep sleep or fresh boot)
It's something you'd use pre-flight, in-flight and possibly at a nearby coffee place, but other than that, the battery life will only last you 6.5 hours at most. Still way better than the S3.
That's not all, really. The Acer Aspire S5 includes two USB 3.0 and a Thunderbolt™ port for extremely fast transfer times.
2. What makes it so thin?
With a feature named the Magic Flip, all I/O ports are hidden below the Ultrabook and, using an electric motor, can be revealed via the Magic Flip button. Upon activation, the I/O ports will be revealed. Shutting down the S5 will automatically close it and it will automatically open to vent heat, if your CPU temperature increases beyond a certain threshold. The Magic Flip also comes with embedded software, aiding in ensuring that there are no devices plugged in when it closes (it will not close if devices are plugged in and it will remind you on screen).
This Ultrabook does NOT have any DVD or CD drive, which helps save a lot of space. To be honest, you don't really need one. Besides that, there is no LAN network port and since it isn't meant for games, that's totally fine. Playing around too much with the Magic Flip may break it, I assume that is  the only reason why this baby only has a one (1) year warranty.
3. What makes it better than any other Ultrabook out there?
Beside it being the thinnest, one of the lightest and arguably the fastest Ultrabook in the market at the moment, its design rivals Apple's MacBook Air. If you're a Windows user and not into the MAC OS, this would be your best alternative to the MBA. Besides that, it has a decent battery life and good enough for lightweight entertainment on the go.
Conclusion
If you're strapped for cash but need an Ultrabook, the S5 might not be your cup of tea. If you're not strapped for cash but need an Ultrabook, theres a small chance that you'd prefer the MacBook Air. Many ultrabooks suffer from a keyboard depth issue, and the Acer Aspire S5 doesn't really address that problem. So do try it out if you can, as your comfort levels may differ when using this.
All in all, the Acer Aspire S5 is undoubtedly a powerful, thin and portable machine, however, it is on the pricey side with features that may not be practical to some.  The design of the S5 is definitely a significant improvement over its predecessor and shows that Acer aims to improve. I can however, sum up what I think about adding new features into ultrabooks with this quote.
"Perfection is achieved not when there is nothing left to add, but when there is nothing left to take away"
– Antoine de Saint-Exupery