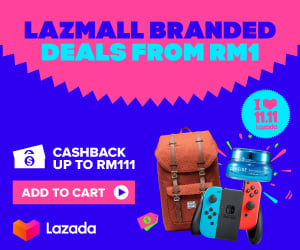 Not all gamers want (or needs) a gargantuan PC gaming tower at home. Some want the flexibility of gaming on-the-go without compromising on performance. Here's where Acer's Predator Triton 500 gaming notebook comes in. It offers cool overclockable performance, up to eight hours of battery life; packaged into a sleek, all-metal chassis that tips the scales at just 2.1kg.
The Predator line sports a more understated look these days, and for good reason. The fact is, there's a gamer in all of us, whether we're an art student or a C-level executive. We want to be able to carry a versatile notebook that can both excel in spreadsheets and with a quick "alt-tab" do co-op with buddies in Battlefield 5.
The Triton 500 is still recognisably a Predator of course—with its still edgy lines and blue-lit Predator logo on the top cover. Considering it's a 15-inch notebook, it's light at 2.1kg, and it measures just 17.9mm thick.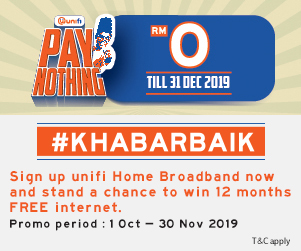 Not bad for a desktop-class gaming notebook with a 300-nit 15.6-inch Full HD IPS display. And it's a 144Hz panel mind you, boasting 3ms Overdrive response time. You'll notice super slim bezels on the Triton 500, just 6.3mm to be exact, resulting in an impressive 81 percent screen-to-body ratio.
Under the hood is where the Triton 500 impresses. It runs the latest 8th Gen Intel Core i5-8330H and up to i7-8750H processors coupled with up to an overclockable GeForce RTX 2070 with 8GB of GDDR6 VRAM. In stock form, the notebook is equipped with 2x 8GB DDR4 2666MHz dual-channel RAM (upgradable to 32GB) and 2x 256GB PCIe NVMe SSD arranged in RAID 0 configuration (upgradable).
At a click of a button – the "Turbo" button at the upper left corner of the RGB keyboard, the Triton 500 goes into beast mode, optimising and maximizing performance for games. This kicks Acer's patented Aeroblade 3D cooling technology—now in its fourth generation—into play. The cooling tech produces up to 35 percent less noise while increasing airflow by 45 percent compared to normal fans.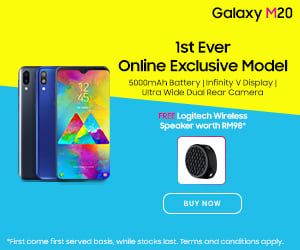 The Triton 500 has 59 0.1mm bionic blade fans coupled with five heart pipes to offer ultra cool performance even when running the most intensive of games.
The beastly notebook comes with a 3-zone RGB keyboard, with see-through concave-shaped keycaps for WASD.
Acer's PredatorSense software helps you monitor and manage all aspects of the Triton 500—from keyboard RGB lighting effects, system performance, cooling system and more.
Audio-wise, the Triton 500 features Waves MaxxAudio sound technology including NX 3D Sound for hyper-realistic audio experience.
The notebook offers Killer 802.11a/b/g/n/ac Wireless LAN (dual-band 2.4GHz/5GHz), a gigabit Ethernet port and Bluetooth 5.0.
I/O options include a USB-C port (USB 3.1 gen.2, DisplayPort, Thunderbolt 3), 3x USB 3.1 Gen 2 ports, a HDMI 2.0 port, one DisplayPort 1.4, headphone jack and mic jack.
The Predator Triton 500 runs Windows 10 Home (64-bit).
Pricing and availability
The Predator Triton 500 is available now at Acer official online stores and all Acer authorised resellers nationwide in three options:
The 8th Gen Intel Core i5, NVIDIA GeForce RTX 2060, 16 GB RAM (Dual Channel) and 512 GB (256 GB x 2 RAID 0 config) PCIe NVMe SSD is priced at MYR6,799
The 8th Gen Intel Core i7, NVIDIA GeForce RTX 2060, 16 GB RAM (Dual Channel) and 512 GB (256 GB x 2 RAID 0 config) PCIe NVMe SSD is priced at MYR7,599
The 8th Gen Intel Core i7, NVIDIA GeForce RTX 2070, 16 GB RAM (Dual Channel) and 512 GB (256 GB x 2 RAID 0 config) PCIe NVMe SSD is priced at MYR8,699
Comes with 2-Year Local Onsite Warranty + Accidental Damage/Theft.
Customers who purchase the Predator Triton 500 from now until 4 April 2019 will be entitled to redeem either Battlefield V, Anthem or Metro Exodus.