The LG G4 has got to be the most elusive flagship phone in the history of smartphones. Some say even more elusive than Malaysia qualifying for the World Cup. For the longest time, LG largely ignored the Malaysian market except for half-hearted low- to mid-range entries. Don't fret, LG has finally gotten its act together. Fans can breathe a sigh of relief because the biggest, baddest LG G4 smartphone has officially landed in Malaysia (well, it did in July, anyways).
Right before my trip to New York last month, I had an opportunity to review the beautiful LG flagship, armed with a premium leather back cover. It was perfect timing to test the famed camera, battery life and more in the sunny Big Apple.
Let's have a brief look at the specs.
The LG is curvy. Sure it's not as curvy as the mad-ass, award-winning LG G Flex, but still contoured to please. From the front, the LG G4 looks pretty conventional. Turn it to the back, however, everything changes. If you opt for the leather back version (which I highly recommend that you do), you'll be mighty pleased. I promise you. The full grain leather cover in tanned brown is classy, premium and feels great. The LG G4 is otherwise still conventional plastic, with matt-silver rear controls and camera module on the back.
Powering the flagship device is the 64-bit hexa-core Qualcomm Snapdragon 808 processor with X10 LTE. A smarter choice over the heat-plagued Snapdragon 810. This is mated to 3GB of RAM and 32GB of storage, expandable via microSD.
On the front, the LG G4 gets a brilliant 5.5-inch QHD IPS Quantum Display, pushing out 538PPI. There's a slight curve on the display, which LG calls Slim Arc.
The LG G4's claim to fame, though, is its famed camera – a 16MP f/1.8 unit with OIS. Optical image stabilisation has been LG's renowned features since the LG G2/G2 Pro. Version 2.0 of its OIS software now works on three axes, as opposed to previous two. And I rate OIS more important than sheer megapixel count. There's laser autofocus, extended manual mode and support for shooting in RAW format.
The front gets an 8MP f/2.0 and will ensure selfies are sharp and brightly lit.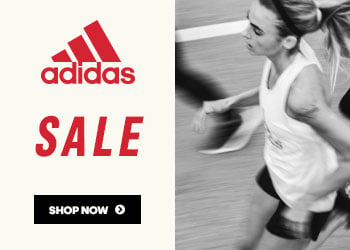 A large removable 3,000mAh battery keeps the LG G4 running the whole day. It supports fast charging and wireless charging via an optional Quick Circle Case.
The flagship runs Android 5.1 Lollipop with LG's own UX 4.0 interface on top.
Pricing and availability
The LG G4 is available now and retails at RM2,499.
In Malaysia, it is offered in Black/Brown/Red Genuine Leather options.
Initial impressions
The LG G4 is a beautiful device and I come out impressed with its display and camera from the get go. The leather back cover is excellent, certainly giving it a touch of panache. The LG G4 boasts microSD expansion and a removable battery – a combination no longer found on any high-end flagship smartphones at the moment. So a big plus if you're one of those who take expansion seriously.
Check out the next posts for camera tests and a full blown review.
Check out the unboxing video below:
Gallery