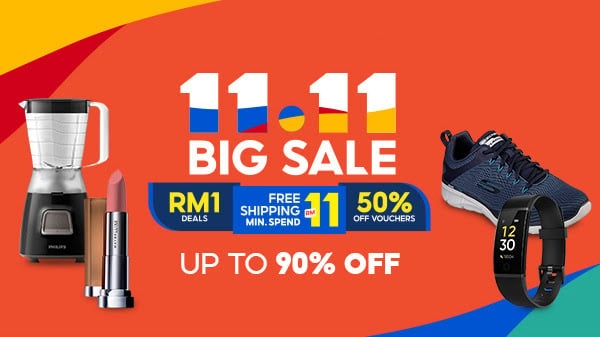 Is influencer marketing dead? Not quiet. It's alive and kicking, evolving and growing. Leading homegrown micro-influencer platform KOMACI Network Sdn Bhd (KOMACI) recently launched its new, self-serve platform—KOMACI+. The first-of-its-kind in Malaysia, the platform enables hassle-free micro influencer engagement with just a few clicks.
The new platform empowers digital marketers and businesses to easily access and engage with micro influencers, allowing them to ideate and activate campaigns as well as access the pool of over 4,000 micro influencers in the region.
At the official launch, KOMACI chief executive officer Ben Wong shared, "Influencer marketing is projected to become a USD5 to 10 billion market by 2020, worldwide. The region itself has grown 133 percent since 2018."
According to a report by influencer marketing platform Fohr, (Instagram) influencer marketing partnerships are by far the best performing platform for brands to reach new audience quickly.
With an average 3.21 percent engagement rate compared to 1.5 percent across all social networks, having a strong influencer campaign strategy is a real asset to brands. The report also revealed that micro-influencers have the highest engagement rates, averaging 7 percent. Micro-influencers also tend to post more authentic content, compared to macro-influencers who post more sponsored content.
More than ever, brands and businesses are investing a high portion of their budgets to influencer marketing. Why?Because when done right, it works.
KOMACI+ aims to democratise access to all types of micro influencers; the self-serve platform removes barriers for local businesses traditionally constrained by limited access to influencers, high engagement fees and outdated insights. The data-driven platform powered by artificial intelligence boasts an intuitive user interface to make it easy for brands to search for relevant influencers to match their brand image, industry and budget of their marketing campaign.
With AI-powered targeting tools, the right authenticated influencers are matched with the right campaigns, not limited to demographics such as age and gender, but also psychographics such as interests, activities, opinions, gadget preferences, fashion sense, and more. This translates to better engagement rates and more effective campaigns.
The platform also makes management of multiple micro influencers and performance tracking easy via a centralised management system.
Other unique features of KOMACI+ include real-time analytics and payment transparency. Both businesses and influencers can track payment status through a dedicated dashboard.
For micro influencers, the self-serve platform offers more opportunities and exposure to brands from different segments.
KOMACI+ is confident that brands in the FMCG, automotive, lifestyle, travel and hospitality, financial services will adopt the platform for influencer engagement.
With its foothold in Malaysia, KOMACI+ is also exploring opportunities for strategic collaborations regionally including Indonesia, the Philippines, Vietnam, and Japan. Ultimately, KOMACI+ wants to create single regional platform for businesses and influencers to collaborate.
The free version of KOMACI+ is now open for registration. Download the app on iOS and Android. For more information, visit https://komacinetwork.com.