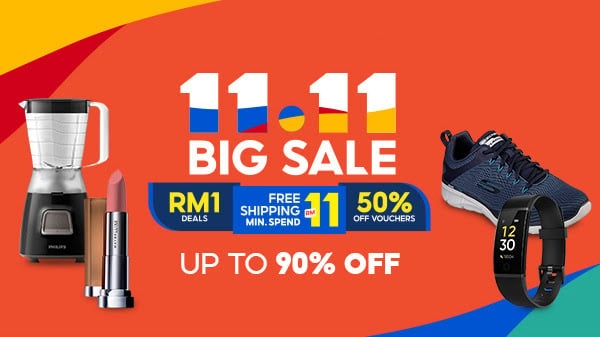 While we're plodding along with our spotty 3G and 4G LTE connections, Celcom today demonstrated what's possible with 5G. Malaysia's first ever 5G trial was done in partnership with Ericsson, at Menara Celcom, Kuala Lumpur. It's also the first 5G trial conducted on the 28GHz band in South East Asia.
Utilising Ericsson's 5G radio prototypes, the tests achieved network throughput speeds of up to 18Gbps, with latency as low as 5ms.
The 5G trial press event was attended by YB Dato' Jailani Johari, deputy minister of Communications and Multimedia; Michael Muehner, chief executive officer of Celcom Axiata Berhad; and Todd Ashton, President of Ericsson Malaysia and Sri Lanka.
5G. The future
While the 5G standard hasn't been specified and finalised (expected in 2019), the Next Generation Mobile Networks Alliance defines key requirements that the standard should fulfill.
Firstly, data rates should support tens of Mbps for tens of thousands of users. For metropolitan areas, it should deliver 100Mbps data rates. Additionally, it should support 1Gbps simultaneous connections from workers on the same floor.
Being optimised for IoT, it should support several hundreds of thousands of simultaneous connections for wireless sensors.
Generally, it should have much higher spectral efficiency compared to 4G. Coverage and signal efficiency should be improved, with latency significantly reduced compared to 4G LTE. With higher efficiency, it should also deliver better battery life for smart devices.
Ericsson demonstrated simulated 5G use cases in robotic control, a connected environment, virtual reality, Internet of Things (IoT) applications and 4K video streaming over 5G.
The 5G trial is a result of a memorandum of understanding (MoU) signed by Celcom and Ericsson at MWC 2017 in February. The MoU enables both parties to evaluate and explore opportunities for 5G and IoT in Malaysia.
A digital Malaysia
Initiatives like the 5G trial opens up opportunities and helps realise the full potential of Digital Malaysia, the Government's vision for the creation of a developed digital economy by 2020.
It is foreseen that global revenue potential of 5G will hit USD582 billion by 2026. Manufacturing and energy sectors represent the biggest opportunity for revenues created or enhanced by 5G.
It's still early days, but early studies and exploration is undeniably important.
Ericsson, of course, isn't a stranger to Malaysia and its nation-building contributions date back 50 years. The Swedish communications giant established many firsts in the country including deploying the first analogue mobile system network in 1984; bringing the first live demo of 3G to Malaysia in 1998; and enabling local telcos to offer 4G LTE.
Last year, it helped to set up an Innovation Centre for 5G with Universiti Teknologi Malaysia.
Journey to 5G
On the other hand, Celcom continues to enhance and expand its network infrastructure. It recently deployed key technologies such as 4×4 MIMO (multiple-input and multiple-output) and 256 QAM (quadrature amplitude modulation) to deliver Lightning Fast LTE, with speeds of up to 400Mbps.
For more information about Ericsson, visit www.ericsson.com. Learn more about Celcom here.
Gallery