When Intel introduced the Ultrabook back in 2011, it was to reinvigorate the lacklustre PC industry. Thanks to Intel's new low-powered 4th Generation Core i chips, it enabled sexier, lighter, thinner devices. Couple of years on, the chip innovation also encouraged plenty of creativity in design and form factors. Lenovo's Yoga in 2012 (previewed during the Windows 8 launch) defined the term 'multi-mode' and convertible; birthing a new segment of notebooks. Plenty more followed suit, giving consumers even more options to choose from. Now, Acer has jumped on the bandwagon, outing the Acer Aspire R 11 early last month, the first official Windows 10-powered device to hit Malaysian shores.
So, here we are. The Acer Aspire R 11 (R3-131T-P344), a compact 11.6-inch convertible notebook with a unique 360-degree hinge. I received a review unit fresh out of the oven from Acer Malaysia.
As a primer, the Aspire R 11 is a entry-level multi-mode notebook with a cheerful outlook. It sports a 11.6-inch HD TFT LCD touch screen featuring Acer's Zero Air Gap technology, protected by Gorilla Glass.
Enjoy the unboxing photos
Check out the unboxing video
Moving on, the unique 360-degree dual torque hinge is its main attraction, enabling you to use it in four different modes – notebook, pad, display and tent.
In the heart of the versatile device is the quad-core Intel Pentium N3700 chip with Intel HD Graphics. It gets 4GB of DDR3L RAM (upgradeable to 8GB) and comes with all the expansion ports you need – USB 3.0. USB 2.0, HDMI port, Wi-Fi 802.11 a/b/g/n, Bluetooth 4.0 and a SD card reader.
Storage tops 500GB (conventional HDD) although you have an option for a SSD drive. The onboard battery is rated at 3,220mAh which claims to deliver up to 8 hours of usage.
The Aspire R 11 prides itself with its audio prowess, packing Acer TrueHarmony that delivers life-life audio in whatever mode you use the R 11.
The new Acer Aspire R 11 retails at RM1,499 and is available at all major Authorised Acer Resellers across Malaysia.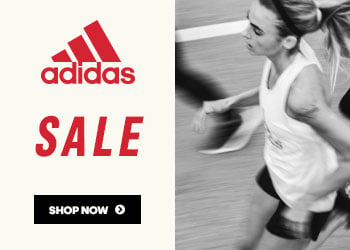 Initial impressions
Right out of the box, the Aspire R 11 powered into Windows 10 and I got up-and-running in no time. It's an attractive looking package (I've never had a blue lappie before) although it's a little heavy for the size. It's well put together and feels solid. It really could do with a better screen though (IPS pretty please, Acer), but in general should work fine. The keyboard has good feel and travel, and trackpad has above average feel.
In terms of performance it seems to do the daily tasks of browsing, word processing, emails, social networking and such just fine. Will do more in depth testing in the review proper.
I'd highly recommend pumping the RAM to the max 8GB, and possibly throwing in a SSD drive to replace the standard issue. That will undoubtedly improve response and overall speeds if you feel that it lacks in any way.
Overall, it's a neat package and suitable for light users, students and people who want more than a tablet.
Gallery