As they say, sharing is caring. And if you're a Spotify fan like me, you're going to love this. The Spotify Family Plan now gives you and your family or friends up to six individual Spotify Premium accounts for just MYR22.40 a month.
I don't know about you, but that sounds like an amazing deal. On its own, Spotify Premium costs MYR14.90/month.
The Family Plan gives you separate accounts, your own playlists, personalized recommendations and also offline listening. It gives you the same access to the over 30 million tracks, all for one low price on a single bill (you decide who will pay for the subscription, heh).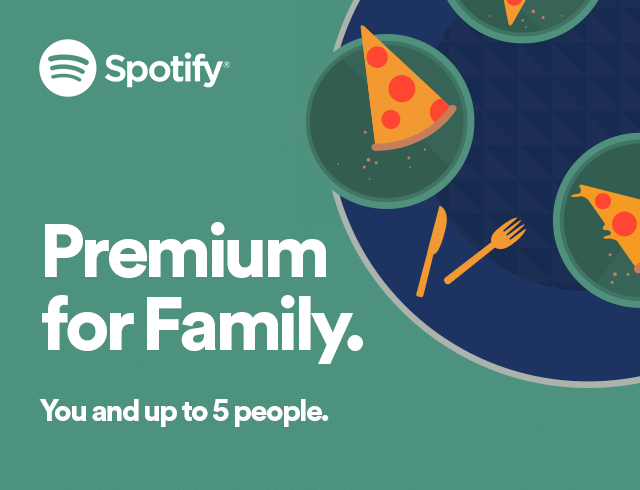 Premium means no ads, no restrictions and you can play any song at any time, on any device. You can play Spotify on your Android, iOS, Windows Mobile, Mac or PC.
There is absolutely no catch. However, if your subscription is tied to a telco, like mine with Maxis, then the Family Plan will not be available. Let's hope telco partners like Maxis will offer the Family Plan as part of the package, soon.
For more information, hit Spotify.com/family.
What fabulous news!