Sony was one of the first brands to unleash new products at the Mobile World Congress (MWC) 2016 in Barcelona. On the opening day, it revealed its new expansive Xperia portfolio which included a new Xperia X smartphone series and Xperia Smart products.
We were surprised, to say the least, that a flagship Z-series didn't debut at the world's biggest mobile show. Here's what Sony had to say: "Whilst the Xperia Z series was all about bringing the best of Sony's advanced technologies to smartphones, Xperia X series is based on bringing smart, adaptive Sony user experiences across camera, battery performance and hardware / software design."
Effectively, the Z series is dead. And the X happens to be the nail in the coffin. The X line is the new, refreshed Xperia we'll be seeing, starting with the Xperia X, Xperia X Performance and Xperia XA.
Is the X a flagship device or not?
Well, yes and no. The Xperia X in itself is a mid-range phone, albeit a pretty well-put together one. Then there's the entry-level XA which looks and feels similar, but with lower specifications. Right at the top, there's the X Performance with flagship rivaling specs and special material finishing to boot.
But first, the Xperia X.
Xperia X
It's powered by the Snapdragon 650 chip, with 3GB RAM and 32GB/64GB of onboard storage. Thankfully there's microSD so you can expand memory storage to up to 200GB. There will be single-SIM and dual-SIM variants depending on different countries and regions.
A 5-inch Full HD curved glass display with TRILUMINOS Display for mobile is all it gets. So, no fancy 4K display like on the Z5 Premium.
The design is now rounder and smoother at the edges, with a seamless metal back.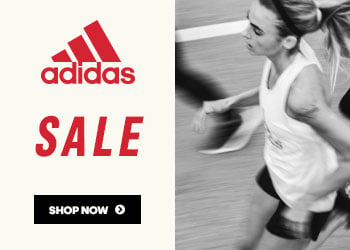 An upgraded camera sees a 23MP f/2.0 main shooter with Exmor RS for mobile, and comes with the new Predictive Hybrid AF. It comes with the famed SteadyShot video stabilization and also a Pulse LED flash. No big surprises that Sony has put its best mobile camera hardware in. On the reverse sits a 13MP f/2.0 camera with a 22mm wide angle lens, which also comes with SteadyShot video stabilization.
The 2,620mAh battery claims to provide up to two days battery life. There's also quick charging support.
https://www.youtube.com/watch?v=AtUBeFiWi8Q
Xperia X Performance
Now this is what we're talking about. The most powerful in the X range is served by the fastest Qualcomm processor to date – the Snapdragon 820. Onboard RAM tops at 3GB, with 32GB storage and microSD expandability.
It gets a similar 5-inch Full HD display (@441PPI) but a bigger 2,700mAh battery.
On the camera front, it's a similar offering to the X – 23MP and 13MP rear and front respectively. The superfast Predictive Hybrid AF is standard issue, and this should give the new Samsung Galaxy S7 a run for its money.
The X Performance range features a hairline metal finish on its exterior, and available in either Graphic Black, White, Lime Gold or Rose Gold.
Sony hasn't ignored audio or gaming on the X Performance, supporting Hi-Res Audio and PS4 Remote Play.
https://www.youtube.com/watch?v=HRwBDRtRfQ8
Xperia XA
The entry-level comes in four colours – Graphic Black, White, Lime Gold or Rose Gold. It will come in single-SIM and dual-SIM variants, while sporting only a 5-inch HD curved display. The difference in design lies in the almost bezel-less display at the front.
Being a budget device, it packs a smaller 13MP main shooter with Hybrid Autofocus, and an 8MP front camera.
Under the hood, there's a MediaTek Helio P10 chip, with 2GB RAM and 32GB onboard storage. And yes, there's microSD, too.
All three phones run Android M.
https://www.youtube.com/watch?v=d6hllDE7VJg
Pricing and availability
Sony Xperia XA – €299 (MYR1,348)
Sony Xperia X – €599 (MYR2,702)
Sony Xperia X Performance – €699 (MYR3,153)
Initial thoughts
The Xperia X Performance is the standout amongst the three in the new X series, but you can't help but feel that this is an interim effort from Sony. Fundamentally, it isn't a huge departure from the Xperia Z5, or Z3+ in fact. It hasn't brought anything new to the plate, aside from the lauded Predictive Hybrid AF on its camera.
For your info, Sony will still be selling the Z5 alongside the new X range.
It's an OK effort from Sony, but let's hope there's bigger things on its sleeve.
Gallery