Samsung's latest flagship smartwatch – the Gear S2 – has officially landed in Malaysia. The much-anticipated circular smartwatch will hit stores from 27 November, after pre-orders took flight last week. To celebrate the launch, Samsung made celebrity fans, fitness enthusiasts and around 100 media members sweat it out at one-of-a-kind fitness challenge.
The exciting event was co-hosted by Serena C and Mark O'Dea, and saw participants put through a series of intense fitness challenges. All participants were equipped with the Gear S2 to demonstrate its intuitive health and fitness tracking functionality. Amongst celebrities who graced the event included Peter Davis, Atilia and many more.
Lee Jui Siang, vice president of mobile, IT and digital imaging of Samsung Malaysia Electronics, who was also dressed in gear, said that the Gear S2 helps people to keep fit and healthy.
Wearables is an exciting and rapidly growing segment in the consumer electronics industry. While we're only at the tip of the iceberg, the proliferation of devices like the Gear S2 shows consumers are quickly embracing the technology.
The Gear S2 is of course more than a fitness tracker. It's a versatile smartwatch that's stylish and timeless. It helps you keep track of your social updates, stay connected through instant messaging, keeps track of your appointments and so much more. And it even tells the time. In a beautiful manner of course.
The beauty of the Gear S2 is its customizable watch faces, which you can download for free (and some paid premium versions). In terms of design, the Gear S2 departs from the rectangular form factor of its predecessor, now featuring a circular design. The design is classy, unlike the typical smartwatch that looks like a smartwatch.
Samsung has introduced a unique rotating bezel on top of the front display. The rotating bezel is a new way to navigate the watch's user interface.
Coming in two variants – the Gear S2 and the Gear S2 classic, the smartwatch features changeable bands. The Gear S2 is target to people who lead active lifestyles and are fitness enthusiasts. The Gear S2 classic on the other hand is ideal for those looking for a classic, timeless-looking watch.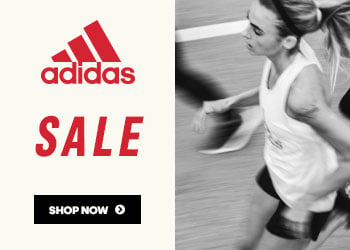 Key specs at a glance
Display: 1.2-inch circular Super AMOLED, 360x360p @ 302PPI
Processor: Dual-core 1.0GHz
OS: Tizen-based wearable platform
Memory: Storage 4GB internal, RAM: 512MB
Connectivity: Wi-Fi 802.11 b/g/n, Bluetooth 4.1, NFC
Dimension: Gear S2: 42.3 x 49.8.8 x 11.4mm, 47g
Gear S2 classi: 39.9 x 43.6 x 11.4mm (42g)
Battery: Wireless charging, 250mAh Li-on, 2-3 days battery life
Unlike the previous versions of the Gear, the new Gear S2 works with any Android-powered smartphone with Android 4.4 KitKat and above. This is a good move by Samsung to make its wearable platform more ubiquitous across devices.
Pricing and availability
The Gear S2 officially goes on sale 27 November 2015. The retail price of the Gear S2 is MYR1,399 while the Gear S2 classic is priced at MYR1,599. The Gear S2 is offered in Dark Gray and Silver, while the Gear S2 classic is available in Black.
Interchangeable straps are sold at MYR169 and MYR199 respectively. The Wireless Charging Dock retails at MYR169.
Gallery